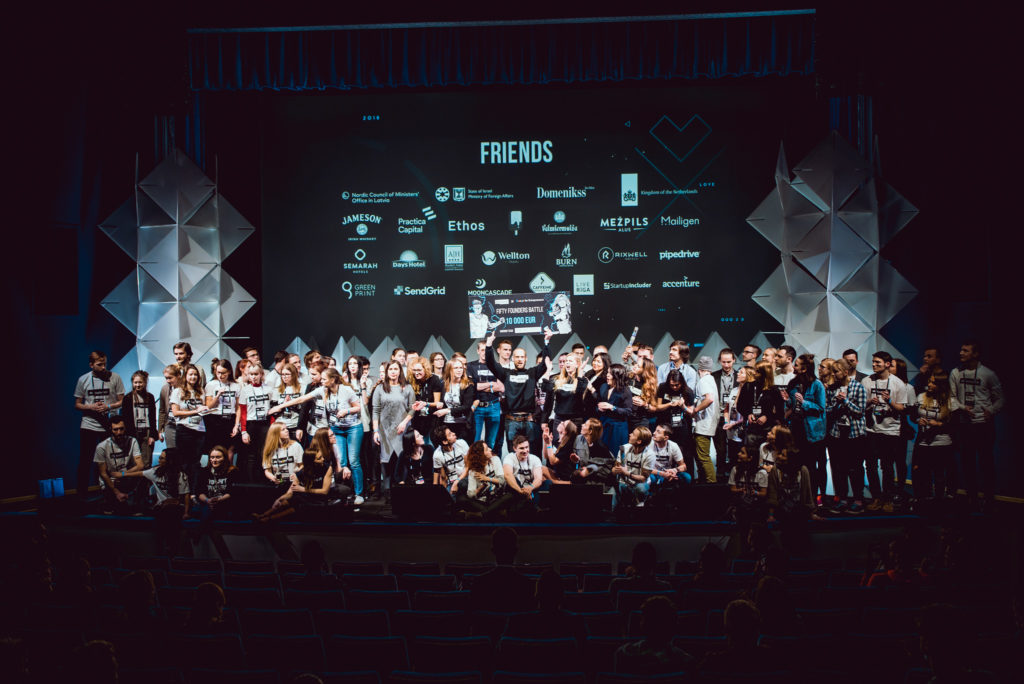 ---
A human body simulator which allows doctors to practice operations on virtual bodies won the TechChill Fifty Founders Battle last week. Riga-based Anatomy Next, won €10,000 to invest in their company, presented by Google for Entrepreneurs.
The healthcare startup pitched their business to an audience of international VC's, business angels, accelerators, media, and the official jury. They were up against 49 other promising startups in the region's biggest tech event.
"The jury was evaluating each startup from different angles, like team, market, product, traction, and of course, the pitch itself," said Egita Polanska, Head of the Jury, Chairperson of the Latvian Startup Association and representative of Startup Wise Guys.
"We saw a lot of very strong companies here, but Anatomy Next had a magic formula of all of those things. The jury was impressed with the finalists of such diversity in terms of both their homebase location and represented industries."
The Fifty Founders Battle was hosted in partnership with Microsoft Latvia and Startup Wise Guys, the leading B2B accelerator in the region.
Other startup finalists received valuable prizes from TechChill supporters too. Finnish AdLaunch, an AI assisted video creation for programmatic video ads, received €20,000 in credits to the Google Cloud Platform from Google for Entrepreneurs. They were also awarded €1,000 worth of legal advice from TechChill long-time supporters, law firm Hedman Partners.
Latvian Digipulse, the first digital asset inheritance service, went home with free Microsoft mentoring and Azur compute environment. While WinMill, who develop computer vision aided robotic systems for sports, received private year-long mentoring from PwC Latvija.
This year, TechChill completely changed the pitch competition selection and pitching format with half of the startups were recommended and hand-picked by the ecosystem partners, co-working hubs, accelerators from the nearby region.
The other half were selected from an open application process. The main criteria for the evaluation were traction, market, team, and product. The startups this year come from 11 countries, from Germany to Belarus, and represent a wide range of services and products.