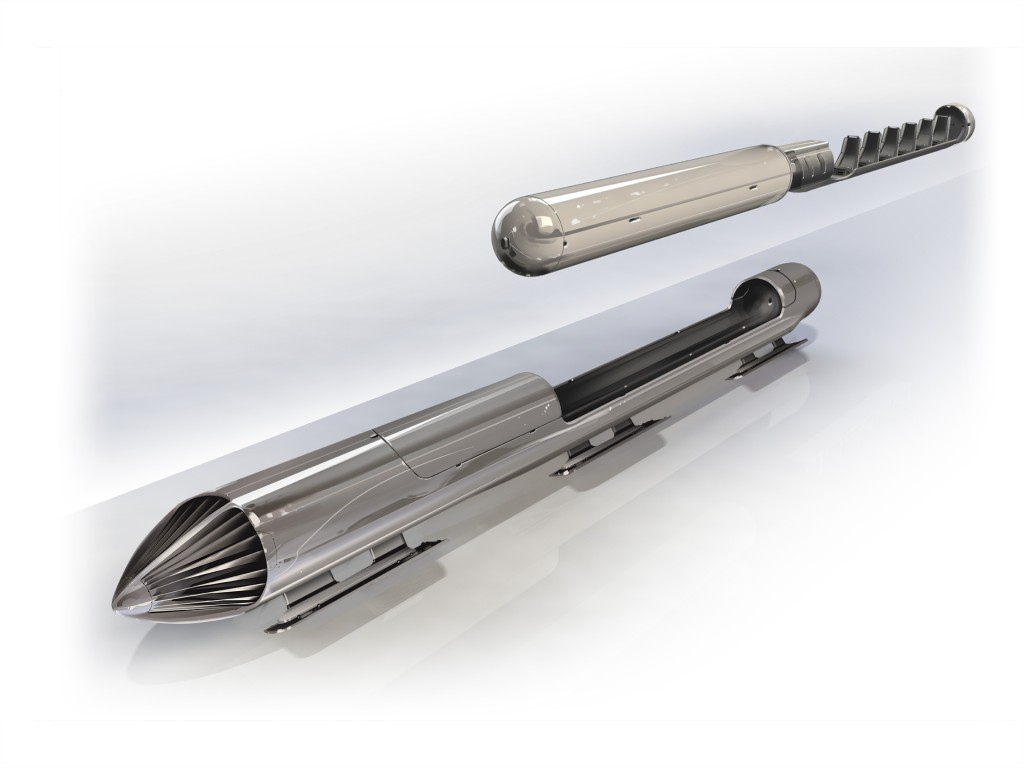 ---
I bet you've heard about Elon Musk. He is a visionary, working not only on electric cars, cheap space travels but now on yet another innovative idea– Hyperloop. It is to be a means of transport as fast as a plane but as cheap as a train. Sounds simple? It isn't. That is why SpaceX has launched a competition to gather ideas from around the globe on how to construct it. They have admitted 1200 teams to the first round, whereas only 300 made it to the second one in which we can find the 2 Polish teams Hyper Poland team and Hyperlodz Team but also the Romanian Poli Hyperloop Team.
Hyper Poland is a group of 20 people from start-ups, companies and universities who are bringing together their skills in order to build a Hyperloop. What is so special about their project? They solve certain important technological  issues. With this kind of transportation there could be problems with air resistance and friction between the vehicle and the surface. The first issue can be solved by introducing a diagonal compressor, that sucks the air at the front of the vehicle and releases it at the back. The latter could be answered by using the compressed air to pump it between the surface and the vehicle in order to let the vehicle move above the surface.
Currently, they are focusing on the second round of the competition with the results coming in the middle of February and hopefully they'll be preparing themselves for the 3rd round with a big finale in June where the organizers would like to see actual machines. A very important aspect is their crowdfunding campaign to raise funds to build a prototype. Their dream is to build it in Poland in 5 to 10 years.
Hyperlodz Team is team of 13 students from Lodz University of Technology that is also one of the selected teams. They proposed an interesting design that you can see on their website and you can follow their progress on their Facebook page.
The Romanian team consists of 9 students from the Politehinca University in Bucharest and the Emag foundation has been helping them to get to this stage of the competition.
https://www.youtube.com/watch?v=BeVjmgsO8gY
The closest event is the Design Weekend in Texas on 29-30th January, co-organized by SpaceX, a kind of DemoDay with prizes where all the teams that made it to the second round meet with each other, the sponsors, media and possible investors.
We wish best of luck to all the teams and it would be amazing to have a CEE project that makes the Hyperloop a reality.