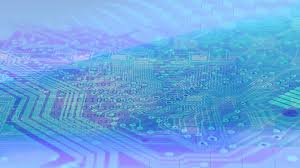 ---
Ideation-as-a-service is a term that has been coined to describe a company's ability to generate viable products through a series of rapid prototyping workshops. The concept ultimately allows a space to generate and communicate new ideas, and links to hopes of forwarding progression within digital transformation – a key driving feature that all companies must address – whilst also building a better sphere of trust throughout the organisation. This is achieved through particular experimentation processes.
Ideation can take on several forms such as employee workshops and brainstorming meetings and then experiments at which point the company decides whether it is a viable option or should be rejected.
In a recent press release from Euvic, a Polish IT service provider, they delivered an announcement that they would be holding a webinar on the topic on the 17th May. Based in Gliwice in Poland, the group has a provision over 1,500 programmers and developers that can lend support to a client's tech growth. Launched in just 2004, the company has since flourished into a group that constitutes the largest IT conglomerate within central Europe and also boast over 900 clients both in Poland and internationally.
The talk will discuss the various areas that constitute the concept and look at what steps can be carried out successfully. The company is also offering 'Ideation as a service' options which cater to a number of IT companies that use their systems.
"Our tiered portfolio of ideation-as-a-service options enables our clients to select the approach that fits their immediate requirements and budget constraints whilst helping them to evaluate the broader array of innovation development techniques available," said Andrzej Biesiekirski, board member at Euvic
The larger concept of ideation has also recently been referred to within the body of research, "Market Insight: Six Techniques to Maximize Digital Business Ideation Project Revenue and Margins" by Rob Addy.
"Assembling a crack squad or a 'tiger team' of domain specialists and technology experts and locking them in a room to percolate and procrastinate is an old-school model. Deliberately experimenting, accepting (or welcoming) failure and helping customers to consciously step outside of their collective groupthink-driven comfort zones are critical components of next-generation ideation-as-a-service offerings," wrote Rob Addy in the report.
The report outlines how the modern approach to this method should see that providers have clear and definitive approaches to the amount of work alongside a thinking outside of the box mentality is strongly encouraged.