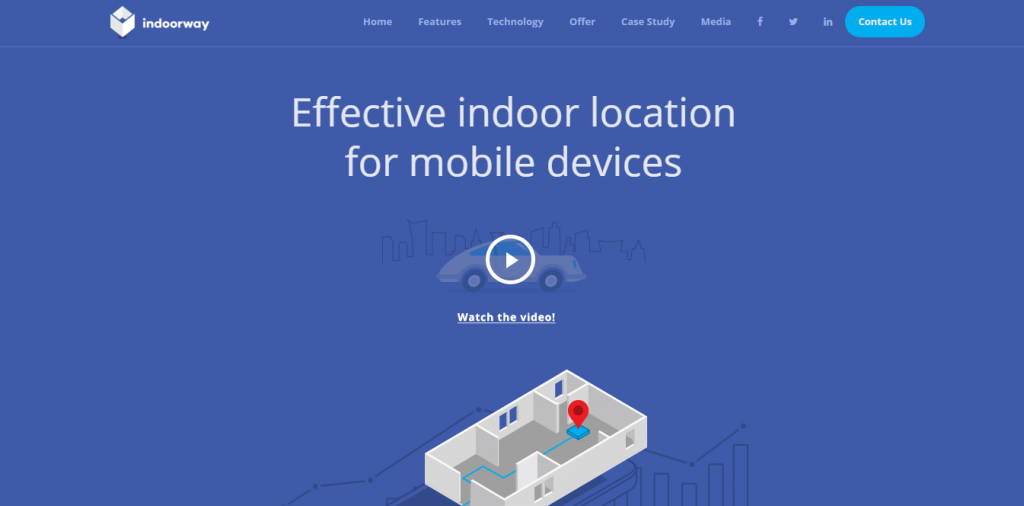 ---
Indoor navigation still remains an open issue despite the spread and success of satellite-based location systems such as GPS, Galileo and GLONASS. These systems do provide quite accurate information about the positioning of the object worldwide, however they are failing to work properly in the areas without a clear sky view. Thus, inside indoor environments, such objects as roofs, walls and ceilings leave the devices using satellite positioning meaningless.
The solution to the problem are radiolocation technologies, which are able to empower smartphones and their owners to navigate effectively indoors. The concept of the technology was proven some time ago. In contrast to beacons, which require installation of hardware and use Bluetooth, new generation indoor navigation focuses on multiple radio signals as the source of data.
Indoorway, a project of Warsaw based venture builder DaftCode, offers one of the pioneering platforms for applications to use their radiolocation technology, uncovering a whole new layer of marketing intelligence and customer data inaccessible before. The system gathers the information about the location of users using signals from radio sensors such as WiFi, motion sensors and magnetic field sensor., and then applies data mining techniques and machine learning in order to refine and visualize unique marketing insights.
Potential technical obstacles may be eliminated through a possibility to choose between the cloud-based and offline solution. The platform's technology may essentially replace beacons and hardware-dependent solutions, enabling sending push notifications to user's phone. In this case Indoorway's technology overcomes proximity-based solutions with a turn-by-turn rather than an in-out range navigation.

Adfairs – an app in Poland which connects visitors and exhibitors during trade fairs, was one of the first to use Indoorway technology in order to help users navigate inside indoor spaces with the accuracy of 1-2 meters.
Indoorway CTO Konrad Stanik says that the current focus is on the further development of technology's data mining possibilities. Adopted by application developers, the platform has a potential to change the way we navigate indoors and could provide marketers with some unique customer behavior insights.