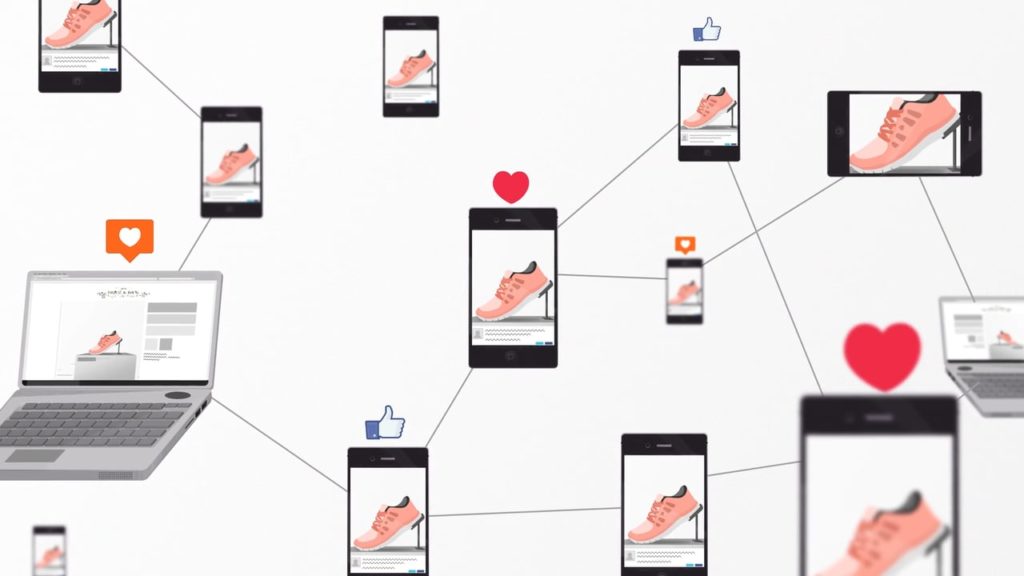 ---
"When was the last time a commercial came on and you didn't pull out your phone?" Forbes contributor AJ Agrawal asks.
If you're like today's typical consumer, you most likely tune out TV ads — you probably can't remember the last time you heard a radio advertisement.
But don't think you're not being advertised to. While the glory days of TV and radio ads have come and gone, they've given way to a radically different, often subtle digital marketing strategy: digital media influencer marketing.
What is influencer marketing?
Today's consumers, especially millennials, don't trust traditional ads, indicates a report from The Nielsen Company. Instead, they trust in the apparent authenticity of a peer's opinion — 88 percent consider online reviews "very influential" when purchasing a product.
Identifying your target market's "peers" and enlisting their help to reach your brand's target consumers is essential to a brand's success. Accordingly, "influencers" — i.e., personalities on social media with particular audiences that look up to, follow, and trust them — are being enlisted by marketing campaigns and tasked with posting content that promotes a company's product.
These days, as users scroll through their Facebook feed, watch Youtube videos, and check Instagram, they're subconsciously vetting potential purchases via these "peer" endorsements that are cleverly integrated into the blogs and social network content that most engage them.
"Your favorite influencers, who you already follow, are repping products and promoting brands, all the while still staying true to their unique voice and story," Agrawal explains. "In 2017, these sorts of collaborations between big brands and influencers are only to increase."
Influencer marketing taking off in CEE
Central and Eastern Europe is no exception. The influencer marketing trend is certainly visible in CEE, indicates the Cannual Report, an annual report on the CEE advertising market published by a network of communications agencies from the region.
In fact, according to the report, 2016 was "the year of influencer marketing" for many countries in the region. CEE Facebook users grew by 3-5 percent, Instagram users by 5-10 percent, and Youtube users by around 10 percent last year. With social media use up, a growing number of advertising campaigns in the region are identifying and leveraging social media influencers to post content promoting their products.
In Poland, for example, the Cannual Report points out, "Digital advertising has been yielding new businesses…continuously. Nowadays, most advertising campaigns in the country use influencers."
James Creech, Co-Founder and CEO of marketing technology company Paladin Software has recognized this trend as well. With an office in Kraków and its finger on the pulse of this global and regional marketing trend, the company has witnessed the emergence of this trend first hand. "Central and Eastern Europe are active markets for influencer marketing today and have enormous growth potential," says Creech. "In an age of ad blockers and decreasing effectiveness of interruptive advertising, influencer marketing offers a more authentic way to engage an audience."
Paladin Software
'

s influencer marketing solution

With this idea in mind, Paladin Software has recently announced the release of a new social influencer marketing software, Campaigns. Designed to help influencer marketing agencies manage social influencer marketing campaigns, the software enables users to plan and execute strategies that are strategic, efficient, and results-driven.

Running a successful influencer marketing campaign is not easy, Creech explains. Influencers don't always post what they agreed to, and many campaigns fall short of expectations due to a lack of actionable, metric-driven insights. "Digital media companies need workflow tools to manage influencer campaigns successfully," he said.

Paladin's software Campaigns aims to do just that. The software helps digital media companies find and package talent, monitor campaign progress (e.g., views, engagement, watch time, audience demographics), and share these metrics with clients using a customized dashboard. The goal is make sure a client's product is being promoted by the right influencer to the biggest crowd, and in the most persuasive way possible.

With the growing number of startups throughout CEE, influencer marketing comes as a huge opportunity to promote the region's newest innovative ideas. While many entrepreneurs may have a great idea and the technical expertise to build it, marketing the products has often proven to be a pain point for many. Software like Paladin's could prove to be useful in helping these entrepreneurs gain an international audience and scale their businesses to the next level.