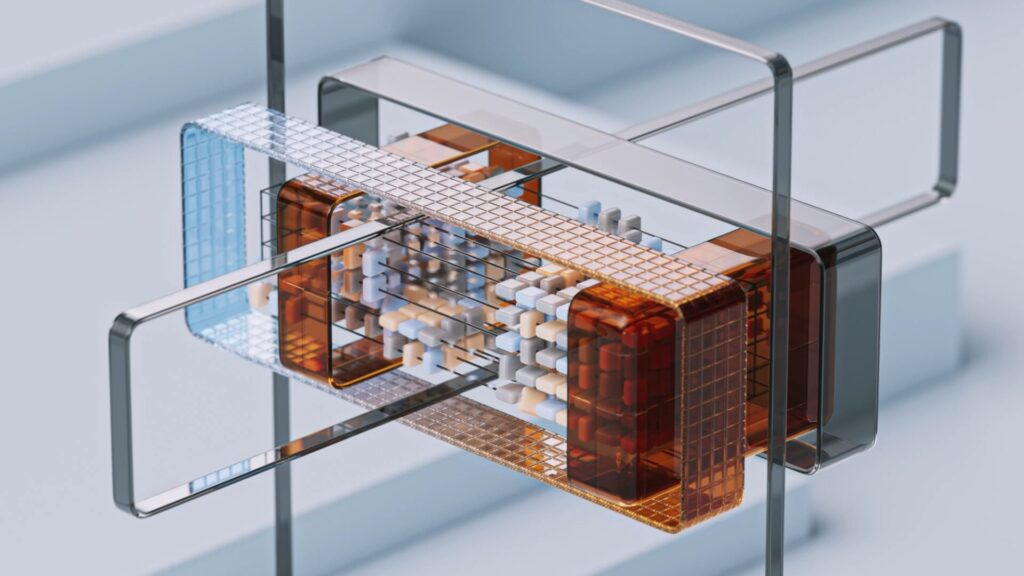 Technology
---
As far as the investing landscape is concerned, the term 'generative AI' is shaping up to be the buzzword of the year for 2023. But with the prospect of a recession to end the year growing, could the generative AI boom prove to be resilient enough in the face of severe economic headwinds?
With August bringing the news that major Chinese investment firm Zhongrong Trust missed payments to corporate investors, some market commentators feared a repeat of the infamous Lehman Brothers collapse in 2008, which became a catalyst for the global financial crisis of that year.
Despite a difficult 2022 for Wall Street, the first half of 2023 brought cautious optimism back to the markets as the emergence of generative AI, buoyed by the resounding success of ChatGPT, inspired investors to buy into what appears to be a brand-new frontier for tech.
The generative AI boom brought with it impressive rallies throughout tech-facing markets. The S&P climbed over 19% between March and July 2023, while the Nasdaq 100 grew by around 33% in the first half of the year alone.
But with high inflation rates and the continued interest rate hikes from the Federal Reserve in a bid to control it, fears are growing that a recession in the coming months is inevitable.
"Given that markets have risen sharply in recent months, this could trigger a sell-off in the
S&P 500 and markets in general if recession expectations materialize, as investor positioning in stocks has increased amid growing expectations of Fed policy easing and AI developments," warns Maxim Manturov, head of investment research at Freedom Finance Europe.
"In the absence of preemptive Fed easing, it is logical to expect more challenging macroeconomic conditions for stocks should a recession occur."
Generative AI's First Major Test
Should a recession emerge, it will undoubtedly represent the biggest challenge that generative AI has faced since its impressive emergence.
Today, commentators are split in terms of expectations for generative AI's market impact. While Matt Bartolini, head of SPDR Americas research at State Street Global Advisors, acknowledges that there's a lot of potential in AI, investors will need to choose their investments wisely to ensure sustainable returns.
"The stocks we talk about with the AI craze are all going to be tech-related, and these large-cap companies are the ones infusing AI and a lot of their capabilities. AI is a very nebulous topic; a lot of people just want to think of it as ChatGPT, but it can also refer to the predictive text on your iPhone," Bartolini explains.
"If you're looking to get into the AI industry, it's really easy to get the theme call right but the stock call wrong. You buy a semiconductor stock because you think it's gonna be a home run, but maybe the firm has an accounting issue. On average, stocks underperform by more than the sector average."
While it's reasonable to expect that a recession could flush out weaker generative AI stocks by exposing their frailties, veteran trader Joe Terranova believes that it's naive to assume that such a promising emerging technology will be vulnerable to the impact of a recession.
"If the bulls are going to be defeated, you have to tell me how is it exactly you're going to break the fever that currently exists in mega-cap equities? Because every day it's saving the tape," Terranova claimed in a recent CNBC interview.
"The script is in place. I've said I think Q3 could be a flat to negative quarter, but on the other side of that, you have the mega-cap put that's in place, and that's going to lead markets to resume the overall positive trend of 2023."
Although it's fair to assume that future economic downturns will bring periods of volatility for generative AI stocks, it's also important to understand the transformative potential of generative AI.
According to a recent Goldman Sachs report, generative AI could raise the annual global GDP by 7% within a decade–representing around a $7 trillion increase.
With this in mind, there's certainly room for investors to take on generative AI stocks as portfolio options; however, the most success may come in the form of long-term plays.
Finding Long-Term Value in Generative AI
The potential of generative AI is unignorable. It's for this reason that investors are best off viewing their investments in the industry as long-term plays as opposed to recession-proof stock options.
Given that the industry is still very much in its fledgling stages, it makes sense to look to more blue chip generative AI stocks rather than emerging companies that are yet to find their place in a market that's likely to become more competitive over time.
Many leading blue chip tech stocks exposed to generative AI today have proven in the past that they're capable of overcoming recessions to ultimately reach new high levels of market capitalization, and these represent the best options for investors ahead of what may be a volatile period for the stock market. These stocks include:
1. NVIDIA (NASDAQ: NVDA)
History shows us that Nvidia has not only gone from strength to strength in the wake of the 2008 financial crash, but the firm has performed exceptionally well already off the back of the generative AI boom.
So far in 2023, Nvidia's stock has grown more than 200%, and with the chipmaker's rapid adoption of more generative AI technology, it seems like a strong option for investors seeking to buy into a reliable firm to show some long-term resilience in the face of a wider market downturn.
2. Microsoft (NASDAQ: MSFT)
Not only is Microsoft one of the world's largest tech companies, but it also has an impressive stake in the generative AI landscape.
Having invested heavily in ChatGPT's parent company, OpenAI, Microsoft has big plans for the technology to ultimately challenge Google in the field of internet search and office productivity tools.
Microsoft also recently introduced its 'Copilot' AI feature at a cost of $30 per monthas a statement of intent. For investors seeking to invest in a strong and sustainable generative AI stock, there are few firms better positioned on Wall Street than Microsoft.
3. Amazon (NASDAQ: AMZN)
It seems likely that Amazon's Web Services (AWS) will grow to become a key player in the field of generative AI.
While the stock performed exceptionally well in recovering from 2008's financial crisis, the firm is yet to fully recover its value from the tech stock sell-offs of 2022. However, in adopting a number of business tools across AI services, AI platforms, AI frameworks, and AI infrastructure, it appears certain that the company has identified generative AI as a focal point in the development of future innovations.
While there are no guarantees of success when it comes to recessions, these blue chip stocks have shown their resilience in the past and are among the leading adopters of generative AI.
When headwinds strengthen, blue chip stocks are a solid investment option. With many of Wall Street's biggest players seeking to ride the generative AI boom, they may prove to be the most resilient places to invest should a recession emerge.
---
This article was originally published by Dmytro Spilka on Hackernoon.