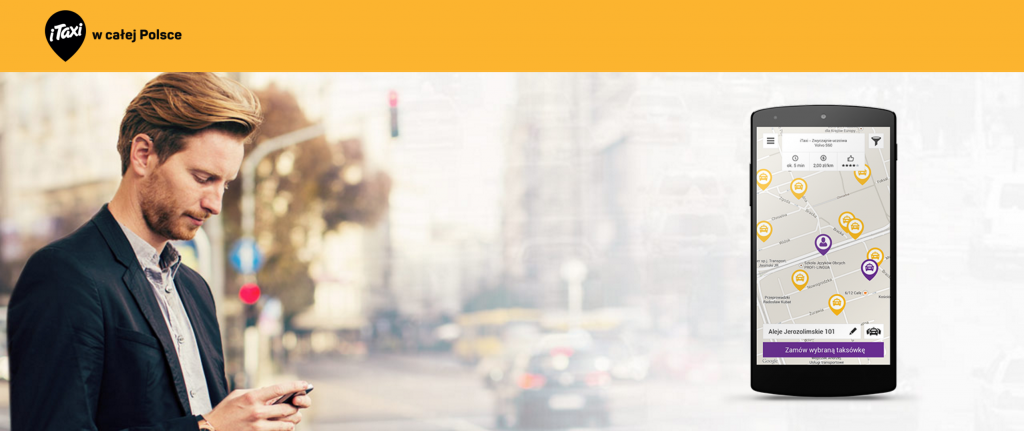 ---
Polish taxi ordering company iTaxi has raised a new round of investment which totalled to $2.1 million. The investor is Experior Venture Fund, joining Dirlango, Stefan Batory and other private investors which had invested in the company previously. For Experior Venture Fund the sum constituted 10% of their capacity.
iTaxi is Polish based company which has grown a very powerful position in the market over 4 years of operating. The application allows you to order the taxi and choose the preferences regarding pets in the car, price, car model etc. The company is now cooperating with 10 000 licensed taxi cars and is active in 100 cities in Poland.
Unlike Uber, iTaxi doesn't leverage the ride-sharing concept of Uber, which does make it more fitting towards local market. The fact of cooperation with official licenced taxi cars, allows for B2B services. iTaxi provided service to 1.5k firms in the last year.
"Thanks to our work , the services of iTaxi are available to individual and corporate customers in more than 100 cities in Poland. By the end of year 2015, we served 1500 companies in non-cash services. Our rapid growth is due to the principles by which we build the company. iTaxi is built on the clear values and fair ​​partner treatment of all our employees – we are the undisputed market leader, we are developing dynamically, and absolutely not going to slow the pace. And that's why we decided to raise the next round of financing" – says Stefan Batory, iTaxi CEO.
The competition among taxi and ride-sharing applications is intensifying across CEE. The situation is mostly that local strong players, for example Taxify in Baltics, are competing with global titans like Uber and Lyft. Local startups are better equipped for competition because of flexible business and operational models. That hits hard the pockets of global players who are forced to spend large budgets in order to boost customer acquisition, the cost of which per customer is constantly rising. One thing being sure: the taxi ordering and ride-sharing applications have disrupted the market enough to be sure that's the future of the industry.