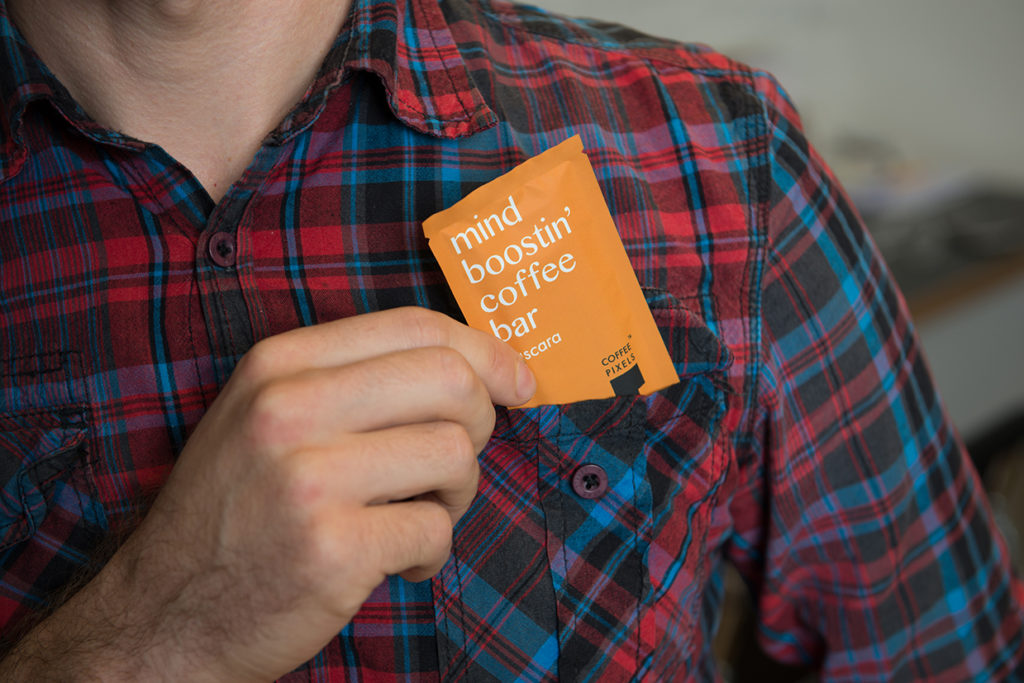 ---
Three Latvian entrepreneurs have launched a business which sells edible coffee.
Riga-based startup Solid Coffee, set up by Raivis Vaitekuns and his cousins Andris and Gundars Vaitekuns, sell small bars of coffee which aim to give the consumer the same hit as a morning espresso. Their product is called Coffee Pixels.
The bars are made from a recipe that mixes coffee beans with cocoa butter and a few other ingredients.
Wrapped in a neat foil packaging, they weigh 10 grams and look like a small bar of chocolate.
Currently, Coffee Pixels has two flavours – milk and cascara. Cascara refers to the remains of the coffee fruit once the coffee bean is removed.
The idea was born out of a coffee shop that the trio launched back in 2010. They first tried bottled cold brew coffee, reports Wired, but it wasn't a huge success.
So they thought bars of chocolate would work better, with a a slower caffeine-absorption rate due to the fat used in the bars.
"With the fat that's in Coffee Pixels, the cocoa butter, it takes longer to be absorbed in your body," Vaitekuns told Wired.
"You can start feeling it some 40-60 minutes after having your bar but then it lasts for four hours."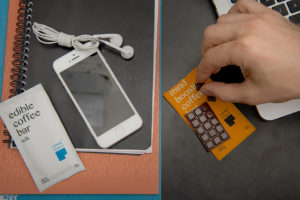 The bars are made in a production facility just outside of the capital. The company currently produces around 10,000 bars a month.
A pack of four bars is €7.20 before shipping.
Funding initially came from angel investor, Jurgis Sedlenieks, who later took on the role of CEO.
The team is now looking for a €1 million funding round to increase capacity and expand into other European countries, the US and Japan.
Their next flavour? Coffee infused with cannabis.
And the team are considering a child-friendly bar with less caffeine.
The team still value a good cup of coffee, but say their bars provide a good option when one is on the go.