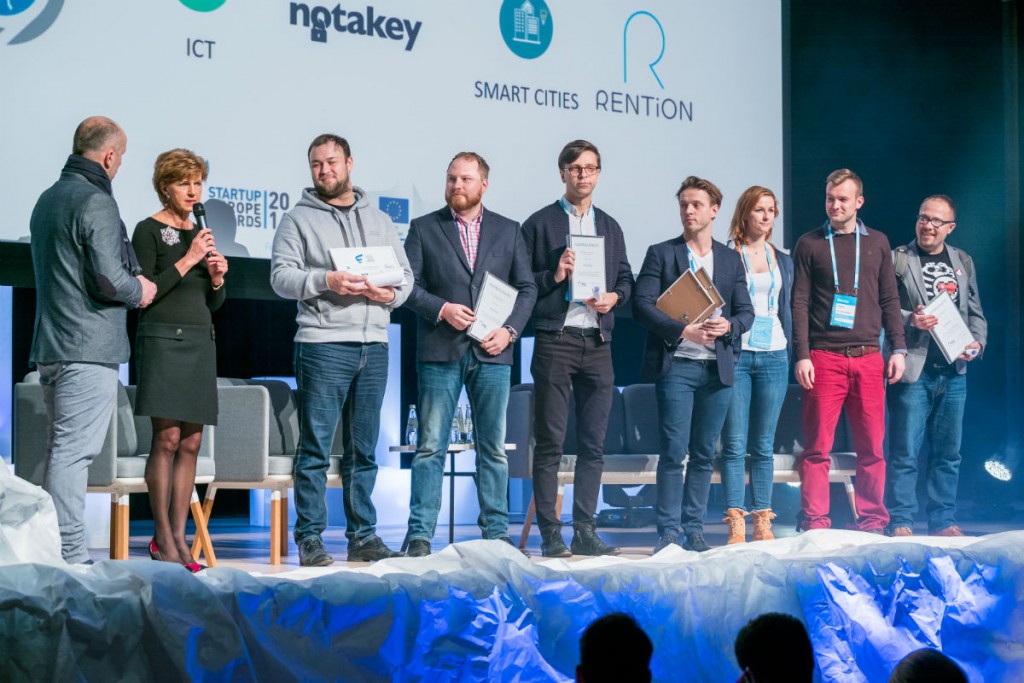 ---
Last Friday at TechChill conference SEUA announced six winners of national Latvian StartUp Europe Awards 2016.
Startup Europe Awards has been called The Eurovision of Startups, identifying the role models for startup ecosystems across the Europe. National Final Ceremony in Latvia has been last out of 13 events awarding best startups of 2016 in Europe which will now compete in the European Finals in Brussels
Meet the SEUA winners from Latvia in six main cattegories:
– Mozello – creative industries
– Nordigen – the financial technology
– Conel – Green technology sector
– Anatomy Next – health technology
– Notakey – ICT
– Rention – smart cities
"Latvian Association of Public Relations Professionals (LASAP)" decided award a special prize for achievements in public relations to 4SmartStreets.
SEUA also applauds efforts of media in supporting development of startup ecosystem in Latvia by awarding three media outlets – Labs of Latvia, LSM.lv and technology blog Kursors.lv who during the past year drawn particular attention to Latvian entrepreneurial activities by promoting creative tech ideas to broad Latvian audience.
Latvia is not a country with inexhaustible natural resources, but we are smart and educated people who are able to create products with high added value. Latvia clearly has the potential to become an centers in Europe, offering a stimulating and supportive environment in which businesses grow and thrive – says ambassador of SEUA, Mrs Inese Vaidere (MEP)
National jury evaluated the performance of the previous year on the basis of the applications received, as well as in a wider context, on the basis of their expert-level knowledge of the Latvian startup industry as a whole.
SEUA has so far brought together more than 1,000 startup applications and 13 national awards ceremonies on the continent, with more than 70 startups awarded.
We keep our fingers crossed for CEE startups competing in European Finale in Brussels.
Photo credit: TechChill 2017 –  by Dan Taylor