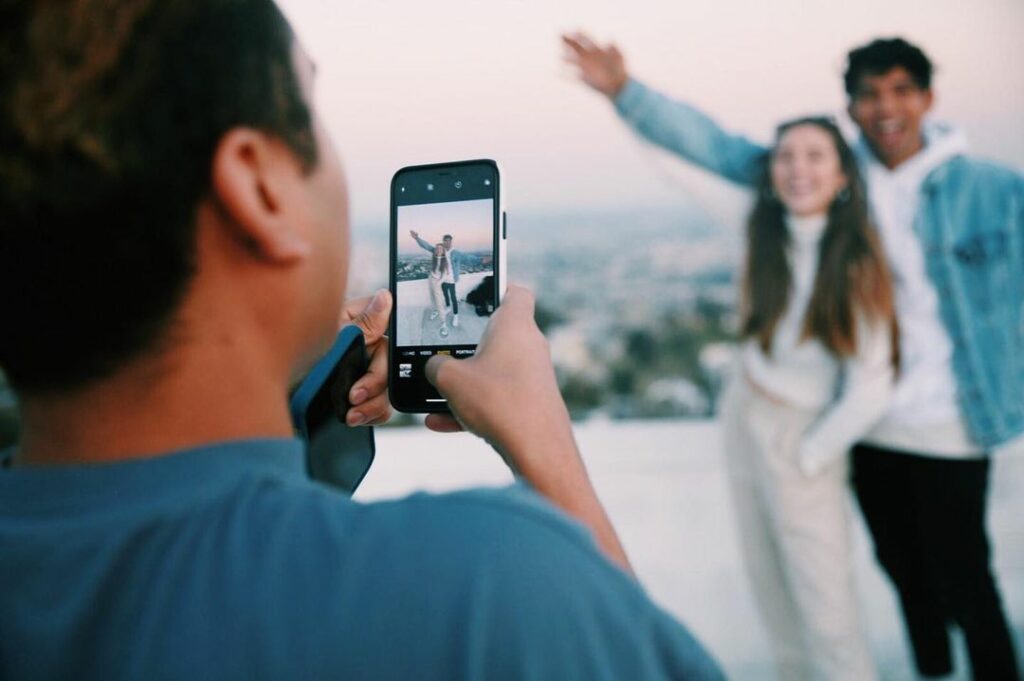 Featured
---
In 2019, The New York Times wrote in an article that TikTok is "rewriting the world" and "will change the way your social media works—even if you're avoiding it."
Less than three years later, TikTok has completely transformed the social media landscape, having grown into a full-fledged video service with short-form content available for all types of viewers.
In 2020, TikTok was the most downloaded app with 850 million times and generated an estimated $1.9 billion revenue. It also claimed the title of the seventh-most downloaded app of the 2010s.
With over 1 billion active users worldwide and an impressive growth, TikTok is giving the more established social media platforms a good run for their money and has prompted its large tech competitors to create their own versions in an attempt to replicate the Chinese video app's success.
Facebook has launched its TikTok clone, Instagram Reels. Snap now has a similar feature called Spotlight, and Google's YouTube has introduced Shorts.
It remains to be seen which short-form video platform will prove to be the favorite amongst creators, marketers, and consumers in the long run, although it is difficult to see how TikTok will be seriously challenged by any rival platform.
But what is definite is that short-form content is not only here to stay but will continue to push the boundaries of creativity and imagination in the years to come.
In light of the rapid evolution of platforms like TikTok and their tremendous potential and popularity, it is only fitting that brands leverage them to engage a greater audience and build a stronger customer base.
However, navigating the intricate labyrinth of marketing and advertising on these apps is not easy.
This is where service providers such as LINK Agency shine.
LINK Agency, which is positioning itself as a TikTok brand factory, helps businesses establish viral brand presences through captivating, relatable, and fun short-form content.
Founded in 2019, the Beverly Hills-based company is the brainchild of Portuguese entrepreneurs Francisco Lopes and Francisco Schmidberger.
Speaking to 150sec, Lopes said they decided to launch LINK Agency after realizing that they were capable of creating entertaining content in a "better, different" way than many.
"Even before platforms like TikTok became so popular, we had recognized the huge potential of short-form content as a way of taking advertising and marketing to the next level," Lopes commented on the sidelines of Web Summit, Europe's largest tech conference held in Lisbon from November 1 to 4.
He added that he and his co-founder had come across brands who did not know how to create engaging, easy-to-consume content so they decided to help fill this gap in the market.
And their success has been spectacular so far.
The agency, which specializes in TikTok content and strategy, has achieved more than 3 billion organic views on its campaigns on the platform across a wide range of clients, including Fortune 500 companies.
What's more, their campaigns have led to the creation of over 2 million user-generated videos. Notably, they have access to more than 20,000 influencers on TikTok with a combined follower count of 10 billion.
Methodical approach
Businesses who choose to work with LINK Agency can rest assured that their brand is in good hands.
It is because of the highly skilled team behind the agency, its approach toward marketing and advertising, and the way it harnesses the power of technology.
Lopes has an MBA from the Stanford Graduate School of Business, while Schmidberger studied business administration at The USC Marshall School of Business, the business school of the University of Southern California.
Using a patent-pending methodology, they conduct a thorough analysis of the client's brand identity and utilize their deep knowledge of social trends to design creative TikTok campaigns.
LINK Agency manages the production and launch of campaigns end-to-end—from Gen Z talent contracting, to devising effective strategies, to creating unique content, to monitoring and reporting on the performance of campaigns.
The future of short-form content
The co-founder of LINK Agency says their main focus is on TikTok but believes they can add value to brands across all short-form content platforms, including Instagram, YouTube, and Snap.
Asked if he thinks short-form content will continue to grow in popularity, Lopes said he believes so and expects such type of content to become even shorter in length given the shrinking human attention span.
Lopes noted that LINK Agency is committed to helping brands stay on top of the latest consumer behavior trends and creating valuable content that would help clients stay relevant in the most interesting ways possible.
"Another nice thing about our agency is that we empower individual creators while contributing to businesses at the same time," the Portuguese entrepreneur said, adding that he sees a bright future for his company and the creative marketing industry.