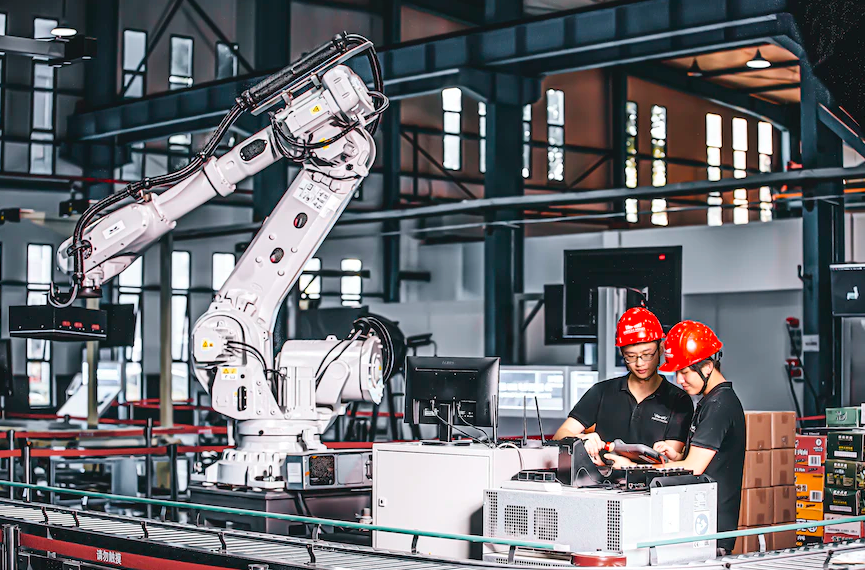 Featured
---
The fourth industrial revolution has been accelerated with the widespread adoption of Artificial Intelligence (AI) throughout society. What could be termed the "intelligence revolution" has been proliferating from consumers to businesses, all the way up to entire industries—helping to bolster productivity and fortify development to keep up with modern-day demand.
The supply chain following the pandemic, in particular, made it evident that manufacturing is one sector that is in desperate need of AI. Players in the industry agree—with 93% of companies believing that AI will be a pivotal technology to drive growth and innovation, according to Deloitte's survey on AI adoption in manufacturing. 
This efficiency in manufacturing is something that is especially vital for Europe, as the region moves into an unprecedented energy crisis. According to an update from Reuters on Monday, manufacturing activity across the Euro zone declined even further in September in response to the growing cost of living—making consumers cautious while soaring energy bills stagnate production.
This has pushed the EU to raise manufacturing sovereignty to the top of their agenda. The EU commission's President Ursula von der Leyen's latest statements urge the region to make the dual transition to a green and digital economy so that the EU can increase its resilience as a single market and become more competitive globally.
A number of different initiatives are helping to drive innovation in EU manufacturing. One of these, SHOP4CF, aims to modernize the EU's manufacturing sector by funding use cases designed to establish new human-centric approaches that leverage technological tools such as AI. Let's take a look at how this program is looking to mitigate repetitive industrial processes and push industrial innovation to the forefront of manufacturing.
Dealing With Demand
The global e-commerce market is expected to grow to over €1 trillion by 2025, but with stricter legislations being passed for carbon cut-downs and the Fit for 55 in the EU pushing the region to achieve climate neutrality by 2050—some significant innovations need to be applied to keep up with demand. This is where AI enters the picture to help manufacturers and their workers be more effective.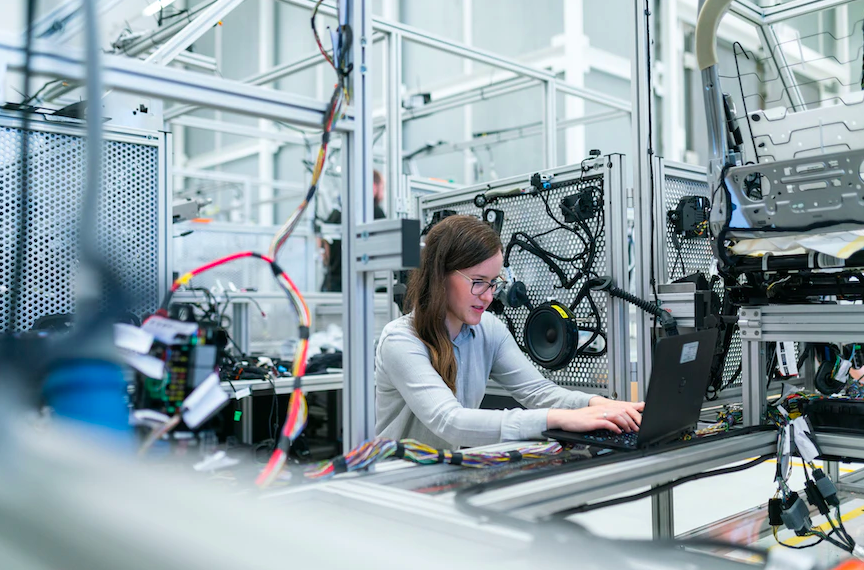 In Deloitte's analysis of AI in modern manufacturing, it is reported that when AI is integrated into manufacturing processes it has the capacity to generate leagues of data, more than in communications, finance, retail, and several other industries where it is applied. When AI harnesses information from the inner workings of a manufacturing facility, automation of procedures can occur. AI can then start to take over some of the more tedious tasks that employees tend to dislike—improving operations, mitigating inefficiencies, and boosting worker productivity and morale.
Some examples of these tasks could be filling in invoices, routing shipping data to the correct databases, and even interacting with employees on basic inquiries. Automated processes also allow AI to track and record data, helping to create an all-encompassing and foundational database that only improves functionalities across departments over time.
With decision-making becoming increasingly complex due to the surge of digital communications, using AI to discover patterns and address problems that could not previously be anticipated will improve efficiency—especially in manufacturing.
Looking to create opportunities for this transition in the EU's manufacturing sector is SHOP4CF, which stands for Smart Human Oriented Platform for Connected Factories.
Creating Synergy Between Man and Machine
SHOP4CF is an EU-funded project within the eighth framework program Horizon 2020 that aims to create an infrastructure for the convenient deployment of human-centric industrial applications. 
The program recently launched its third open call for companies, offering €1.2M in equity-free funding to EU-based manufacturing companies, system integrators, and developers.
The programme is led by a consortium of partners, including ISDI Accelerator, the venture acceleration program from ISDI, the largest business technology, and digital transformation school in Spain. ISDI Accelerator provides resources for the SHOP4CF program, channeling the entrepreneurial interests of its students to boost and professionalize efforts and ideas generated within the incubator. Other partners include Siemens, FundingBox, The Danish Technological Institute, and others.
SHOP4CF is currently accepting applications within the manufacturing ecosystem that seek to establish new, innovative, and human-centric approaches to repetitive industrial processes.
Candidates seeking to solve real challenges in the industrial environment and improve human safety and well-being at work are encouraged to apply. 
According to the programme's open call, successful use cases will demonstrate an ability to eliminate monotonous and laborious work through the power of automation, while also increasing human productivity through smart assistance technology. Specifically, the program seeks to support new modular software components (with optional hardware) that clearly demonstrate a positive impact on human work on a shop floor.
For any European companies who think they may qualify, SHOP4CF has created this set of questions as a guidepost for potential applicants who wish to submit their use-cases:
Which are the most relevant workers or worker groups that are affected by the use-case implementation?
What is the main relevant human-related issue to be solved or improved?
What kind of human-technology interaction does the use-case introduce?
How will the use case improve the competitive position of the organization?
The initiative's mission is to ensure that people are not replaced by automated processes but rather can gain new relevance through the usage of their individual abilities within the factory—modernizing the manufacturing sector for the better.
Supporting the Fourth Revolution
Successful applicants for SHOP4CF will receive eight months of support and mentorship, technology training, business and funding coaching, and a lump-sum cheque for up to €100,000. Encouraging the development and implementation of solutions in industrial operations for modern-day's demand, the program has already incubated 19 use cases in its first two open calls.
A report by McKinsey predicts that AI will create an entirely new "logistics paradigm" by 2030 as it continues to outperform humans at repetitive but mission-critical tasks. Helping to design systems for more streamlined operations, AI in the supply chain juxtaposed against the key insight that human workers bring will support the fourth industrial revolution in the EU.
For stakeholders in this paradigm shift, parties interested in applying for SHOP4CF can complete their online application via this link until October 31st. 
Disclosure: This article mentions a client of an Espacio portfolio company.