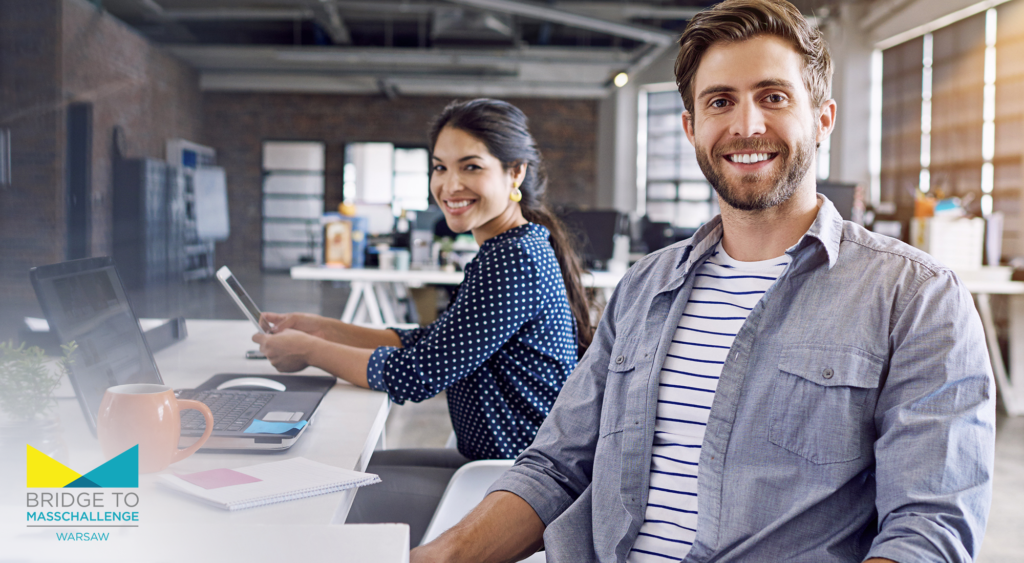 ---
One of the world's biggest accelerators, MassChallenge, is accepting applications for the 'Bridge to MassChallenge' program in Warsaw, Poland until November 6th.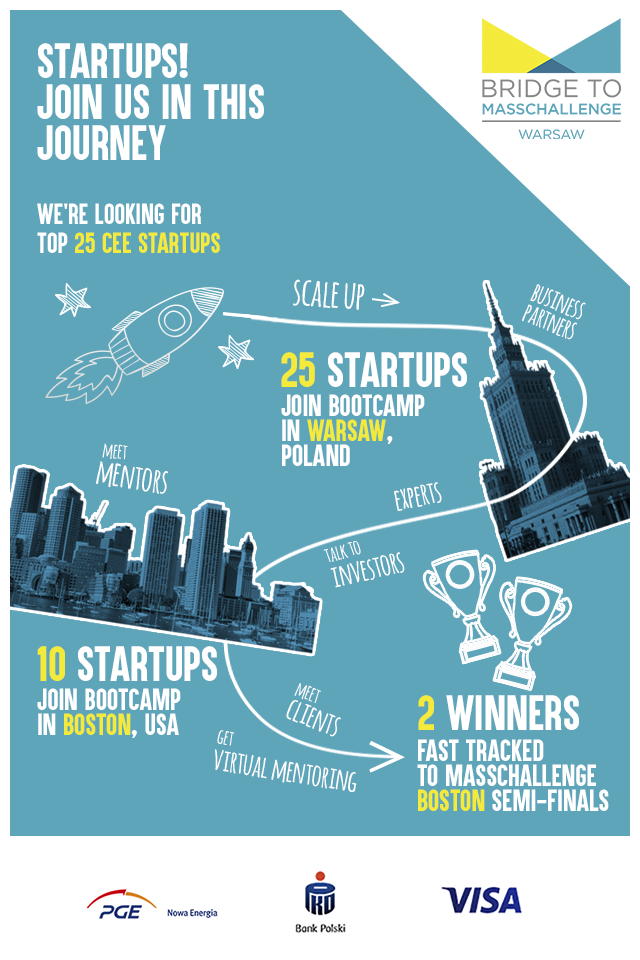 The name "MassChallenge" may not ring bells in Central and Eastern Europe, but in the US or Israel, the program has a close-to-legendary status. The MassChallenge accelerator program offers a cash injection for startups, but also the chance to build relationships with some of the world's biggest companies which it has partnered with. A report into startup and corporate collaboration last year revealed that 82% of corporations now view interactions with startups as "somewhat important" to "very important". The central aim of the program is to develop these relationships, and for the cash to catalyse a fruitful relationship between little and large.
The accelerator program is now looking to expand its influence and status to the CEE region, starting with the pilot Bridge to MassChallenge (B2MC) Warsaw program. Accepting applications until November 6, the program looks for companies that already have their product validated, have verified the demand for it and are now ready to expand to other countries.
This week will play host to the final flurry of applications, from which the top 25 companies will be chosen. This group will receive business scaling support from international mentors during an intensive four-day bootcamp in Warsaw. And the top ten enterprises will travel to Boston where they will have a chance to verify their development plans within the international MassChallenge ecosystem.
The cooperation between a startup and a corporation is a win-win relationship. A big company obtains the technology it needs, and a startup develops its product and gains knowledge and contacts necessary to enter new markets. Within the MassChallenge accelerator, highly ranked managers who handle budgets amounting to millions of dollars and teams of thousands of people become mentors for startup founders.
In addition, corporations report their innovation demand to the accelerator participants, make their infrastructure and data available for the startups or work jointly on implementation of ideas. Partners may also prepare special projects for startups of particular sectors. Boeing, for example, provides the best aviation sector companies with an opportunity to test their products on the International Space Station.
On the other hand, startups inform the accelerator what experts they need at certain stage of their development. The experts are chosen from a worldwide network of more than 1,000 mentors.
So far, MassChallenge has looked for startups in the US, Western Europe, Israel and Mexico. Finally, it enters CEE: "Central and Eastern Europe is an area of a large and still growing potential — more than 30,000 startups and over 20-fold increase of investment in early-stage projects over the last five years — these numbers speak for themselves", says Paweł Bochniarz, president of the Foundation for Technology Entrepreneurship, the entity introducing the program to the region. "No wonder that both the global accelerators and the big corporate players are getting more and more interested in this part of the world", he added.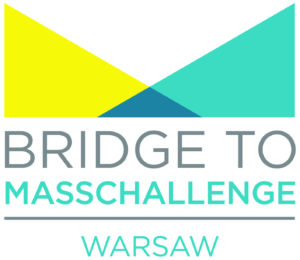 Partners of B2MC include PKO Bank Polski, Central Europe's biggest bank; Visa, world leader in digital payments; and PGE, the biggest energy company in Poland. Recently all of these institutions have been strongly focused on innovations, and what they're looking for will shape the application process.
Visa is involved in promoting innovation in Poland, among others, by supporting acceleration programs for startups — it partners also with MIT Enterprise Forum Poland. "We try to be wherever a chance for a breakthrough appears", says Jakub Kiwior, Visa director for business and marketing development in Central and Eastern Europe.
PKO Bank Polski recently purchased ZenCard, a startup allowing virtualization of loyalty cards. "We hope that in Bridge to MassChallenge we will find technologies that we will be able to implement in our business or invest in. Fintech sector is an obvious direction for us. However, we are also open to other great ideas from the sectors of the economy that use such technologies as blockchain, AI or VR", says Grzegorz Pawlicki from PKO Bank Polski.
As the energy-focused partner of the program, PGE seeks young companies that will enable innovations in fields such as electromobility, infrastructure security or sales and customer service. The company strongly focuses on new technologies and business models, thus the most innovative startups will gain a chance to win a new customer, business partner or a serious investment.
MIT once researched the companies that went through MassChallenge: it turned out that participation in the accelerator doubles the chance of a startup getting financial backing from investors and increasing employment to 15 people.
More information about the program can be found at: http://b2mcwarsaw.fpt.org.pl/