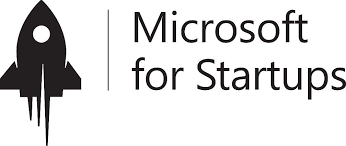 ---
Having already launched in Latvia, partnership program Microsoft for Startups is expanding its Baltic roll-out to include Estonia and Lithuania. Microsoft for Startups provides product, technical and go-to-market benefits to help accelerate the growth of startups. The objective of the program is to provide support to startups of all sizes and at various stages along their developmental roadmaps.
Benefits include cloud marketplace promotion and sales support – which facilitates access to Microsoft cloud marketplaces whilst also allowing the opportunity to use the instantaneous lead sharing that is integrated into the startups CRM system. This extends to the opening of an application or solution in Azure Marketplace or AppSource. These are components of Microsoft's Partner Network – the company's worldwide partner ecosystem which provides an understanding of how Microsoft can help in efforts to expand a business and assist in outreach to customers.
The program also incorporates on-demand technical resources which help embryonic startups to build on Azure – Microsoft's ever-expanding suite of cloud services, facilitating the ability to build, manage and deploy applications on a massive global network. Specifically, those resources include Azure roadmap and updates, knowledge centre and technical courses.
These resources help startups in building a cloud-based business model and market strategy. In practical terms, it breaks down into tutorials, partner profitability models, business design sessions and additional go-to-market guidance. Startups participating in local community events can rely upon the participation of Microsoft executives, technical and business experts.
The depth of what Microsoft can offer is immense, given that it's an entity with 40,000 sales representatives and hundreds of thousands of partners expanding that global outreach further still. All of these resources contained within the program facilitate a fledgeling company in preparing a marketing and sales side to successfully sell their cloud solutions.
Following a successful trial run in Latvia, Microsoft for Startups is now launching in Estonia and Lithuania. To that end, a launch event was held on Tuesday in cooperation with startup community initiative TechChill in the Lithuanian capital, Vilnius. Similar events are organized for Tallinn (Estonia) on October 9th and Riga (Latvia) on October 10th.
The program has partnered closely with TechChill in establishing the initiative in the region. TechChill organizes the largest tech event in the Baltic States each year. It's well known among the tech community in the region and as a consequence that knowledge means it provides the perfect conduit in introducing Microsoft to local startup founders.
The development of such a startup ecosystem has the effect of expanding the market available to a fledgeling company, together with uniting them with like-minded people and potential partners. Such an environment creates the conditions which foster growth and development.
Over the next two years, Microsoft has earmarked $500 million to fund the program.
Speaking in relation to the initial Latvia roll out and forthcoming expanded Baltic launch, Renate Strazdina, Microsoft Baltics General Manager stated;
"In the spring of this year, we presented a new support program for startups in Latvia, and now we aim to find the new unicorns in [the] Baltics and support their journey into the global business. Microsoft has its offices in more than 120 countries, and we have the luxury to consult startups on business development, as well as to support the sales process when it comes to ready products".
In 2003 three Estonian developers created the software that led to Skype. Perhaps Microsoft for Startups will lead to the uncovering of the next tech unicorn stemming from the Baltic region. This isn't a case of complete philanthropy on the part of Microsoft. Should their program stumble upon the next tech giant and play it's part in developing it in its early stages, Microsoft's cloud services stand to win big as a consequence of the increased workload on their cloud service platform. Notwithstanding that, the collaborative nature of the program is a win/win. The entry of a tech giant of Microsoft's stature into the region in this developmental capacity is a positive development which will increase visibility and attention to emerging tech in the Baltic States.