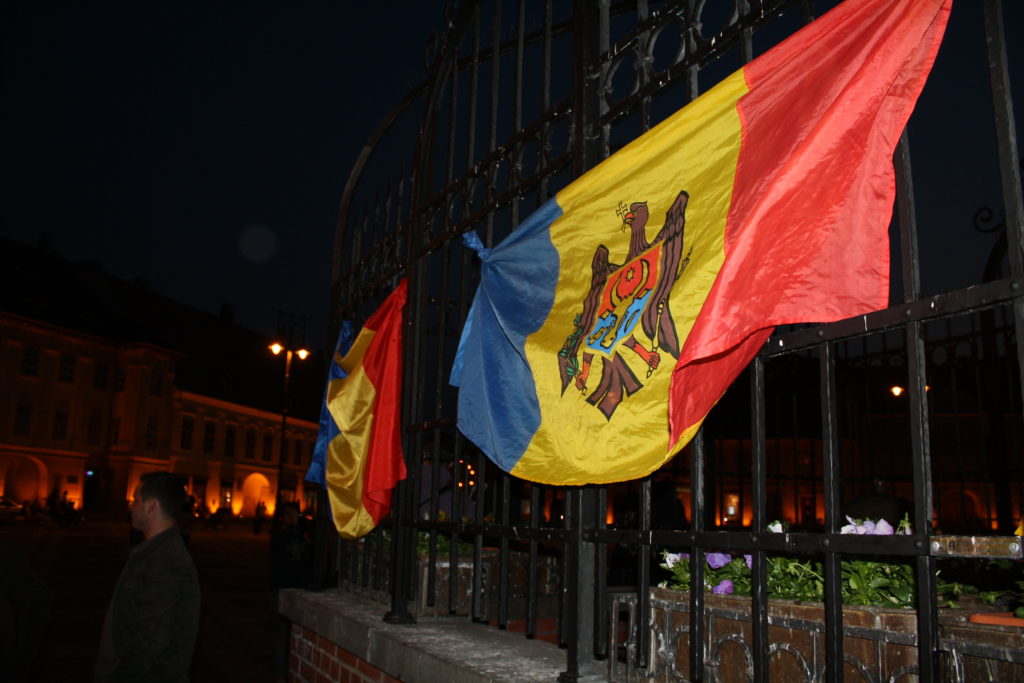 ---
Hailing from the Republic of Moldova, a tiny country nestled between Romania and Ukraine, a new generation of tech-driven startups seems to be determined to prove to its global peers that the country has much more to offer than agriculture and rural tranquillity. With only one month to go until Startup weekend Moldova, we take the chance to revisit an often overlooked entrepreneurial scene.
Rural poverty meets bustling tech centres: A Land of Contrasts
Technology, innovations, startups? In particular in the West, many would not expect to find these in the small Republic of Moldova.
It is true that on a first glance, there are good reasons to be sceptical: The Republic of Moldova remains Europe's poorest economy with an estimated GDP per capita of only 2.650 USD (2017). The legacy of the Soviet Union is manifested in a number of State-Owned Enterprises (SOE) dominating key sectors of the economy, still accounting for more than 32% of GDP and approximately 10% of the corporate sector's assets.  And as soon as the main hubs of Chișinău or Bălți are left, fields of sunflowers, wheat and grapes bear witness to a nation that seems overwhelmingly rural and agricultural. In fact, almost 60% of Moldova's population still live in the countryside, according to the World Bank.
However, when taking a closer look, tech-driven entrepreneurial initiatives are emerging that seem ready to catapult Moldova's sleepy economy right in the 21st century.
In the Technical University of Moldova, the high-end tech centre Tekwill opened its doors to innovators and entrepreneurs, featuring 4,000m² for co-working, community events or even 3D-printing. Last year, the Chisinau Startup Week, powered by international accelerator giant Techstars, lured about 1200 participants and 30 speakers from 12 countries to tiny Moldova.
At the same time, Moldova's first Startup Investment Fund was announced, with Fribourg Capital and a community of business angels pledging to contribute 100,000 EUR each towards investing in 10 best Moldovan start-ups. Startup Academy, Rockstart's  Moldova Launchtrack Program,  Traction Camp, Seedstars Chisinau are some further initiatives geared at the emerging startup scene in tiny Moldova.
No doubt, entrepreneurs still struggle with the country's poverty, a legacy of corruption, a weak business environment and a brain drain of talent. But Moldova's economy is also in transition: Between 2000 and 2017, the contribution of agriculture to GDP dropped from a third to about 20%. The service sector has long overtaken agriculture and employs almost half of the workforce.  And in July 2016, the Association Agreement with the European Union entered into force, promising to expand international market access to one of the country's key trading partners.
The small but bustling tech scene still creates a stark contrast to the rest of the country. Yet Chișinău high-tech startup hubs are not just 'cathedrals in the desert' – but also set to link with and pull the rest of the economy.
Entrepreneurs are building on country's agricultural and rural legacy, using their creativity to transform what may seem as a weakness into an asset that makes Moldova special. A nice example is the TechVillage "unconference" that was just organized in September. Selected startups and investors did not meet in a major urban startup hub, but instead moved itself to a picturesque village in the Moldovan countryside with a distinct 'middle-of-nowhere' feel. And those who are still doubting that Moldova can produce more than beet and sunflowers may want to swing by next week's Agro Challenge Hackathon – the first hackathon in the Republic eager to shake up traditions in the agricultural sector.
The Moldovan State of Mind
In an environment that is far from easy, local entrepreneurs have developed a remarkable talent to turn what may seem like a disadvantage into an asset.
Wages and standards of living are low? So is starting your business, failing, and starting again. Business environment and regulation are ineffective? Gives you the freedom to move fast without administrative burden. And Moldova is too small to be important? Go international from day 1.
This is true for one of Moldova's most well-known startups, XOR, a digital recruiting assistant based on artificial intelligence. Founded by Moldovan entrepreneurs, the company today serves customers mainly in Western Europe and the United States. While the headquarters have moved to Texas, US, the founders are still actively supporting the Moldovan startup scene: "We run events on monthly basis sharing our experience and inspire other companies to follow our path: build great products in Moldova and bring them to international market", says XOR co-founder Nikolay Manolov.
Other success stories include Endava, founded in Moldova more than 15 years ago, and grown into a global IT service company with almost 5000 employees around the world. And startups such as  Planable or Salt Edge from Moldova are following their example.
With a good dose of pragmatism, resilience and creativity, local entrepreneurs are determined to bring their startups to success. "Poor but sexy", famously exclaimed the ex-mayor of Berlin when asked about the city's draw for the creative and entrepreneurial minds. And the same might be true for Moldavia: Cheap prices, beautiful landscapes and good technological infrastructure are luring entrepreneurs and digital nomads, who flock to co-working spaces opening up in Tekwil, IHUB, Generator Hub, or Armeneaca 13.
Moldova's tech diaspora – an untapped potential?
While Moldova's startup scene is just emerging, many Moldovan tech entrepreneurs have already successfully grown their business – but far away from the country's borders. Silicon Valley, London, Amsterdam and other startup hubs around the world are luring the talent away.
"Our best salaries are 100 or 200 euro, an outside company comes in and offers 3000, we lose our people", commented an industry insider in the recent study on ICT innovation in Moldova by the ITU.
About 1 million Moldovans are living abroad – especially if compared to the small population of only about 3,4 million inhabitants, this is a sizable diaspora. Remittances make up between 20% and 25% of GDP, which is the tenth highest ratio in the entire world, according to the World Bank. Language is an advantage of making migration easier, as many of Moldova's inhabitants are bilingual and do not only speak the official language Romanian, a Latin language very close to Italian, but also Russian.
Emigration is particularly pronounced among young people. A recent study warned that emigration, especially of Young people lacking opportunities in their home countries, are fueling a trend of dwindling population in Moldova and the Eastern European region.
The Top 3 of reasons for young people to emigrate are higher standards of living, better work prospects – and higher chances to start their own company or business, a study commissioned by the OECD found last year.
Outlook: A "virtual bridge" between the East and the West
"Moldova's geographic and political positions allow it to act as a virtual bridge between the West and the East", says Maria Nemciuc from the Moldovan Association of IT companies (ATIC) in our interview. "Moldova has economic agreements with both the EU and CIS, allowing it to gain certain benefits and leeway on both sides. And you can fly anywhere from London to Moscow or Tel Aviv in less than 3.5 hours."
What makes Moldova special lies as much in the country as in the ample international connections. A population that is often bilingual or trilingual, entrepreneurs that serve global markets from the first day of operations and a strong diaspora in major hubs around the world all make up a unique entrepreneurial ecosystem of the Republic of Moldova.