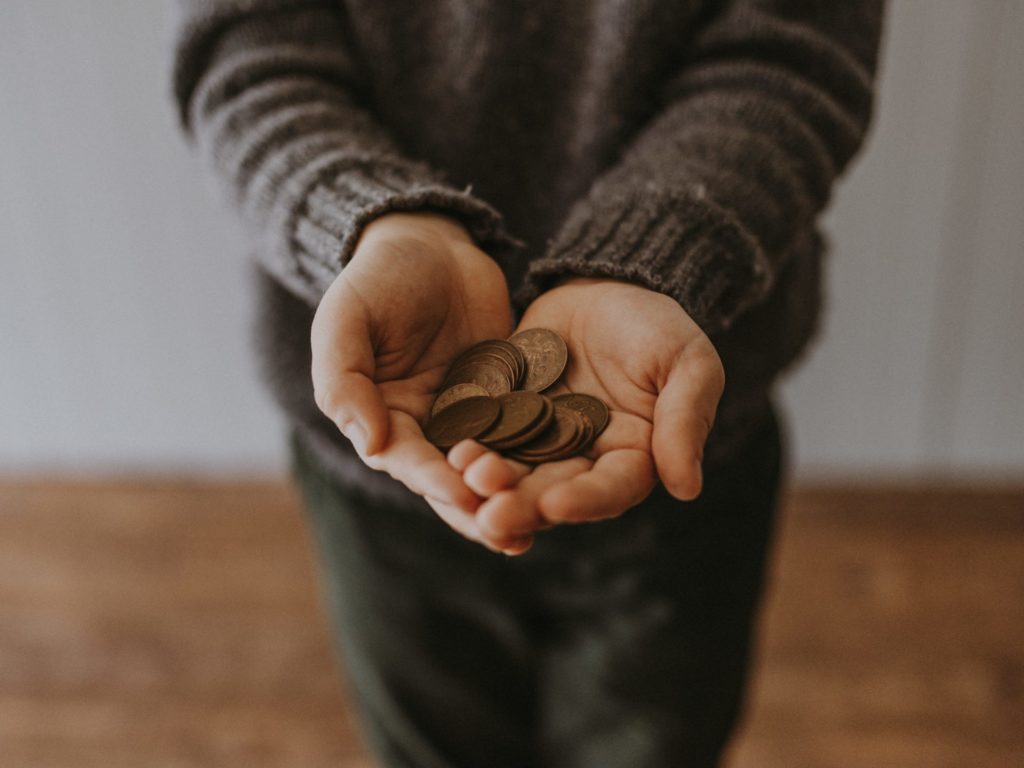 Technology
---
Being a child in 2020 is hugely different to what it was a decade ago. In 2015, Business Insider projected that Generation Alpha — born after the year 2010 — would be the most transformative age group ever. As almost every aspect of this generation's life is defined by technology, adults are realising this could pose problems when it comes to developing age-old habits such as managing money.

In an increasingly cashless society, it is steadily becoming less common for parents to carry around loose change in their pockets which, beforehand, might have been given to their children as pocket money.

In 2017, debit card transactions took over cash payments for the first time, reported the Financial Times. The 2018 UK Finance Payments Market Report also indicated that in the space of a decade, the number of transactions paid in cash halved: from 60 percent to 30 percent.

Teaching children about money in a digital age

If parents are simply paying for all transactions with either their contactless card or mobile phone, and are no longer handling cash, how can they expect to teach their children to develop positive money habits? This was one of the questions Will Carmichael asked himself when setting up Rooster Money, the pocket money app of which he is now CEO.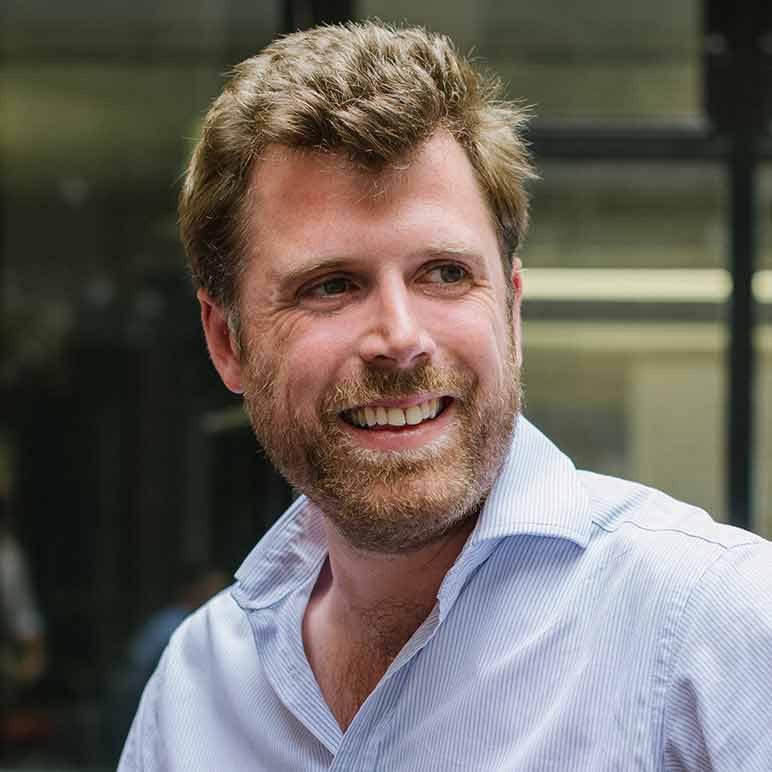 According to research carried out by Lloyds Banking Group in March 2019, half of UK adults struggle to talk about their own personal money matters. If money is such a taboo for so many parents, Carmichael thought, how do they know how to talk to their children about it?

With a background in financial services advertising, Carmichael had always been interested in financial wellness and the reasoning behind the money-related decisions made on a daily basis. But he wondered how early on in life these discussions could begin to take place.

A father himself, Carmichael had often been on the receiving end of arguments in the supermarket with his children, who would ask to put extra items in the shopping trolley without taking into account the cost. So, he decided to come up with a tool to help ease these problems and put an educational framework in place to teach children about money.
Using tech to implement good financial habits for kids

Designed for parents and children aged three to fourteen, Rooster Money aims to "engage kids with money, start building positive money habits early and build [their] financial capability," CEO Carmichael told 150sec.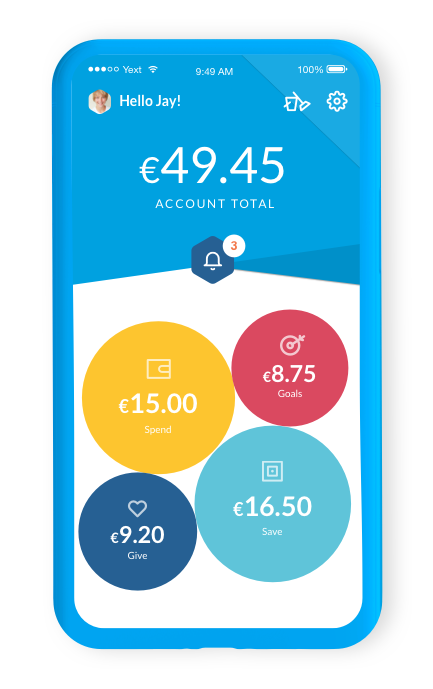 Launched in 2016, the app encourages participation from parents just as much as it does from children. Its youngest users can start on a reward system, accumulating stars instead of money as an introduction to the concept of earning something which can eventually be a reward.

When they are ready, children can move onto using the app to manage how they want to spend, budget, save and, in some cases, donate their money. Their usage — which is divided into money 'pots' — is monitored by a virtual tracker system which gives children freedom while allowing parents to keep an eye on their activity.

For older users, Rooster Money has recently also launched a Visa debit card in the UK, which allows children to graduate to spending real money — from the amount they have in their 'save pot' — in shops and online.

The app can be used in 51 different currencies and has been widely downloaded across Europe, the United States, Asia and Africa.

Kids, money and technology: a risk assessment

Rooster Money's parental control functions are designed to account for the risks that come with children using technology as a means of managing their money.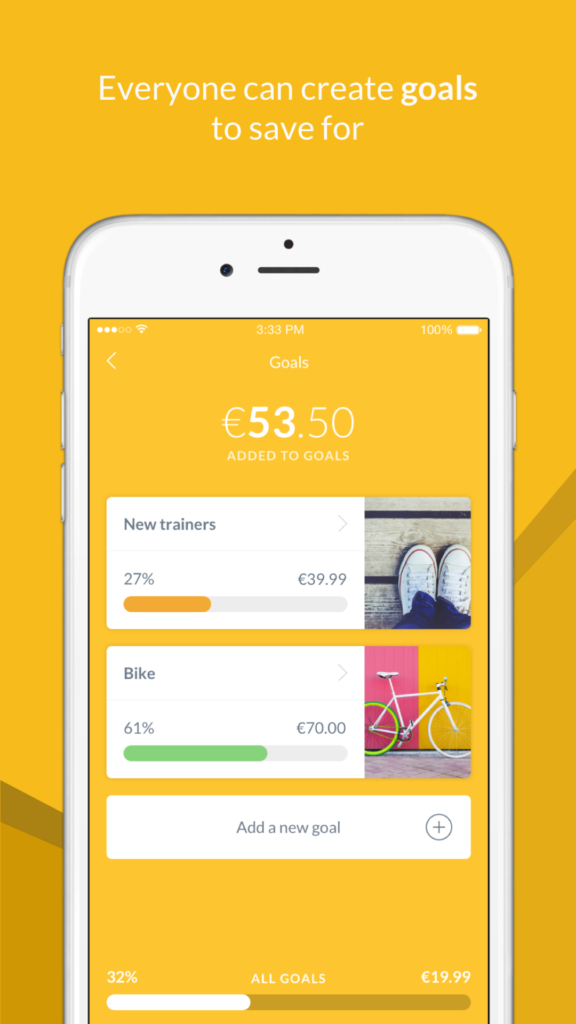 For the app's older users, who have graduated to handling real money, their parents can set daily, weekly and monthly spending limits. Parents also have the ultimate control over enabling or disabling the settings that allow children to use the card for contactless purchases, to withdraw at ATMs and shop online.

Keen to avoid the horror stories of children and accidental online purchases — which can sometimes add up to huge spends — Carmichael and his now 24-person team have designed a dynamic CVV feature for the app. Every time a user goes to make a purchase online with their Rooster Money card, they must go into the app to regenerate a dynamic CVV code as an extra means of generating friction before making a purchase.

What do parents think?

Carmichael is particularly keen to clarify that Rooster Money is "not trying to replace the conversation between parents and their kids about money." Instead, he explained, the app is there to support and structure this parent-child dialogue.

"We're there to cheerlead it on, to give a framework, to give you tools," Carmichael added.

Research conducted by the UK Money Advice Service has proved that parents who teach their children about money could even improve their own financial wellbeing as a result. And, for its 750,000 users, this is the type of benefit Rooster Money wants to keep providing.