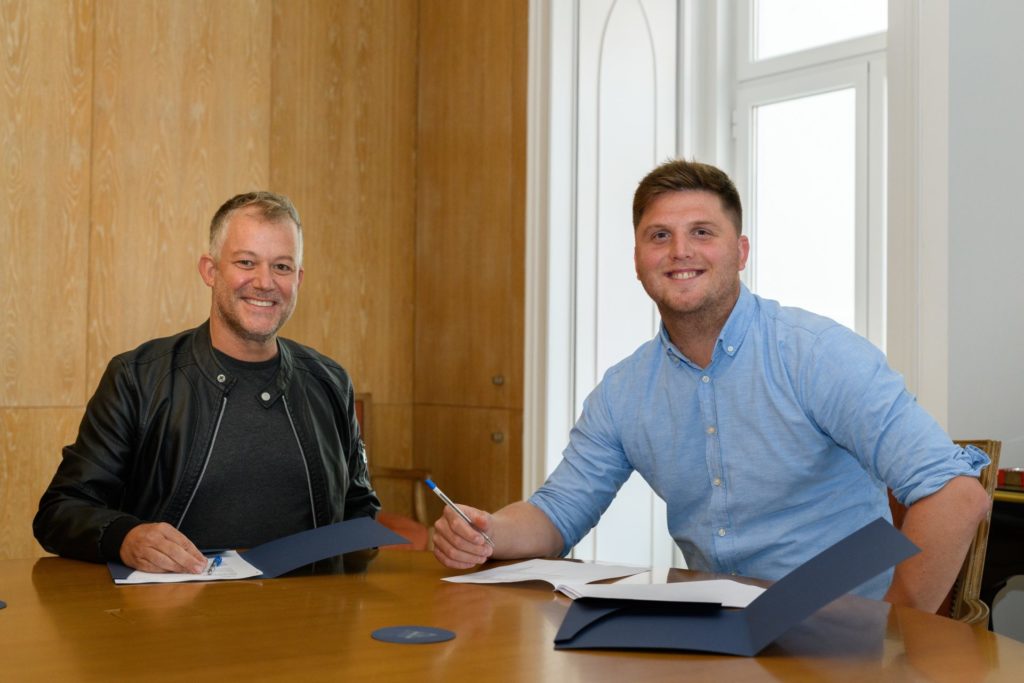 Featured
---
Flatio and NomadX, two of Europe's largest mid-term rental platforms, plan to expand to more destinations on the continent with the aim of offering quality accommodation at affordable prices to location-independent professionals known as digital nomads, says the CEO of NomadX.
"Our biggest plan in 2021 is to double down or triple down on Europe. We definitely want to make sure we extend our presence all throughout Europe, particularly in the United Kingdom," David Nicol Williams, who is also chairman and co-founder at NomadX, told 150sec.
Portugal-based NomadX and Czech-born Flatio announced a merger agreement in late 2020, as a result of which all their listings were integrated.
They currently have more than 11,000 verified listings available in over 60 cities in Portugal, Austria, Bulgaria, Croatia, the Czech Republic, France, Germany, Greece, Hungary, Italy, Malta, Montenegro, the Netherlands, Poland, Romania, Slovakia, Spain, Switzerland, the UK, Turkey, the United States, the United Arab Emirates, Zimbabwe, and Nigeria.
One of their main target groups is digital nomads who embrace a technology-enabled lifestyle that allows them to travel and work remotely from anywhere in the world.
Accelerating trend
Since the coronavirus pandemic launched millions of people into working from home, interest in being a digital nomad once travel is safe has increased by leaps and bounds.
This growing trend has even encouraged governments to offer digital nomad visas and similar incentives to fuel their economy.
MBO Partners, which provides services to independent professionals, estimates there were 10.9 million digital nomads in the U.S. alone in 2020 versus 7.3 million in the previous year —a 49% increase. And at least 17 million Americans aspire to someday become nomadic.
Digital nomads often live a minimalist life, allowing for their budget to go toward travel, accommodation, and co-working space expenses.
That is why NomadX and Flatio have made it their mission to make quality, non-bureaucratic rentals available to remote workers at prices that they say are much lower than what their well-known rivals are offering.
"By the end of next year, we expect the business to be doing at least close to 10x of what it's doing today. That's what we have in the forecast," said Williams, a U.S. pioneer in the digital marketing, advertising, and ad tech industries for over 20 years.
The CEO of NomadX added that more and more units that were listed on short-term rental platforms prior to the outbreak are moving to the long-term market and this shift has created "huge opportunities" for them.
He noted that their focus is on bringing a higher number of mom-and-pop landlords and individual homeowners on board to expand their inventory and geographical footprint.
"This is really important as we're starting to see the nomads spread their wings a bit and get out of the cities, which is a really good thing. I think what they want now is an enjoyable cultural experience where they can become part the local community," Williams said.
He added that it is also good news for towns whose tourism has plummeted in the wake of the health crisis.
New features, opportunities
According to the serial digital entrepreneur, new features are constantly being added to their platform and the fact that they do not charge a deposit, have an efficient insurance policy in place, and accept bitcoins as payment makes them stand out in the rapidly expanding market.
"We're looking out for the best interest, not only of the hosts, but also of the guests," Williams said.
The chairman of NomadX believes there are bright prospects for collaboration and partnerships between players in the rental market.
"There are many smaller providers, which means there's a lot of opportunity for consolidation to create a much better experience for users, especially slow-traveling professionals," he commented.