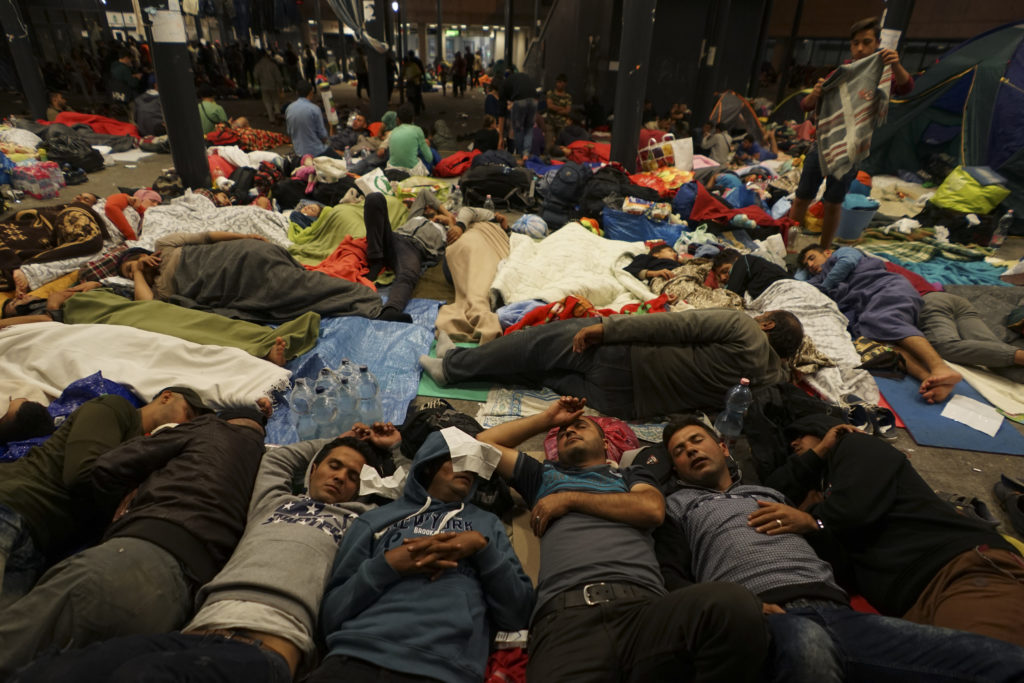 ---
Volunteer organizations across the globe have been quick off the mark in designing apps specifically for refugees, but one organization is helping the migrant problem completely offline.
As migrants flood into Europe, often with only a smartphone in their pockets, apps are functioning as their main lifeline to the rest of the world. However useful these apps are proving, what happens when internet connectivity fails?
RefuComm, an organization that has been working with information for refugees for the past two years in Hungary, Croatia, Serbia, Germany, Holland, and Greece, has an alternative answer.
It lies not in new, state of the art apps, but instead in good old fashioned memory cards. Founder, Sharon Silvey, and her volunteer team have developed thousands of micro SD memory cards to be used in mobile phones.
The cards are loaded with all the essential information that refugees may need, ranging from details of the asylum process to family reunification. Working with the UN and Greek Asylum the memory card is available in Farsi, Arabic, and Urdu languages, in both audio and visual formats.
With no need for an internet connection, the micro SD cards are being distributed on the island of Chios, Greece. With the success of 780 cards already in circulation in refugee camps, plans to expand the project are in place.
Unlike apps, if local authorities confiscate phones, refugees will still have the SD card with all necessary numbers for them to contact and a record of all their important documents.
Amidst all the apps available, sometimes simple tech solutions work better.