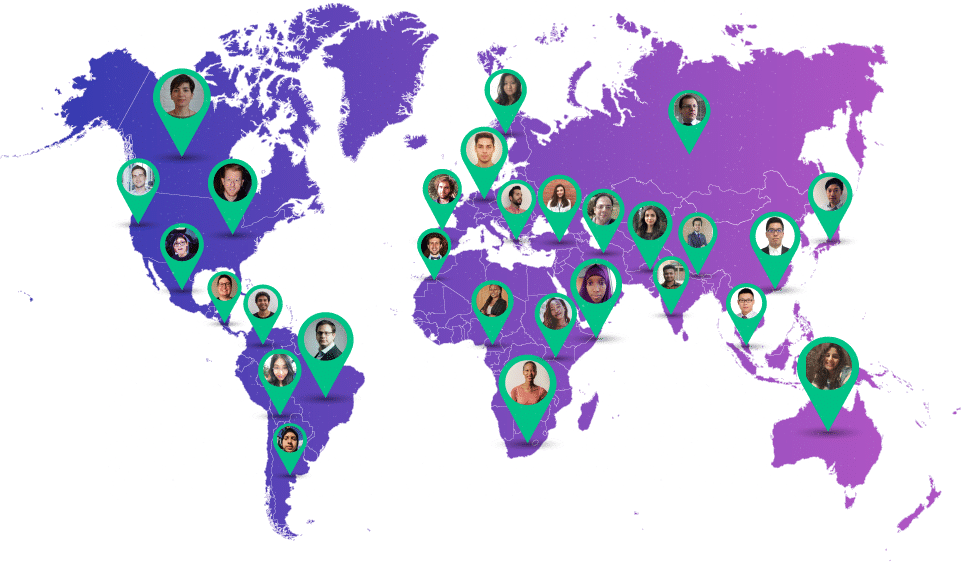 Startups
---
Artificial intelligence has been given a bad rap. Some of it deservedly so. Serious ethical problems have arisen from its use, such as when it was discovered that Amazon's old AI recruiting tool was biased against women or when a health care algorithm was found to be discriminating against black patients.
However, there are organizations who are working toward changing the perception of AI, and highlighting its virtuous side. Notably, the United Nations, International Telecommunications Union (ITU) and the XPRIZE foundation have spearheaded a project called the AI For Good Global Summit, a series of events and workshops focusing on positive societal use cases for AI.
Through this summit, 150sec came across a private venture that's also using AI to make an impact, not just on society, but on startups too.
Omdena uses AI to find ethical solutions to the most difficult challenges facing society and organizations around the world. The company collates resources and talent from its large community of volunteer engineers and collaborators to create lasting change via projects that take just a few weeks to complete. Already, within just two and a half years of its founding, Omdena has solved big problems across the world with organizations like the United Nations and Save the Children.
"This system is built by people from all over the world who are collaborating together, giving their time for free and building these solutions."

— Omdena CEO Rudradeb Mitra
The process goes something like this: organizations come to Omdena with a structural problem – like forest fires or child malnutrition – and then the startup deploys a team of around 50 volunteer engineers and collaborators in its community to help build out an AI-based solution in just two months.
This collaboration-first approach that tackles problems that organizations on the ground are seeing every day has allowed Omdena's AI solutions to help some of the world's most important causes. They've already completed 35 projects since 2019 with the help of more than a thousand collaborators from across the globe. The startup has a dozen more projects in progress and slated for the immediate future.
Recently, the company turned its attention toward spurring entrepreneurship and innovation in the startup ecosystem as well. Through the Omdena AI Incubator, early-stage startups can get access to Omdena's vast community of AI engineers and resources. While starting one new project each week, Omdena is aiming to help 50 startups over the next year use AI tools to develop their ideas and business models. Some European startups have already benefited.
Omdena was able to work with the German startup Child Growth Monitor on AI solutions that can better identify child malnutrition, an issue that affects more than 200 million kids across the world. While working with the German venture, more than 60 contributors developed a machine learning tool that can accurately measure children under the age of five to see if they had symptoms of malnourishment.
In a separate project in Sweden, three dozen Omdena contributors helped a local startup there keep a better eye on trees, allowing the organization to predict power outages or forest fires caused or made worse by falling trees. By combining satellite images with machine learning tools, Omdena helped the Swedish company better fight forest fires, and the AI-based model ended up working with 95 percent accuracy, according to Omdena.
"This system is not built by experts sitting in Silicon Valley," Omdena founder and CEO Rudradeb Mitra said at the 2019 Seedstars Summit. "This system is built by people from all over the world who are collaborating together, giving their time for free and building these solutions."
In addition to benefiting organizations and local communities, Omdena's system is also helping those who want to work on AI-heavy projects. Both novice engineers who seek experience on real-world projects and professional engineers who want to have a bigger social impact in their free time can gain from being part of Omdena's community.
Future projects include a collaboration with the international health tech startup Humanity, as it looks at ways in which AI can help people improve their overall health and lengthen their lifespans. Another upcoming project will look to curb diseases spread by mosquitoes in parts of Africa by identifying insect breeding grounds via drones.
With each new project, Omdena is showing how AI can finally be used as a force for good in the world.