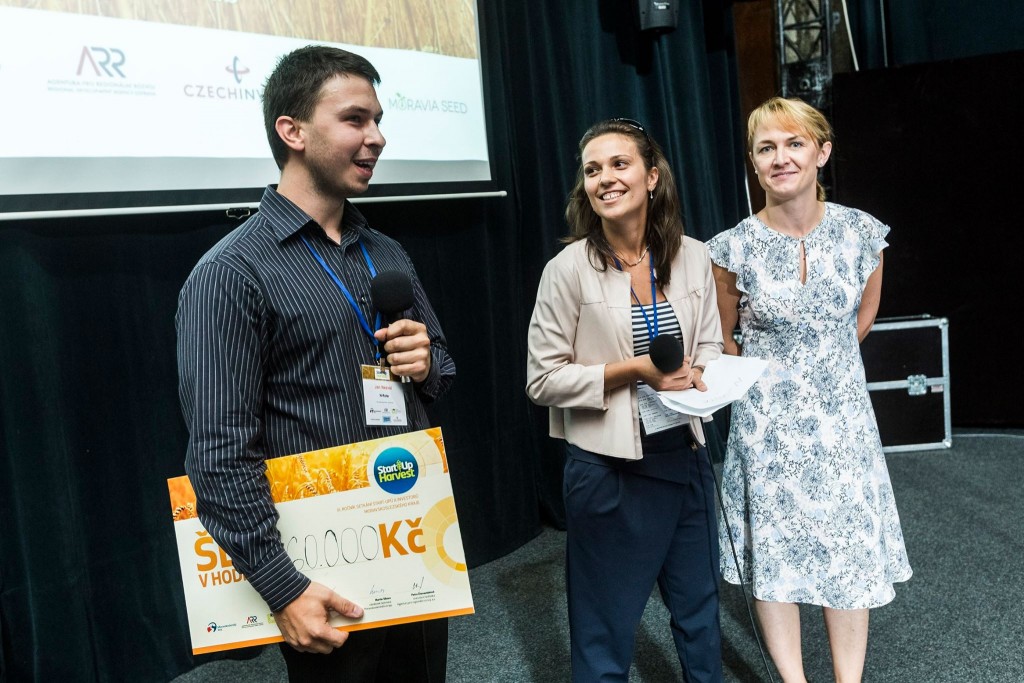 ---
Czech Republic startup community isn't just about Prague. Last week, the third annual meeting of local startups with investors – Startup Harvest, took place in Ostrava. This year over 30 companies were interested and registered but only 10 best made it into the final round. They have presented their projects to the jury consisting of six investors in which I sat as a representative of Keiretsu Forum Prague and to the audience.
The event was organized by the Regional Development Agency with the support of the Moravian-Silesian Region and the main prize in the competition was a check for 2300 EUR. Although even the according to the entrepreneurs themselves, more important than the money was the feedback from investors and the networking which often helped them to improve key issues in their project.
Eventually, there was only one winner. Best project for the jury was a robotic arm made by Czech startup N-Rote. N-Rote develops low-cost six-axis robotic arm as a substitute for routine manual work in manufacturing companies. Most of the parts are to be 3D printed and a tablet or smartphone will be used to control it. This is a very easy user-programmable integrated system for the automation program that can be handled even by a kid.
The second most interesting project, in my opinion was enLog – a cost saving solution connected with lighting operation in buildings. This startup was recently funded through the crowdfunding platform Fundlift, raising 1 million Czech Crowns.