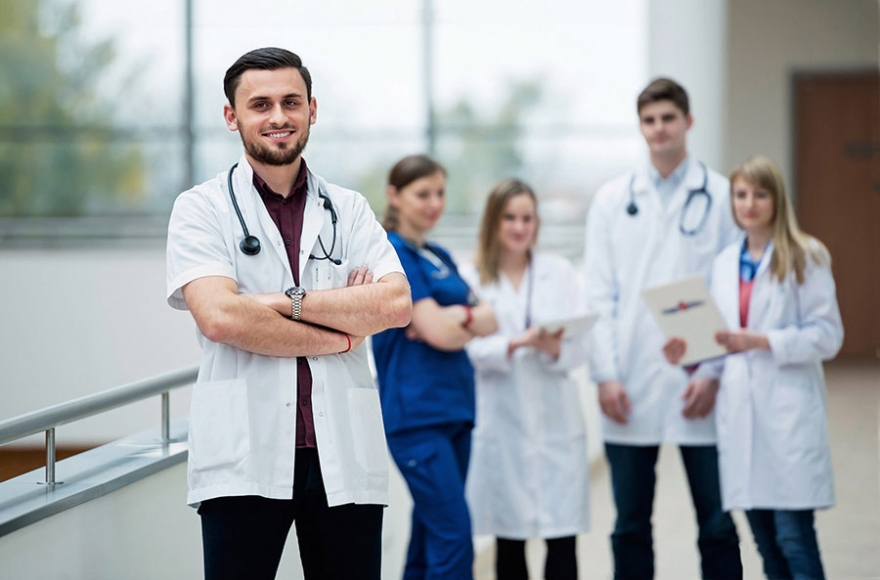 ---
The journal of mHealth has elected Polish scientists amongst the world's best teams and health startups in their latest fourth edition of Global Digital Health 100 list. The list selects the medical technologies that has the highest potential of having an impact on healthcare.
Polish scientists were honoured thanks to the technological advancement that they have been able to achieve in regards to fast antibiotics resistance detection.
The problem with antibiotics in today's day and age is the fact that over time bacteria have been developing a resistance to antibiotics which has come as a result of independence.
According to the Infectious Diseases Society of America report, almost 30% of all bacteria may be resistant to some antibiotics by now. It is a escalating problem and only two weeks ago, Polish scientists discovered another "superbacteria" that no antibiotic can fight. It has already put 8 people in quarantine.
According to the UK government, by 2050, resistant bacteria will be the cause of death for more than cancers and road accidents combined, unless of course medical science can do something about it.
The ECDC agency which monitors the threats for health in Europe, have reported that the biggest reason why bacteria are gaining resistance are linked to the fact that doctors prescribe the wrong antibiotics and use of broad-spectrum drugs.
As a result, it seems like the best method to fight this growing threat from bacteria gaining resistance against antibiotics is the use of targeted therapies which are personalized for every patient.
Unfortunately, the current method to determine which antibiotic will work best for each individual patient, the Antibiogram laboratory test, is costly and time-consuming. It takes 48 hours at a minimum.
The team that has been working on an alternative solution and that can be thanked for this wonderful achievement for Poland of being chosen as a leading country in Medtech is the team that is part of a company that has been known as Biolumo since October, 2017.
The Polish scientists working for Biolumo found that the best way to tackle the problem is with a personalized point-of- care device that can produce fast results at an affordable price.
The company perfected their method of testing which qualified the company for infoShare Digital Health Contest and had the honour to attend one of the world's best accelerator program, Startupbootcamp Digital HealthBerlin.
Now the plan for Biolumo is to commercialize their research and introduce the point-of- care device for GPs and clinics. They are aiming to launch the product within 2 years.