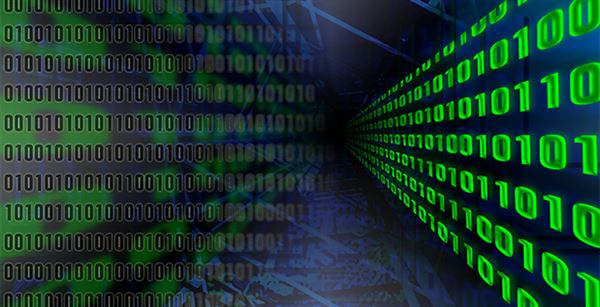 ---
Total financial losses that companies had to endure on a global scale as a result of card fraud in 2015 are estimated to be around 22 trillion dollars, with an overwhelming majority coming from card-not-present (CNP) transactions. That astonishing figure highlights just how big the online fraud problem has become.
As the saying goes, one man's loss is another man's gain and the global fraud problem has opened up an opportunity for startups to develop an effective solution that can prevent companies from taking these massive eye-opening losses. This notion gave birth to the Warsaw-based startup Nethone which uses complex artificial intelligence to its advantage in order to combat online frauds.
"To put a complicated concept into one sentence — we basically help online companies discern fraudsters from legitimate customers and obtain actionable business insights. We help companies detect potential threats and in turn help them make profitable decisions," explained the company's Chief Operating Officer Hubert Rachwalski.
Nethone's technology is capable of obtaining relevant information about their clients' customers, such as distinguishing a discount hunter from a future frequent shopper. The system developed by Nethone is able to achieve this through the combination of three different modules that its technology consists of. The first one is a set of in-depth profiling tools. The company has developed proprietary ways of extracting relevant data about each individual visiting their clients' websites or using their applications.
The second one is their experience in terms of machine learning and developing predictive models using the relevant data. Apart from that, they are deploying proprietary ways of crunching this data and also augmenting the data sets with additional relevant information. Thanks to this, they have a competitive advantage over their competition.
The third element is the most important one from the perspective of their clients. It is the system that allows them to receive the insights in real time over the API. They have also developed a dedicated dashboard in which they visualize what models do in the background.
Nethone's story began back in 2015 from a deep disappointment over the cybersecurity options that were available, after which they decided to develop their own solution to the problem. "After extensive R&D we realized that our solution was much better than anything else that is available on the market. This encouraged us to offer our product on the market and to other companies," stated Rachwalski.
Nethone initially faced a lot of challenges on the path to success. One of the main challenges was having to invest a lot of money in R&D despite being a low-budget company while at the same time developing a product that would satisfy customers in a highly and rapidly changing industry.
Despite early struggles the company managed to overcome them effectively and create a successful product which they released globally earlier this year. It now boasts an impressive market traction with over a dozen of implementations to date and a few dozen more in the pipeline. Most recently the company was featured on the main stage of the European cybersecurity conference in Krakow and it was the only startup that was featured at that stage.
Rachwalski is delighted with the progress the company has been making. "We are really happy with the direction that things are heading. We are getting a lot of positive feedback from potential investors and we are being invited more and more often to key cybersecurity events. The team is also growing which is pleasing to see and we are also happy with the balance that we are managing to keep in terms of the R&D and product development topics," he stated.
In the future the company plans to keep improving on the existing product while also thinking about future additional products which it can potentially develop. "Obviously we will keep developing the existing product but for sure our plan is to develop new products and additional solutions," concluded Rachwalski.