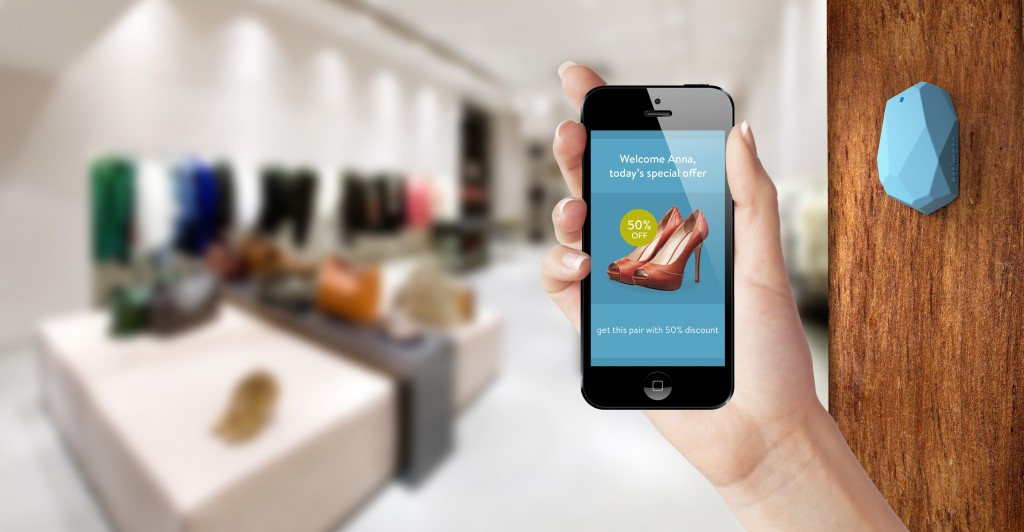 ---
Have you heard about beacons? Well, if you haven't, you will now. Estimote, a company founded in 2012 in Poland, has just secured $10.7 million in Series A funding. The round was led by Javelin Venture Partners, including company's old investors as well as the new ones, namely Homebrew, Commerce Ventures, Box Group, Digital Garage, and several angel investors.
So what do they actually do? As their website states, they add real-world context to apps. So how do they to it? Through installing beacons and stickers – small wireless devices – around a certain area. The devices broadcast radio signals that your smartphone can read and connect online and offline experience. Beacons and stickers are quite smart as they are equipped with their own memory and Bluetooth module. They can also understand the proximity of the person thanks to motion and temperature sensors.
How can we use the technology? Once a person with a relevant app passes by a beacon or a sticker, he will get informed about the occurrence – either through a notification or any action chosen by the apps developers. The person using the app can get a special offer, an information or an invitation to enter the store. Beacons and stickers can be used not only in retail, which they are most often associated with, but also in many different settings such as museums, education, events, hospitality, workplace and industry.
I'm@app has explored the world of art by interacting with a museum's visitors through beacons. The museums included Science Museum London, Tate Liverpool and National Museum of Liverpool. At Woodland Education in Melbourne beacons are used through Xplor app to engage parents in children's education, providing them with real-time data on their location and activities. Whereas at conferences such as Mdevcon in Amsterdam, beacons let attendees move around the venue easily.
What will come next? Think about it! Think how to use beacons to grow innovate your business. Or just use the technology when offered to get a new type of experience. It is your choice how to approach beacons, but there is one sure thing – they are going to approach you in the near future. They have entered the world of business and Estimote's investment round can only be a confirmation for that.