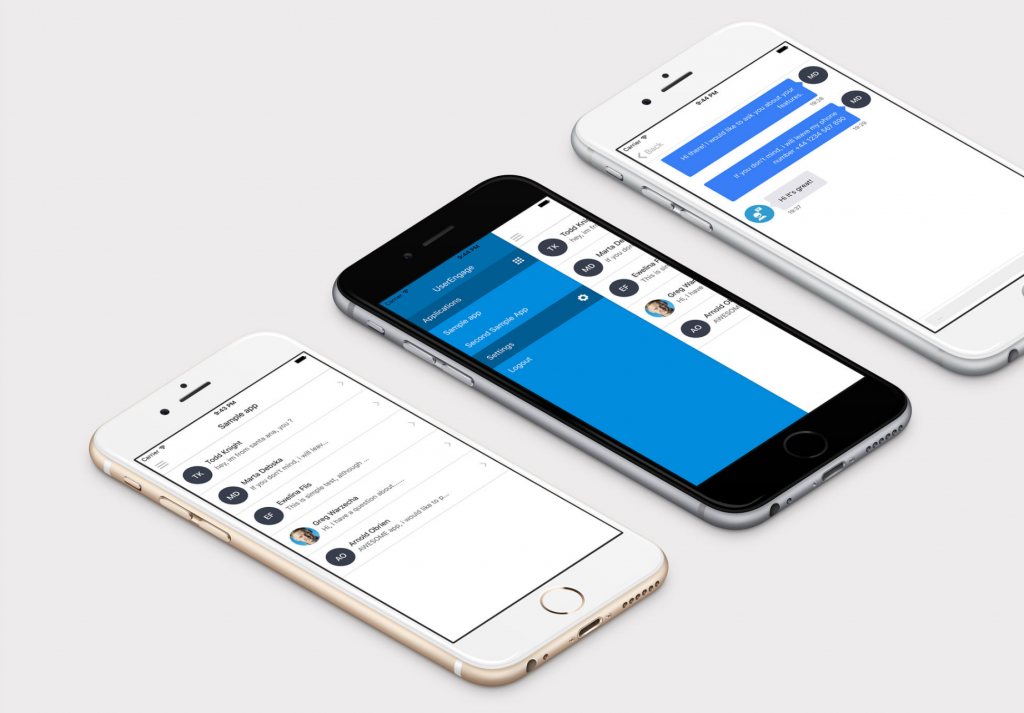 ---
Conversion is a nightmare for everyone managing sales through their website. Using multiple tools to engage with users and collect sufficient data takes time and money. Polish startup UserEngage is helping to automate those processes.
Automation of the engagement processes facilitates on-boarding and nurturing the leads. UserEngage is the marketing automation platform that enables to communicate with people visiting a website in a real-time, collect the information about them and create automated action paths and email campaigns, forms and pop-ups. The live chat tool helps to have better connections with users, Data Collecting gives the information about the preferences and Actions make the marketing process easier.
Their main goal is to help people better understand their users and build relations with them.
While working on our other project CivilHub, we noticed that after a few visits, our users stopped coming back to our website. That's why, we decided to build an app to help communicate with users, collect all the possible data about them and enable to engage them on the basis of their actions on the website. – says Greg Warzecha, CEO in UserEngage
The team claims that their product will increase the conversion rate up to 40% in the first month. They already have over 10 000 active users and 30 paying customers from all over the world. So far they've collected information from over 250 000 internet users visiting their client's websites.
There are already services available on the market which may be easily defined as UserEngage competition, with Intercom, Autopilot, LiveChat, Olark, Campaignmonitor among them. However, the Polish startup offers not only attractive priceing but also integration with many tools. Integrated data helps to send automated & personalized emails and messages by creating action paths. Thanks to the chat-email integration, all the conversations are available in one place. The software is available both in desktop and mobile versions.
UserEngage focuses on E-commerce and SaaS companies (both small and big) that obtain monthly subscription plans. Due to their early stage of development, the idea of a partnership is also possible to have mutual advantages.
The team is currently self-funding the project, however, they have already been recognized by Seedstars as 2nd bet startup in Poland in Seedstars World competition.