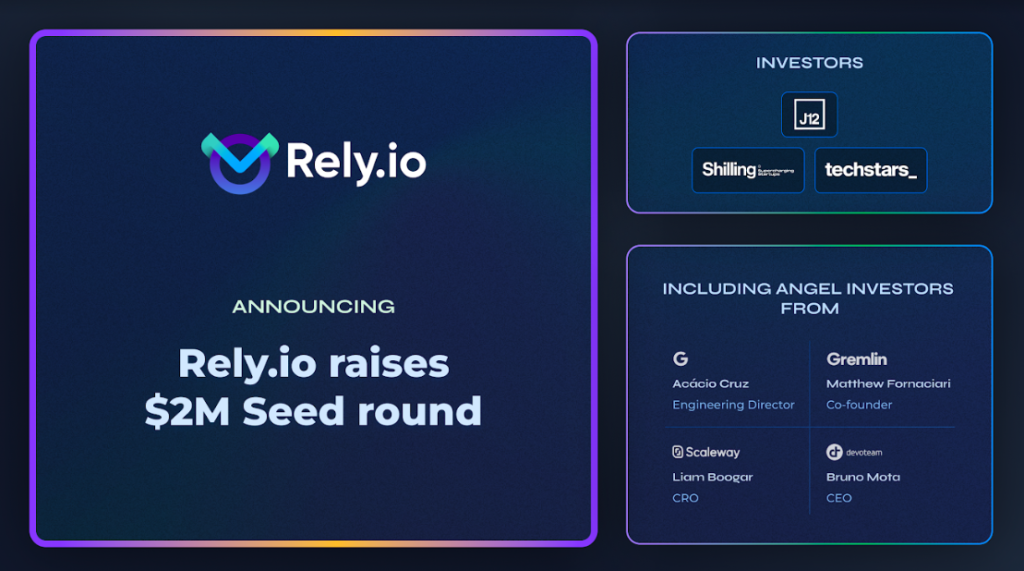 Technology
---
You are about the push the button on buying a new product, and the payment function doesn't work. For the more patient buyer, maybe you will wait and try again later. However, in the hypercompetitive market, we are living in today, most buyers will just move on and spend their money elsewhere. Not just now, but forever.

When an enterprise has many different products, platforms, or elements to its offering, and has multiple developers working behind the scenes, these minor development glitches will occur. However, to maintain their service, and avoid losing a sale, hurting their reputation, or even worse, losing a valued customer, businesses need to find a way to deal with the increasing complexity of data-driven reliability planning and track service quality across all departments.
In short, they need to highlight where the problem originates from, and not only fix it but monitor how often these types of issues occur. 
To effectively fix bugs and remove manual work when building scalable and reliable software, a site reliability engineer (SRE) needs to have full visibility over a system. Successful monitoring allows an SRE to judge and diagnose the overall health of a service which dictates a program's success and helps guide top management business decisions.
However, monitoring tools often focus on a single application and specific metrics, representing only a part of a broader system and complicating observability for SRE teams—whose main goal is to improve a program's efficiency and resilience. Also, the proliferation of independent and isolated monitoring tools doesn't offer developers optimal ownership and accountability over their reliability data, often leading to greater efficiency and integrity issues.

In response, emerging companies are developing solutions to keep up with the increasing demand for greater visibility around product reliability. Portuguese Rely.io, formerly known as Detech.ai has recently announced that it has raised $2M for its agnostic SaaS platform for cloud-native companies to monitor and define acceptable reliability levels for each product, service, and user journey.
A game changer for engineering platforms
Rely.io's intuitive platform will allow engineers to easily integrate with their existing monitoring and observability stack and enable automation for alerting and releasing rollbacks. This development ultimately leads to healthier incident management culture, delivering efficient incident-free experiences, and meeting users' increasing expectations.
The recent funding received by the company helps expand Rely.io's toolset with greater features and plugins for team collaboration, product catalogs, and integrations. The platform also offers improved SLI templates, SLOs-as-Code, and autonomous SLO discovery to support teams in their development process. Allowing both developers and engineers the ability to make data-driven decisions faster and on an executive level, the SaaS platform helps to reduce reliability issues, and consequently increase ROI for companies looking to scale their business.
What's next? 
The latest seed round for Rely.io was led by J12 ventures with participation from Techstars NYC, Shilling Capital Partners, and angels from Google, Datadog, and Scaleway.
The new capital will fuel the expansion of Rely.io's foundation toolset, including features for team collaboration, product catalogs, additional integrations, and more. It will also support development around improved SLI templates, SLOs-as-Code, autonomous SLO discovery, and incident management features. 
CEO of Rely.io, José Velez, explains that "engineering leaders are relying on ad-hoc and manual reporting for their reliability decisions. Our goal is to be the most user-friendly Site Reliability Engineering (SRE) platform, to empower organizations to quickly and easily adopt SRE practices to improve their reliability planning and decision making, their incident resolution metrics, and ultimately, the reliability of their systems."

More about Rely.io 
Founded in 2020, Rely.io has been in private beta since 2021 and has partnered with cloud-native companies amongst others Rows, Ticketswap, and Resultid to shape the Rely.io platform. Previously Rely.io raised $600K pre-seed from Techstars, TheVentureCity, and Shilling VC.
Moving forward, Rely.io encourages collaboration and invites engineering teams to request access to its beta platform to become design partners. The company is also expanding its internal team – open positions can be viewed here. 
Disclosure: This article mentions a client of an Espacio portfolio company.