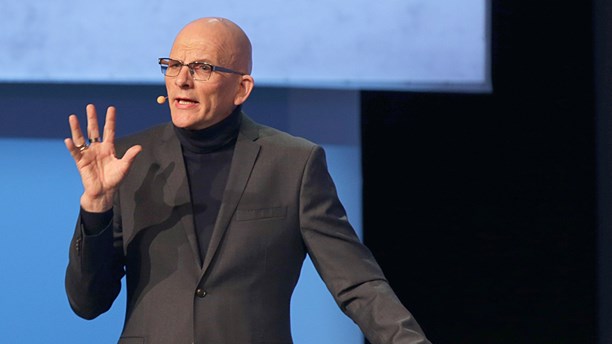 ---
The Investment and Development Agency of Latvia (LIAA) hosts 'Deep Tech Atelier', with the two day event commencing today.
It is the second in a series of International Magnetic Latvia Technology conferences. Perhaps not in everyone's lexicon, 'atelier' means a workshop or studio, particularly in the context of an artist or designer.
Located in the Latvian capital, the event will feature 700 attendees from 26 countries. Among the attendees, the conference has attracted some of the world's leading industry experts. That includes Benjamin Joffe, a partner at HAX. HAX is an internationally renowned startup accelerator that specializes in assisting projects that have a hardware element to their product offerings. For that reason, the accelerator bases out of Shenzhen and San Francisco.
The innovative startup accelerator was co-founded in 2011 by Irish-American, Sean O'Sullivan. In February, HAX announced the launch of an initiative with the objective of assisting startups advance technology for the benefit of people over the age of 65.
Other notable attendees include Dr. Kjell Anders Nordström – a renowned author and economist. Additionally, Dr. Thomas Kostka, Senior Investment Manager in Corporate Venturing with adhesive technologies leader, Henkel, will also be in attendance.
"A special event where entrepreneurship meets science"
LIAA Director, Andris Ozols, commented on the event:
"The Deep Tech Atelier conference is a special event where entrepreneurship meets science. We have capable scientists, powerful entrepreneurs, and access to a wide array of financial support both from European funds, as well as private investors."
Ozols referred to Latvia's strong record in terms of science-based startups. Within that, he included Naco Technologies and Eventech as examples. Naco Technologies is a manufacturer and supplier of nano-tech coatings. It was acquired by the German automotive company, Shaeffler, in late 2015.
A spin-off from Latvia's Institute of Electronics and Computer Science, Eventech supplies the space industry with high precision time devices. The company is providing technological support for the Luna 27 space mission moon landing.
Taking place over the course of the two days proceedings is the thirteenth Commercialisation Reactor Ignition Event. This event provides all entrepreneurs with the scope to create their own science-based technology company, in collaboration with 20 pre-determined technology authors.
The Commercialisation Reactor founder, Nikolajs Adamovics, explained that the goal of the event is "to bring together entrepreneurs and the creators of scientific innovations, creating new high-tech companies that introduce significant innovations to various sectors". Adamovics underscores the importance of this and claims that it benefits everyone – scientists, entrepreneurs, industries, investors and the country as a whole.
The Commercialisation Reactor provides support and mentoring to aid the establishment of new businesses. Existing businesses too are eligible to join the acceleration programme with the opportunity to receive funding.
Adamovics explained further:
"With the help of our team more than 90 companies have already been created in Latvia. They have succeeded in attracting more than seven million euros in risk capital and private investment. These achievements prove that Riga must be taken into account as a European high-tech startup creation centre."