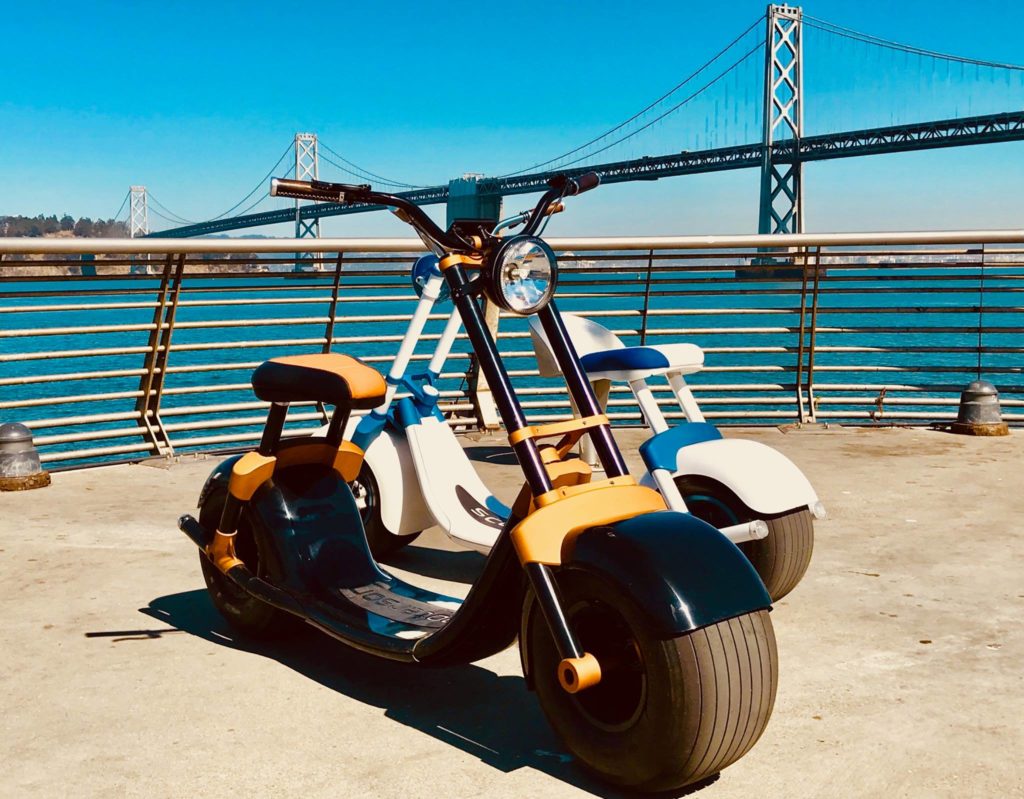 ---
Romanian startup Scooterson has been named one of 15 finalists in LA CoMotion's L.A. New Mobility Challenge — a competition featuring international startups focused on sustainable urban transportation solutions across five categories: smart infrastructure, shared mobility, electrification, autonomous vehicles, and personal mobility.
Scooterson, in addition to each of the other 15 finalists, was selected from over 100 applicants across 15 countries for its success in creating an innovative clean mobility technology that will define a new era of urban transport.
Hailing from Arad, Romania with a current headquarters in San Francisco, the company's personal mobility solution is a connected kick-scooter dubbed "Rolley Scooterson" that uses machine learning to enhance riders' experiences, maximize energy efficiency, optimize routes and increase safety.
The smart electric scooter has no acceleration lever nor gear changer. You simply get on the scooter and start off like you would a regular old fashioned kick scooter. The first kick is gear one, the second kick shifts to gear two and then by the third gear all you have to do is sit back and enjoy the ride while the Rolley Scooterson does the rest. The scooter is connected to your smartphone at all times and the Scooterson mobile app will automatically start the scooter when your smartphone is within close activation proximity.
The Scooterson app can predict and suggest your most likely destinations based on information it gathers about riding patterns, rider profile and surrounding terrain which over time becomes increasingly accurate. The scooter also understands how fast it should go by analyzing your body movements. It is highly adaptive and energy efficient with the settings optimized to change based on the remaining battery level. Moreover, the scooter can be shared with friends and family using the Scooterson app. The company hopes to eventually reach new heights by building the first electric scooter that will be fully capable of self-driving.
Scooterson's impressive technology will be showcased at this year's LA CoMotion competition, held at the Los Angeles Arts District from November 15-19, where it will compete for a grand prize of $15,000. In addition to the prize money, the winning team will earn the opportunity to receive mentorship, skills development, and market entry assistance from LACI's Executives-in-Residence team.
The LA CoMotion event comes as part of a larger trend worldwide with regard to smart mobility solutions, and demonstrates the increasing importance of creating for faster, greener and cheaper transportation to overcome growing environmental concerns and road congestion. Scooterson, along with the other competition finalists, could ultimately play a critical role in transforming the future of urban transportation.