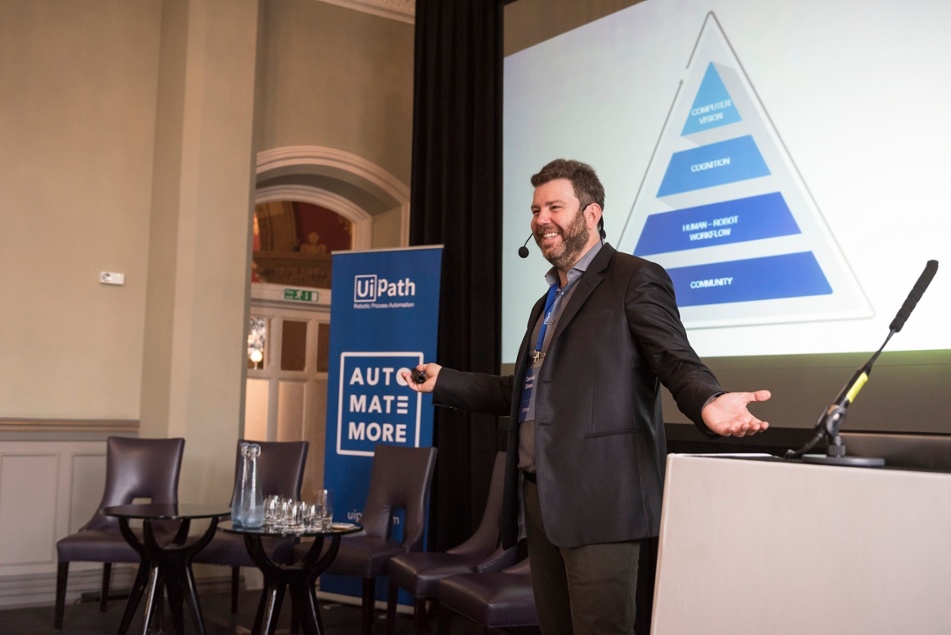 ---
UiPath, a Romanian-founded Robotic Process Automation (RPA) software company, is today announcing a Series An investment totaling $30 million led by Accel and with participation from previous investors Earlybird Venture Capital, Credo Ventures and Seedcamp. The funding will be used to accelerate the company's rapid global expansion and product development, building on its six times growth in 2016.
UiPath builds intelligent software robots that help businesses globally automate repetitive processes by leveraging cutting-edge computer vision technology.  Large organizations across every industry spend a significant amount of time and resources performing such processes across HR, finance, accounting and operations (e.g. claims handling for insurance providers, employee onboarding, back office support etc). Digitizing these processes improves productivity, accuracy and compliance dramatically, allowing employees to focus on more creative and strategic work.
UiPath will use this investment to boost hiring in order to keep up with rocketing demand for its products in North America, Western Europe, India, Japan and South East Asia. The funding will also support continued investment in product development and Artificial Intelligence capabilities, especially around its core computer vision technology. Additionally, the company will focus on cognitive capabilities enabling organizations to handle the vast amounts of structured and unstructured data required to deliver truly intelligent automation.
This investment will allow us to introduce the benefits of intelligent RPA to even more businesses around the world and remain at the forefront of a rapidly-advancing industry," comments Daniel Dines, CEO and founder of UiPath. "We are making work more inspiring and effective for the people that drive our businesses and economies forward, and the potential that remains untapped for organizations is what makes this such an exciting market to work in.