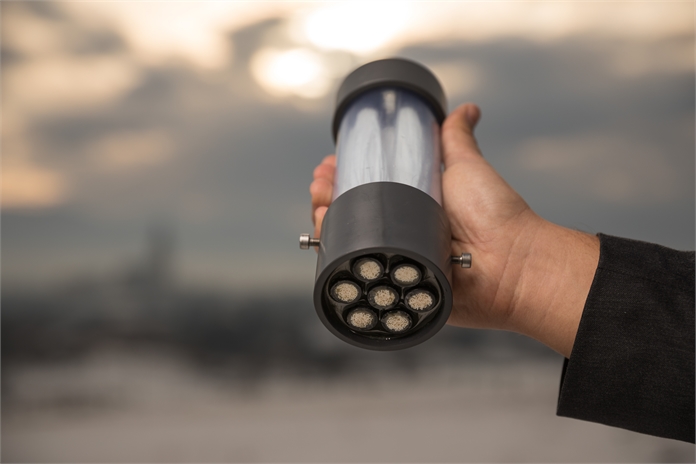 ---
844 million people in the world — one in ten — do not have access to clean water, and 1.6 million die every year lacking it. With a risk that these numbers could go up due to an increase of displaced people as a result of the current refugee crisis, it is time to tap into new solutions that could help.
One promising startup that has filtered through the industry is SOWAT, a portable and affordable water purification system that turns any source of fresh water into clean drinking water. Developed in Sibiu, Romania, the SOWAT (System Open Water Advanced Technology) filtration system uses a mechanical process to eliminate particles, pollen, parasites, bacteria, mineral colloids and even viruses. The filter uses no added chemicals, and therefore all minerals vital for the human body remain in the distilled water.
Managing Partner of SOWAT Dr. Khaled Al Mezayen and his European team have dedicated years of research to create this much needed technology to address the global water shortage crisis. It is perhaps a perfect solution for refugee camps in particular, as one SOWAT system can produce enough daily water for 5,000 people at a monthly cost of just €0.05 per person.
In fact, according to Mezayen, his initial inspiration for the solution stemmed from a visit to a field hospital in northern Syria with his father, a medic. Now, the startup has successfully implemented projects using the developed purifying system in locations all over Romania and in Tamatave, Madagascar. Last year, over 1,886 people from Syria, Iraq, Pakistan and Afghanistan applied for asylum in Romania, illustrating the magnitude of people that can — and have — benefitted from this SOWAT system.
The positive response to SOWAT has attracted the CEE startup scene's attention — so much so that it has been selected as one of Romania's 12 national winners to proceed to the fourth edition of the Central European Startup Awards (CESAwards) on 23 November in Sofia, Bulgaria.
SOWAT will compete with startups from Hungary, Austria, Slovenia, Slovakia, Czech Republic, Poland, Bulgaria, Serbia and Croatia in the Best Social Impact Startup category — a recognition given to the startup that has shown the greatest development over the last year based on growth, innovation and impact by developing and implementing solutions to social, cultural or environmental issues.
SOWAT is not the only water innovation startup selected in the Best Social Impact Startup category. Representing Croatia is Freewa project, a web platform and mobile app for mapping free drinking water locations worldwide. The startup has also created an eco-water bottle for its users to help reduce plastic bottle usage.
CESAwards is Central Europe's regional edition of the Global Startup Awards, and winners from each category will move on to the Global Grand Finale in Tianjin, China in 2018.