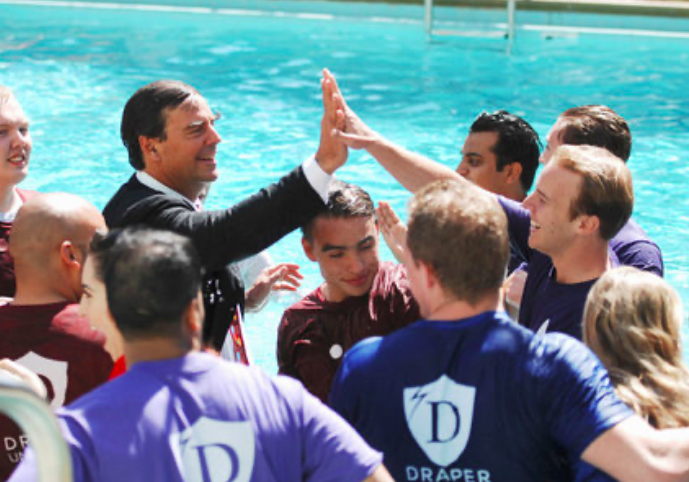 Events
---
Startup Bootcamp 2020 is bringing Silicon Valley to Europe, and the Barcelona-based acceleration program is currently in the second phase of accepting applications from startups all over the world.
With the support of the Government of Catalonia and the i2cat Foundation, Startup Bootcamp 2020 is an intense, five-day acceleration program for up to 100 international tech startups and will run from October 17-21 in the Catalan capital of Barcelona.
Organized by InnMind and Draper University, applications for the acceleration program are open through September, and InnMind is offering special conditions for diverse startup teams and female-led entrepreneurs to become residents of Startup Bootcamp and participate in pre-event activities as well as the five-day, offline acceleration program.
Global startups, entrepreneurs, and executives looking to gain traction, connect with VCs, and explore new markets are encouraged to apply as the program offers unparalleled mentorship, access to capital, and offline networking.
Notable mentors and speakers at Startup Bootcamp 2020 in Catalonia include:
Gina Kloes, Chief Inspiration Officer and Peak Performance Educator for Entrepreneurs at Draper University
Karel Escobar, Angel Investor and Founder at ISAM Education
Helena Torras, Co-Founder of WERock Capital and Managing Partner at Paocapital
Anton Antich, Serial Investor and Chief Operating Officer at Intento, Inc.
Lourdes Álvarez de Toledo, Principal at JME Venture Capital
Vadim Tarasov, Managing Director at TUS Asset Management
And many more
In addition to offline networking, mentoring sessions, workshops, demo days, and startup acceleration, Europe's top networking platform for startups and investors, InnMind, will be providing unique opportunities for all the on-boarded residents of the program to participate in pre-event activities online.
Virtual pre-event activities include:
Pre-event acceleration support
Access to dedicated online workshops and webinars focused on fundraising, sales, marketing, and scaling for startups
Mentorship sessions with international mentors from Draper U, InnMind and other partners
Participation in online Shark Tank pitching sessions with investors and
Introductions with relevant investors and corporate partners and supporters of Startup Bootcamp 2020, including Amazon Web Services, Telefonica, The World Bank and other key players
Access to the benefits of PRO membership on the InnMind platform
Startup Bootcamp 2020 in Barcelona combines the best startup resources and expertise from Europe and Silicon Valley into one event, with InnMind and Draper University inviting international startups of all stages to join and participate.