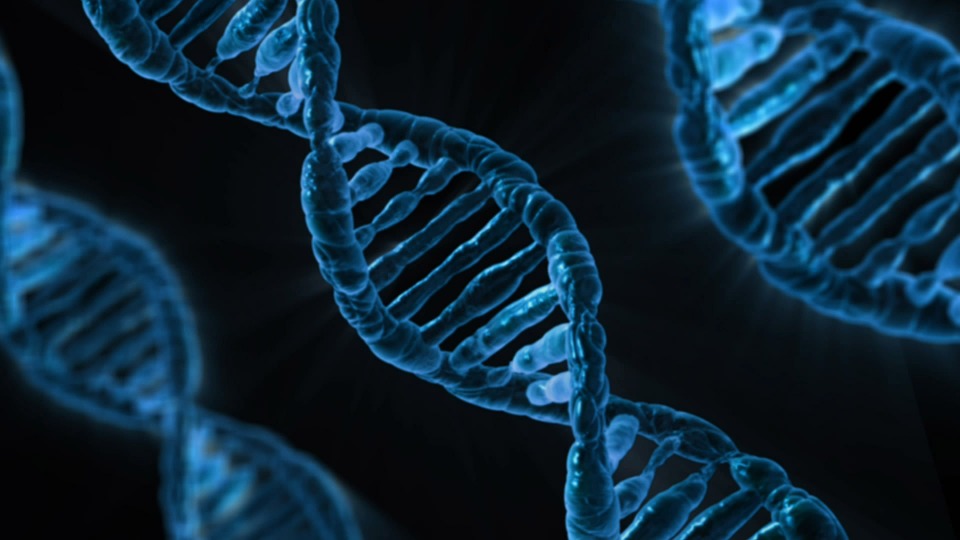 Featured
---
Just last week, a Chinese scientist named He Jiankui announced to the world that he had edited genes in a human embryo, in the first story of its kind to highlight the creation of genome edited babies.
Claiming that the genes of the twins had been edited so they would allegedly be immune to contracting HIV, the story has since blown up into a question of ethics and following the Second International Summit of Genome Editing which welcomed hundreds of scientists to Hong Kong, Chinese authorities have since decried the news.
It's an interesting and controversial topic and clings to the notion that genes are pretty powerful things that continue to be prevalent in scientific circles.
Lo and behold, however, not all gene-oriented work is destined for futuristic, sensationalist headlines and, in fact, a number of bio startups are pioneering the health sector with the use of technology.
Slovenian-based GenePlanet is one of the recent winners at the Central European Startup Awards (CESA) and provides innovative healthcare and lifestyle solutions based on preventive genetic testing.
Founded in 2008 and based in the heart of Europe, in the Slovenian capital of Ljubljana, their mission is to offer innovative DNA tests and preventive guidelines for healthier lifestyles, and it has seen the company expand into one of the most important contributors to Nutrigenomics.
'With a saliva sample, people can discover how their genes affect their nutrition, sports and lifestyle,' explains the website.
As well as being crowned one of the winners at CESA, GenePlanet has also just launched NutriSkin which allows users to understand their lifestyle habits and nutrition, and how to improve those features through a DNA test of 18 analyses in the areas of skin's appearance, ageing and need for nutrients.
''Slovenia is becoming an important centre for biotechnology in the region with respectful experts from academia and upcoming talent, forming a solid base for companies like ours,'' Matjaž Petrovič, GenePlanet's Sales Director recently told 150Sec.
Though some might not think to consider Slovenia as a pioneering country for biotech, Petrovič argues that through companies such as GenePlanet, that is set to change.
It joins a number of central European countries that are brimming with tech talent, software developers and innovative entrepreneurs that are leading the way to firmly marking the CEE ecosystem's place on the map.
''The country is one of the best places to live and to work, it is indeed a rich working environment,'' Petrovič continued. ''This allows us to attract top experts not only from Slovenian but also abroad.'' Appealing rent prices and beautiful cities brimming with history are just one of the reasons why many leading specialists in the field might consider Slovenia as their next destination. Perfectly located in in the heart of Europe, it means transport links to other leading tech cities are always accessible by train.
''Some innovative biotech startups and companies have achieved a relevant presence not only in the local market but especially abroad. GenePlanet is one of those companies. We started in Slovenia in 2008 where we've built a strong presence, but we don't build our business only locally – we employ people from more than 20 nationalities and we are present in more than 30 countries in every continent.''
What the startup has looked to, is developing an industry that is increasingly becoming the topic of attention around the globe. The potential of gene testing has the ability to help families, and allow for treatments which could reduce risks of future health issues.
''By examining your genetic predispositions, we're able to provide new insights into your body's functions and offer appropriate personalised lifestyle guidelines about diet, nutrition and exercise.''
Petrovič speaks of Vitamin B9 as one of the areas which their testing can help to regulate. Crucial for healthy blood and metabolism rates, people need to consume different amounts of folic acid in order to provide their bodies effectively, which is something that can only be identified with a genetic test.
''There is no such thing as a 'one size fits all' approach. Long-term vitality and well-being should be personal, not general! That is the reason a personalised nutrition based on your genes is so important.''
The company is pioneering the biotech industry one gene at a time and helping individuals tailor their health focuses for the best effects.
Disclaimer: Petrovič also reminded us that though they work in gene technology, GenePlanet is not looking for superhumans nor do they want to create them.