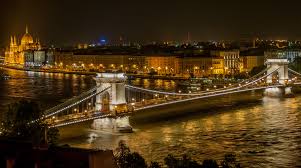 ---
We recently published an exclusive on Design Terminal, a company in the CEE region which is gaining quite a reputation as an incubator which is making a difference when it comes to being socially responsible.
The company has earned that reputation thanks to a series of initiatives which they have launched to promote social responsibility in CEE, a region known to neglect such things.
The Budapest-based incubator has announced that it signed strategic partnerships with fellow incubators EON, BlackRock, Knorr-Bremse and Union Insurance.
Gergely Böszörményi-Nagy, the CEO of the company, announced the news on Demo Day, the closing event of the incubator's Mentoring Program.
Reportedly, the main aim of the partnerships is part of a greater objective to design talent management programs for its partners that will build bridges between the companies and its startups.
All these companies will now work together to search for startups that are in line with their strategies according to their own talent management program.
Design Terminal signed its first ever strategic partnership in 2017 with MOL Group which at the time was one of the most prominent ventures in the CEE region. Since then the application for MOL's startup has been recently closed, the program attracted a lot of interest from innovative businesses scattered amongst 22 different countries.
Design Terminal will be hoping that the new partnerships will prove fruitful for the incubator in their efforts to grow its organization and continue to make a positive difference in the CEE region and the world by promoting Social Responsibility.