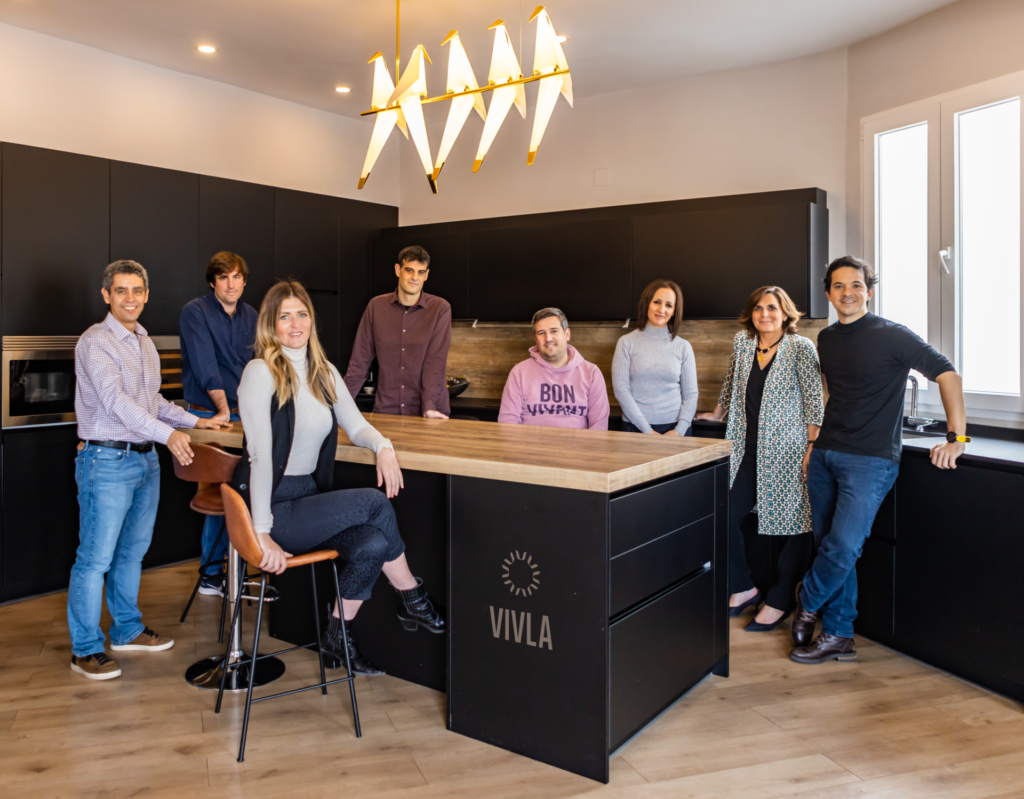 Uncategorized
---
Venture capital firm Samaipata has granted €26 million in pre-seed funding to VIVLA, a Madrid-based prop-tech startup who sees their fractional home ownership solutions as a necessary response to post-pandemic lifestyles.
"Samaipata is one of the top investors in terms of startups: it makes us really proud to think that they are betting strongly for us," said VIVLA. "When one of the most important venture capital firms in Spain believes in our idea, it means that we have identified a good market and business need."
Since the pandemic, worldwide interest in real estate has skyrocketed, especially in the demand for second homes, which rose by 58.8% in 2020. Compared to 2019, applications for second home mortgages in 2020 also saw a 118% increase — two trends that VIVLA hopes to alleviate.
Using the company's model, a property is first acquired by an LLC and divided into a collective of owners, with each party choosing how many fractional shares they'd like to purchase. Buyers can own anywhere from one-eighth to one-half of the total property, and are each guaranteed at least six weeks of use per year based on total share.
VIVLA said, "For example, a family could invest €300,000 in an exclusive €2,400,000 villa in Ibiza. They could live and travel there for six weeks a year, not having to deal with property management, and sharing all maintenance costs."
Unlike a timeshare, which simply grants the right to use a property, VIVLA's model allows clients to purchase, own, and use their share of the property as a financial asset, which also means they can choose to liquidate it at any time.
According to VIVLA, the popularity of flexible ownership largely comes from the pandemic, which they say "caused deep changes in companies' and people's routines," especially in the adoption of remote work.
"Getting rid of an office means that you can live and work wherever you want, design a new lifestyle for yourself, and decide where to draw the limits of your personal space," said VIVLA. "However, such a decentralized way of living also requires a big flexibility in the way we conceive living spaces."
VIVLA emphasized that although this spirit of flexibility has attracted clients of all demographics, they've seen a particular response from 35 to 45-year-old buyers. According to VIVLA, this "new generation of buyers" is particularly drawn to fractional home ownership due to a generational preference for flexible lifestyles.
"They typically have a flexible mentality because they are constantly adapting to new situations in order to succeed," said VIVLA. "They understand the model of flexible property as a new, smart and sustainable way of buying houses."
In addition to Samaipata, VIVLA has also received funding from multiple undisclosed angel investors, as well as investment firm FJ Labs, Chelsea football player César Azpilicueta, and Endeavor president Adrian Garcia-Aranyos.
Moving forward, VIVLA hopes to further develop its platform, and plans to devote €100 million to new property acquisition in the next 24 months. They've also begun collaborating with Garrigues, one of the largest law firms in Spain, to develop "a unique and innovative legal framework" for use in future fractional ownership agreements. With active business in Madrid, Marbella, Sotogrande, Ibiza, and Mallorca, they're also working to break into additional housing markets, including the Canary Islands, Costa Brava, and Costa Blanca.
The company is ultimately optimistic of the future, as well as steadfast in their objectives. "VIVLA allows owners to enjoy and focus only on the benefits of owning a home, sparing them from the burden and bureaucracy of the process," the company said. "Our main goal is to make people's everyday lives easier by breaking them free from the inconveniences [of] owning a full home."