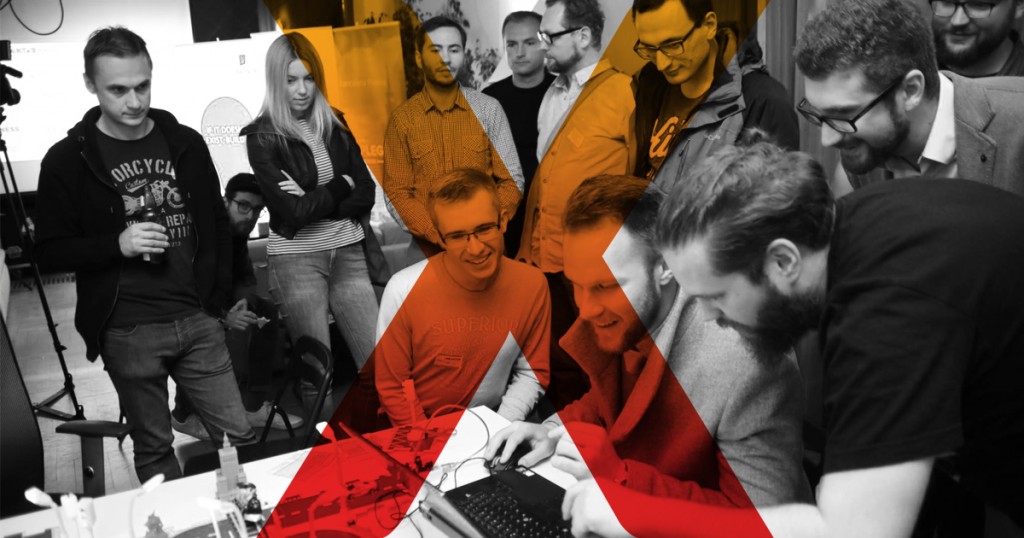 ---
The success and unfortunately the failure of many start-ups are determined by cooperation of programmers and marketing specialists. Where can the specialists required for developing a start-up be found?  ReaktorX is a Polish pre-accelerating program which pretends to be the place.
Unlikely in many CEE countries, there is money for investment In Poland – the state alone is ready to spend 630 M EUR but there are not enough start-ups out there to take it. Main reasons are lack of knowledge and skill to create the whole product cycle. An idea is not enough for a start-up to launch.
A surplus of specialists lack the soft skills required in business to research the market and sell effectively. Despite the availability of excellent programmers, the product management fails. These are the questions we want to focus in our program. So that everyone who graduates from it avoids the most common mistakes in the initial stages of their business. We hope that the participation in ReaktorX will help the young entrepreneurs and will speed up their start – Borys Musielak, one of the founders of ReaktorX explains.
ReaktorX has selected ten start-ups for the first batch. For almost two months they will be meeting mentors experienced in business and take part in workshops with experts including Marcin Borecki, a partner in Hedgehog Fund, Regional Head at Microsoft, Bartek Pucek, Head of Mobile & Digital Projects in Onet, Sebastian Grzesik, Project & Program Manager in Nowa Era and Kamila Sidor the founder of Geek Girls Carrots. ReaktorX program will give the start-up leaders an opportunity to create business plans and deliver a sales pitch. There will also be some networking sessions and marketing, PR and law lectures to attend.
– We are happy that there were some start-ups connected with education. Being present in the field of technological innovation, a space where the most interesting ideas are born is a conscious choice of Nowa Era. The pre-accelerator as well as the selected start-ups support the general development of children and youth – Sebastian Grzesik from Nowa Era, the main partner of ReaktorX explains.
The program's goal is to help young entrepreneurs to evaluate their ideas and gain the tools and knowledge required for launch. Participating start-ups have been selected due to their growth potential or ability to benefit the most from the sessions.