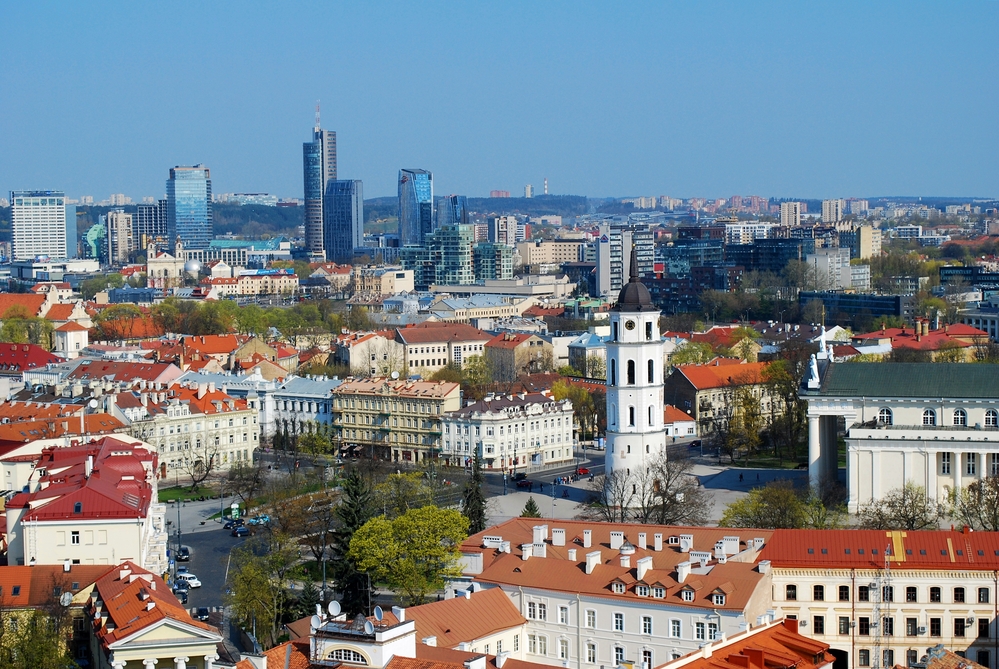 Startup Ecosystem Spotlight
---
Dan Wheatley is CEO/co-founder of StraightTalk Consulting, a SAAS operations and growth consultancy which works with B2B founders to implement long term data-driven growth strategies. He is also a mentor with StartupWiseGuys and Baltic Sandbox.
When recently invited to run a series of workshops in Vilnius, Lithuania, most discussions about my upcoming trip reaffirmed the 2019 study behind the award-winning advertising campaign: 'Vilnius, the G-spot of Europe: Nobody knows where it is, but when you find it, it's amazing.'
But while the tongue-in-cheek campaign by the official Vilnius development agency highlighted that foreigners were largely unable to pinpoint the city on a map, there is one group that is increasingly giving the capital city of the largest Baltic state the attention it deserves. Startup founders.
Less than 10 years old, Vilnius' startup ecosystem has advanced at an impressive rate in recent years. A Global Startup Ecosystem Report valued Vilnius' startup scene at $156 million (approximately €140 million). Plus, The World Bank 2019 Doing Business report placed Vilnius 14th out of 190 global economies for ease of starting a business.
How has a relatively unknown location become a powerhouse for innovation? A number of factors have helped Vilnius in its rapid rise to startup success.
How has the startup ecosystem developed over the years?
The cobbled streets of Vilnius' Medieval old town have traditionally been the driving force behind the country's booming tourism industry.
However, over the last decade, the powers that be in the city have been driving the image of a new, glitzier model of Vilnius 2:0 which aims to establish itself as an emerging tech player capitalizing on its unique position nestled between Eastern Europe, Central Europe, Russia, and Scandinavia.
In particular, Vilnius has been designated an emerging hub in the fintech space. The national Bank of Lithuania has worked closely with the Lithuanian government to create a regulatory sandbox, granting licenses to fintech businesses to test their products and business models locally, before launching internationally.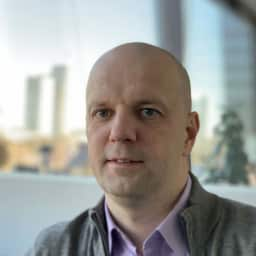 Julius Dargis, CEO of cloud-based e-procurement platform Viacorex told me that the importance of the regulatory sandbox on the growth of the local ecosystem cannot be underestimated. Dargis notes that the ability to get licenses approved quickly and easily for experimental projects in the fintech space has attracted founders to set up shop in Vilnius from all over Europe.
As a result, in 2018, the country's fintech sector grew by 45 percent, with almost 2,700 specialists employed in the industry. With a steady upward growth trajectory, Lithuania's fintech sphere has garnered significant interest from foreign investors.
In fact, in 2019, Vilnius was voted number one in the Tech Startups FDI Attraction Index, beating the likes of Berlin, Singapore, and Tel Aviv. By pushing ahead in the fintech industry, Lithuania has proven its small size is not representative of its possible influence on global markets.
The banking sector in Lithuania has additionally been a catalyst for the country's fintech success. Over the past decade, international banks and financial services, such as Barclays and Swedbank have opened headquarters in Vilnius, increasing the visibility of the local tech scene and catching the attention of foreign investors.
Talent
There is no shortage of skilled labor in Vilnius to power the emerging tech ecosystem. Lithuanian's higher education is one of the best in Europe. Science, maths, computing, construction, and engineering are ranked second in the EU for bachelor studies, while Lithuania also has the highest rate of STEM degree graduates per capita in the CEE. The result is a highly skilled and intelligent workforce.
Lithuania also has an 85% English proficiency rate among young professionals, as well as a number of appealing relocation programs for tech employees. Combined, these two factors pave an ideal foundation for a startup community that draws versatile talent from abroad.
Aidas Kavaliauskas, co-founder of legal software startup Amberlo, believes that Vilnius' small population is actually an advantage for new businesses. Kavaliauskas says that the concentration of talent means "you can reach the right people and resources more easily."
Government support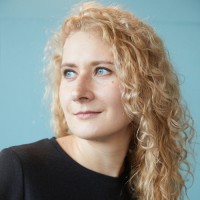 Natalia Martynova, co-founder and COO of Openface, a startup innovating skincare with technology, attributes Lithuania's surge in startups to the government. While the regulatory sandbox may be attracting fintech players to the city, there are measures in place making it easier for startups from any vertical to get started on their entrepreneurial journeys.
"The main motivation right now is coming from the government itself," says Martynova. "They have a startup visa, help with expensive patents […] and tax reductions [are] available during certain times."
Government initiatives have been instrumental in facilitating Vilnius' startup success. The Startup Visa Program was launched in 2017 and streamlines the entry process for non-EU citizens to enter the ecosystem. Since it began, more than 580 visa applications have been processed, and more than 270 founders accepted for relocation.
Beyond the visa, Lithuania also offers a 'workation' program to subsidize the costs of companies visiting the country to sample the business environment. The program allows non-EU entrepreneurs to stay for one week without having to apply for a tourist visa.
Perhaps most attractive to founders though, is that Vilnius has one of the fastest licensing processes in Europe, on average, taking founders only three days to fully set up a business.
Investment & funding
But while startup visas and tax cuts go a long way towards helping founders set up shop, the government has also played a key role in boosting the local investment ecosystem. Mindaugas Kriščiūnas, CEO of XtGem, told me that over the last decade, government lobbyists played a key role in securing seed funding for local startups from EU funds. Notably, they did so at a time when there were very few options for seed funding from locally-based Angel investors or venture capital funds.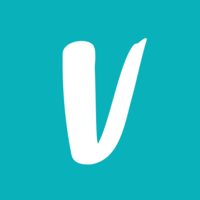 "The whole ecosystem exists because the right people appeared in the right positions at the right time, and they could funnel some European Union money to VC's to invest into startups," says Kriščiūnas.
Take Vinted, for example, a startup founded and headquartered in Vilnius, now being backed by the likes of Lightspeed Venture Partners, Sprints Capital, Insight Venture Partners, Accel, and Burda Principal Investments. The online market for second-hand clothes recently raised $141 million and is officially Lithuania's first unicorn.
Speaking about the new fund, Lithuania's Minister of Economy, Virginijus Sinkevičius, said it "will encourage the venture capital fund [in the Baltics] to be less conservative and make bold investments into young and innovative businesses, especially in Lithuania."
As the profile of the local ecosystem has grown, so has attention from investors all over the Baltic region. Nowadays, venture capital firms like Nextury Ventures, Cobalt Ventures, and Practica Capital all have offices in the city. Practica Capital also announced the launch of the Practica Capital II fund in 2018 — a fund that will focus on investment in early-stage Baltic innovation and technology-driven ventures.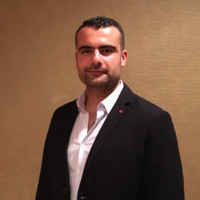 Sinkevičius's statement is reflected in the recent boom in Nordic investors in Lithuania, but some local founders worry that the local investment community still has a way to go.
Cihat Kahraman, CEO and co-founder at VSight, attributes the homogenous pool of investors to the fact that Lithuania's startup ecosystem is still growing. "It's difficult to find investors and talent with a completely global mindset" he explained, "essentially forward-thinking investors."
Startup support resources
Currently, there are 40 coworking spaces in Vilnius, each nurturing communities in the city center on remote working, cross-collaboration, ideation, design, coding, and other skills. The newest addition to the circuit, Talent Garden is located in Vilnius' Old Town and can host over 230 workers. The coworking space also offers digital skills training and events throughout the year.
While Talent Garden emphasizes creativity, Rise Vilnius is a coworking space designed for the fintech community. As part of the Barclays open innovation program, members here have access to start-of-the-art workspaces, as well as the opportunity to connect with the greater Barclays' network.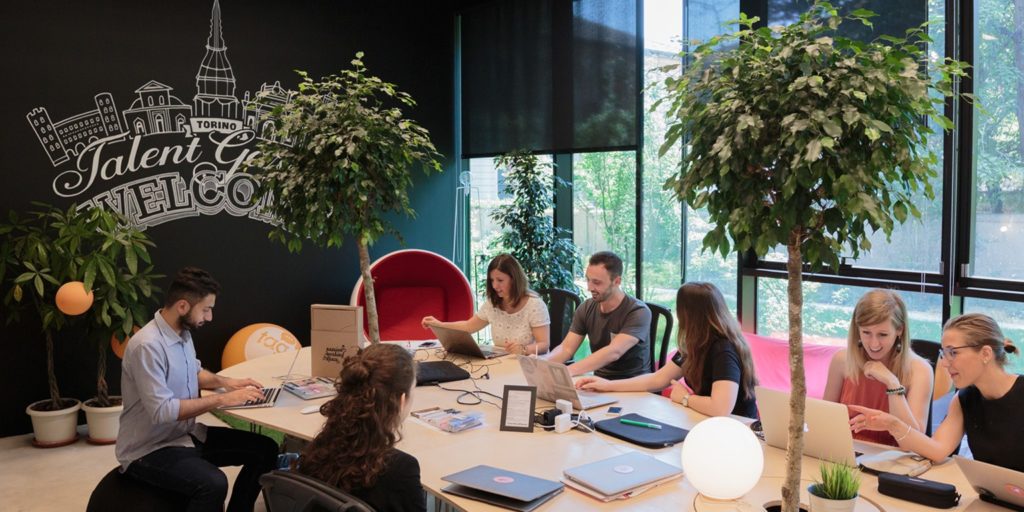 Comparable to its coworking spaces, Vilnius' accelerators are equally driving the local ecosystem.
Startup Wise Guys is Europe's most experienced B2B startup accelerator, hosting its three-month program in Vilnius (as well as Tallinn and Riga). Placing emphasis on sales, scaling, and fundraising, Startup Wise Guys help prepare ventures for funding rounds within a six-month timeframe after the course. Andra Bagdonaitė, Program Manager at Startup Wise Guys, asserts the booming startup scene in Lithuania to its relationship with other Baltic states: "I believe that in the upcoming years, the cooperation will become even stronger, with tech talent moving freely between the three states, startups scaling in their home region first and governments establishing joint programs to support the ecosystem."
Baltic Sandbox is another accelerator, nurturing Baltic SaaS and fintech startups. Hailing from Vilnius, the accelerator offers two eight-week intensive programs per year, concentrating on business model design and go-to-market strategy development. The main objective with Baltic Sandbox is to make startups investable, and thus boost Lithuania's startup visibility.
Events/community meetups
In conjunction with the coworking spaces and accelerators spurring on Vilnius' startup ecosystem, a year-round calendar of startups events has helped the entrepreneur community in the capital grow too.
"Despite being relatively small (compared to Berlin for example), Vilnius offers a lot of different events from meetups to large conferences", Sandra Golbreich from Baltic Sandbox, said. Conferences, meetups, and workshops take place on a daily basis in the city — some of the most popular include LOGIN, Startup Fair, FintechInn, and DevDays.
The Vilnius Tech Park is one of the main venues for such events. The 9,000-square meter ecosystem welcomes companies from big data, game development, cybersecurity, smart solution, and fintech. The park is only a 15-minute walk from the city center and is the biggest tech hub in the entire Baltic region.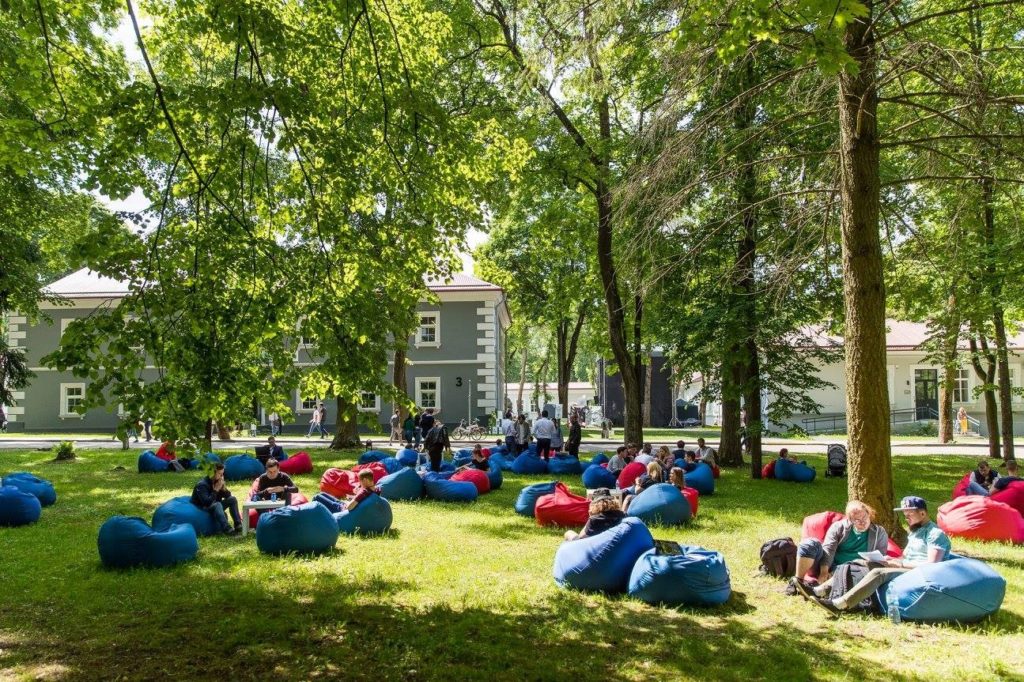 Looking to the future
Vilnius is certainly gaining momentum as a startup hub, having emerged as a significant player in Europe's startup sphere. There are plenty of things to celebrate in the country's ecosystem — talent, government support, events, and investment — and these poise Lithuania for greater global success. Prepped with Vinted as its first unicorn, and working more closely with the other Baltic countries, Vilnius is sure to continue attracting international investors and startups to the region, allowing the local ecosystem to continue growing.