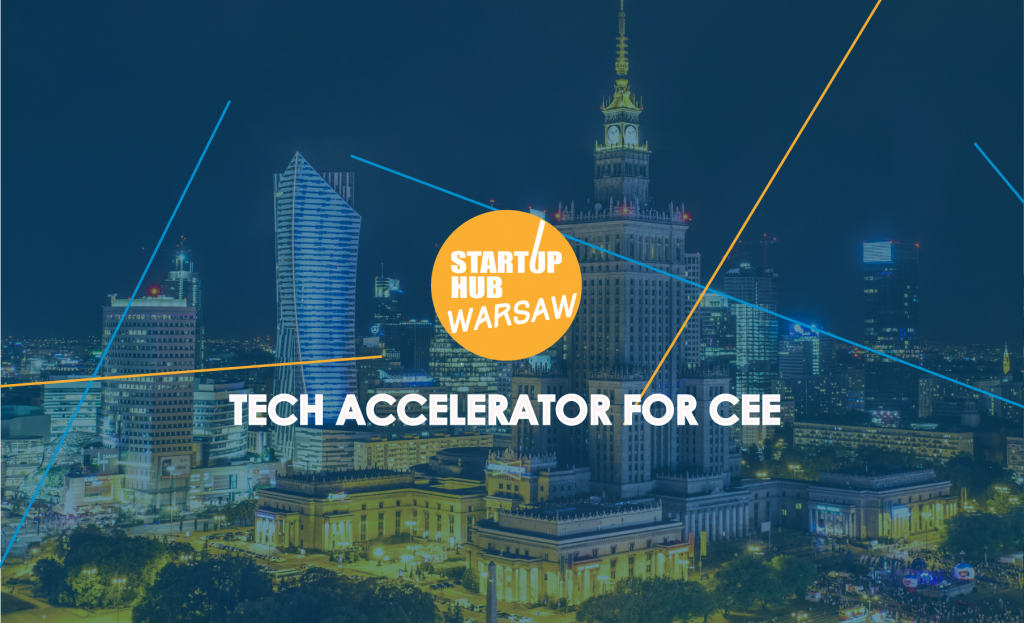 ---
The capital city of Poland has been one of the fastest growing regional hubs of innovation during the latest years, therefore, the city opens up even more for teams from the entire Central and Eastern Europe. Startup Hub Warsaw acceleration program is an initiative of the city of Warsaw which has decided to be the first city in Poland to set up a municipal accelerator designed for not only Polish projects, but also for projects from throughout CEE.
The acceleration program is aimed towards startups working in life science, software and Internet of things (IoT) sectors. Workshops with the industry-best experts, participation in the acceleration program and 30 000 PLN are waiting for entrepreneurs who apply. The program is designed not only for startups, but also project teams are welcome as well as "Lonely Wolves" – people who do not have their own business yet. The only prerequisite is to show a great solution, suitable for commercialisation of technology or unique business model. Participants will be able to work i.a. with Marek Borzestowski (Founder of the Wirtualna Polska portal), Zygmunt Grajkowski (Managing Partner of VC fund Giza Polish Ventures, innovation industry expert) and prof. Tomasz Ciach, whose scientific inventions translated in a number of successful startups.
"Demand for technology intense projects made-in-Poland is huge today. It's time for "made-in-Warsaw" startups, which are the city's incarnation of the Startup Hub to give the ignition to the next generation. Warsaw is the obvious choice for us. Now, and only now, we have the chance to create on banks of the Vistula River an attractive destination for engineers from the CEE region, so that they have an alternative to an emigration to the Western Europe. In Warsaw there is every condition required to develop startups that are competitive in the world. On the other hand, Warsaw, as once Silicon Valley, did not realize his full potential without fresh blood from other parts of the world" – explains Maciej Sadowski, Founder & CEO of Startup Hub Poland.
Recruitment for the municipal acceleration program Startup Hub Warsaw opened on Tuesday 5th of April. All information you will find on the website: www.startuphub.pl/WARSAW.