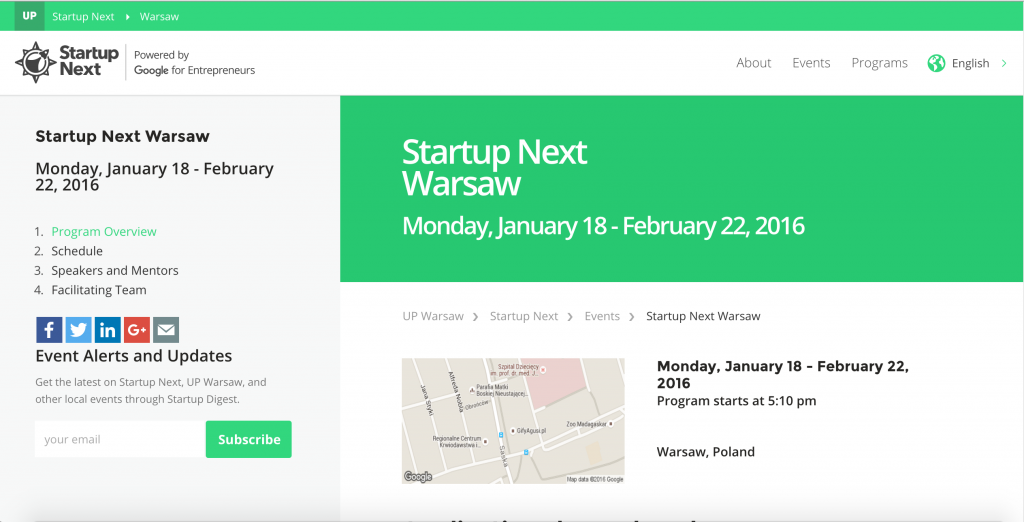 ---
The ultimate goal of most beginnings for pre-market fit startups is getting into some good incubator or accelerator program. This provides the founders team with vitally important seed funding, mentorship and working space, creating a base for further development and scaling the business. However, often-times potentially successful teams apply for such programs while lacking some fundamental knowledge, and thus either end up failing to qualify or burning out quickly.
StartUp Next, world's leading 6-week pre-acceleration program by TechStars, is going to be held in Warsaw starting January 18th. In Warsaw the program is going to be facilitated by HardGamma Ventures, and has the main objective of empowering beginning founders and connecting them to mentors and accelerators. Program's facilitator Chris Kowalczyk brought it to Poland for the first time, and was motivated by its global outreach and created over the years of operating network.
The program is comprised of three hour sessions that run for a total of six weeks. Every session is split into an hour long blocks which are speaker sessions, pitch off and one-on-one sessions with mentors. The first names of the mentors have been announced, with more coming in the next couple of days.
Startups from different industries were welcome to apply, with the program lasting since January 18 until February 18. During that time teams will be actively mentored by industry leaders, and pushed to work towards figuring out their business models and getting closer to product-market fit. After completing the program, young companies are supposed to be prepared to join long-term acceleration or incubation programs and successfully continue developing their businesses.
Startup Next doesn't take any equity or require any investment, with the main goal being to empower entrepreneurs and the ecosystem. It's also highly beneficial for venture capital funds and incubators, allowing them to identify talents and potentially successful products.