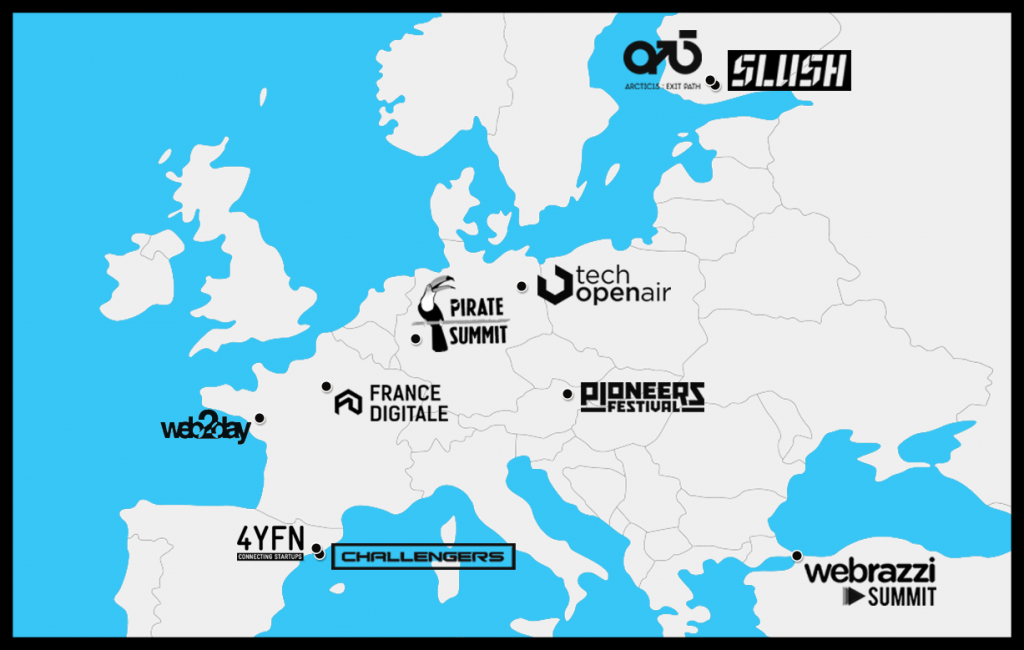 ---
Events are useful for startups, in the right moment, of course. And when that moment is right, Startup Sesame comes in with a really cool concept: access to many tech events in Europe with just one application. It's one of those ideas that, when you hear it the first time, it strikes you with its simplicity.
Although events can get founders distracted from their clients or product, truth be told, these events can be very good for connecting with relevant investors, potential partners or to get visibility. That's why, besides the access to events like Pirate Summit and Pioneers Festival (see full list below), the Startup Sesame team provides access to mentors and helps teams prepare their presence at those events.
We got in touch with Monica Badulescu, "Acceleration Sesamer", asking her how did Startup Sesame came to life, what is the aim of the project and what kind of startups are they looking for:
Startup Sesame came to life at Challengers in Barcelona last summer. During a panel curated by Ben and featuring 6 european events, an idea sparked: european tech events should work together at helping the best startups develop. And even if it was a joke at the beginning, we really loved the idea so we made it. That's how the first alliance of Tech events in Europe came to life in september 2015 when we launched our first call for entries. After reviewing over 80 applications, we selected with our partner events two startups: Zettabox and Ingenious.
We are looking for any kind of startups but we think that those who can really take advantage of the program should already have a product (at least in beta) and a solid team to attend 3 or 4 events per year without losing focus on building their startups. Our program aims at helping startups with international development or funding by attending the right event, at the right time. For free.
Regarding the future development of the project, Monica said:
We are growing the alliance throughout Europe and we invite any event willing to join us to apply here: http://goo.gl/forms/k49cxx3ZPq. In our next call for entries, we expect to select a growing batch of startups. In order to succeed in this fast growth and address the entire European market, we are in discussion with several partners and actively looking for finance.
So, finally, here's the full list with events you could attend with the support of Startup Sesame:
You can read more details on the website: http://www.startupsesame.com/ and keep in mind that the deadline to apply is March 27th.