---
The city of Novi Sad will be the host of Startup Weekend for the third time! 
Startup Weekend in Novi Sad is scheduled for November 20th, 21st, and 22nd. Several organizations have joined forces again to organizers this edition of Startup Weekend in Novi Sad: Business Incubator Novi Sad, Tempus Project IdeaLab, and DaFED. 
Startup Weekend is a great opportunity to introduce startup culture to young people and everyone who wants to start something new in their life. Such an event is an excellent boost for a startup community in Novi Sad, and Serbia in general.
Since the organizing team already did two Startup Weekends, here's how it went:
#1. The first Startup Weekend in Novi Sad took place in October 2013. A large number of participants and the great atmosphere made this weekend very interesting and extremely successful. The winner of the first Startup Weekend was the team "Pick'n'Park". The idea that this team presented was Airbnb for parking, or in other words possibility to reserve parking spaces in big cities all over the world. Sounds interesting, right?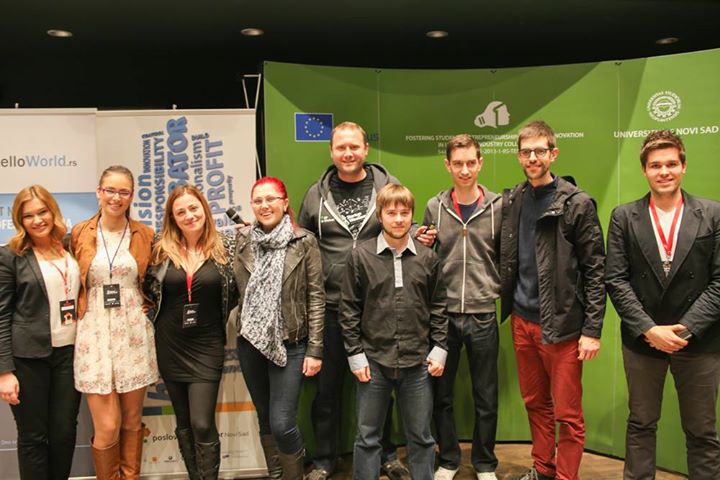 #2. Second Startup Weekend in Novi Sad was organized in March 2015. Great teams and great people have shown that they know what startups are about, that they know how to pitch and how to work on the development of their ideas. The idea that had triumphed was named "Bill Hunter". The essence of the idea is an application that could easily scan invoices people receive and send it to their accountants immediately. In this way, you would get rid of the additional papers, and the accountants would no longer have headaches due to misplaced bills. And, not to forget to mention that in spite of the hard work, a good time was not absent.
Learning, having fun and meeting many interesting people is what Startup Weekend in Novi Sad is all about. So if you have an idea and wish to try it out, feel free to  apply here and attend the event.