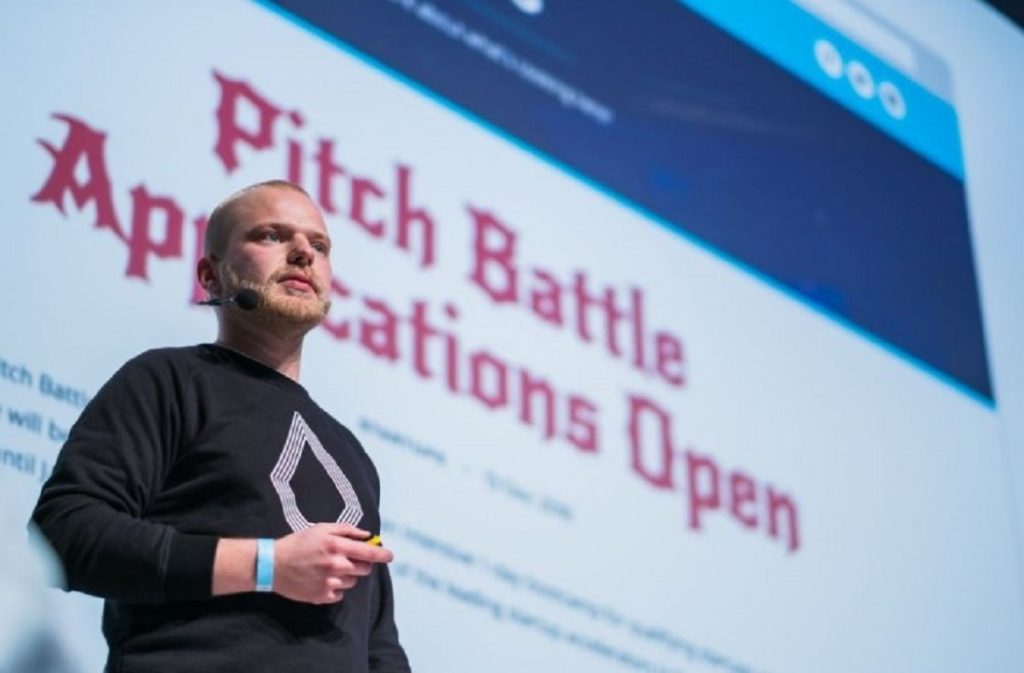 ---
TechChill are due to host the Fifty Founders battle – a startup pitch competition which showcases up and coming businesses that show great potential in the Baltic region. Details on the participating teams have just been announced.
Playing a strong role in the startup ecosystem in the Baltics, TechChill is pivotal in bringing startups, entrepreneurs, venture capitalists and angel investors together resulting in positive networking and investment experiences for fledgling businesses. The event will be held on February 21 – 22 in Riga Latvia. The event will also feature a presentation by Publicize Principal and 150sec.com chairman, Craig Corbett.
With a view towards having the most appropriate juries, there is a change in the format this year with the competitors being subdivided into five verticals. In this way, projects are assessed by those with the most appropriate background relative to each vertical. The five verticals include Software as a Service (SaaS), Fintech, deep tech, hardware and Internet of Things (IoT) and social startups (impact).
Following the release of the list of participants, 150SEC has taken the opportunity to cast a preliminary peek at some of these promising projects.
Latvia leads the way in the fintech category with four projects competing. The balance is made up of startups originating in the U.S., Ukraine, Lithuania, Spain and Switzerland.
Cryptocurrency and blockchain features heavily in this vertical. Blockchain technology based projects include Hive, CryptoProfiler, cryptopolice.com and MPT Pay.
Hive is a blockchain-based identity management solution designed to increase the security and privacy of consumers, whilst also reducing costs for businesses when it comes to customer on-boarding and fraud prevention.
EVOestate.com is a peer to peer crowdfunding startup that facilitates investors in diversifying their investment by spreading clients investments over multiple European real estate crowdfunding platforms. MANU.LT is in a similar field, allowing borrowers to borrow more quickly and conveniently.
The Jeffapp seeks to become an 'Uber Eats' but for the collection and delivery of laundry, focusing on the South American market. Crassula SME provides its take on ecommerce with its own payment gateway solutions.
Featured within the deep tech vertical is Germany based Neosound. The company seeks to fully automate call monitoring for enterprises through the use of its underlying technology. The insight provided enables businesses to improve service quality and therefore, retain customers.
Based in Finland, Oppi AI is an education technology startup that seeks to create new technology for learning personalisation. The thinking behind the project is that education must be individual and adaptive as an improvement on the one size fits all approach.
Finland is represented well in this category as in addition to Oppi, Helsinki based SleepCircle also feature. The company offer a science based solution to help individuals to improve their sleep rhythm, thus overcoming morning and daytime sleepiness.
Latvia based VeritaCell uses patient's own cells to activate skin renewal. The company claim that its methodology puts it at the forefront of skin regeneration technology, improving the effectiveness of healing by comparison with existing approaches.
Estonia dominate the Software as a Service (SaaS) category with four of the ten participants being Estonia-based. One of them is Kipwise, a startup that seeks to enable better knowledge collaboration and transfer. 'KIP' stands for 'knowledge is power' and the company's product seeks to provide an improved approach to collaboration.
Riga based Orocon has brought a construction site management product to market. Its software seeks to minimise errors that the founders have identified in construction site management over many years, whilst maximising profit.
Irish startup Sanctifly is competing in this category with a business offering that seeks to deliver travel wellness at airports via its app. The app provides instant access to travel wellness related facilities at global airports including hotel gyms, pools and spas without the need to book a room.
In the hardware and IoT vertical, Latvia's Drone Pilot is trying to improve the culture, knowledge and practices of drone pilots via their app-based offering. Another Lativa based project – HackMotion – has developed a product for golf which it claims captures every movement of the wrist. Therefore, it can be used to analyze and correct the game of the competitive golfer.
In the social startups (impact) vertical Ireland-based StoryTracks features. The company claim to offer a dynamic, innovative platform where local people bring their own stories to life. Hong Kong-based Petsensus are also competing in this vertical. The company provide a life data platform that claims to improve the wellness and longevity of pets via the personalisation of health and nutrition on a mass scale.
These are just a taste of the diverse, innovative and progressive startups that will feature at the Fifty Founders event in Riga next month. The pitch competition at TechChill has proven over a number of years to be a sign of success in the future. The very first competition winner, Infogr.am, is also among the more successful Latvian startups, having pursued an exit strategy to Prezi for an undisclosed sum more than a year ago. Having established that calibre of participation, there's no doubt that the TechChill event is one to watch. Get your tickets here soon as prices increase from the 25th onwards.