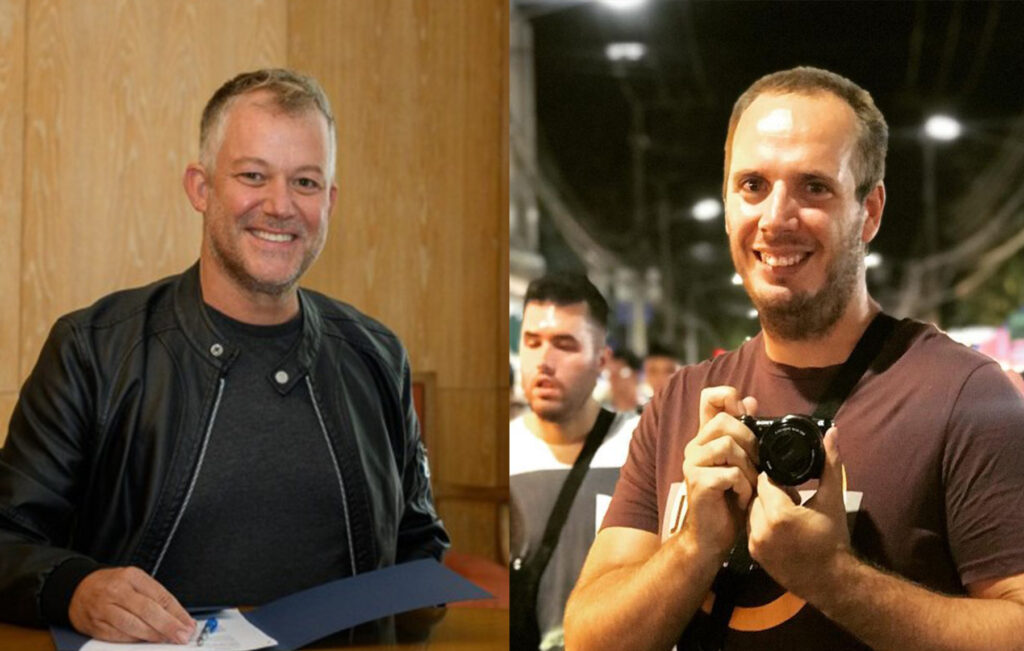 Featured
---
I first heard about David Nicol Williams months before the coronavirus pandemic swept the world. A U.S. pioneer in the digital marketing, advertising, and ad tech industries and a serial digital entrepreneur for over 20 years, Dave was getting known in the Portuguese startup community as the co-founder and CEO of NomadX, a platform where digital nomads can find quality affordable housing.
When I was writing an article based on his video interview with a Portuguese publication, what struck me most about him was his chilled-out attitude, his in-depth knowledge of the digital nomad industry, and his passion for what he was doing.
Long before the pandemic-induced remote revolution transformed the world of work at lightning speed, Dave was dead sure digital nomadism would become the leading way people work.
While some observers were calling the trend a "fad", he was taking it very seriously and had a clear vision as to how NomadX will help shape a community of location-independent professionals in Portugal and beyond.
As a fan of the digital nomad lifestyle, I interviewed Dave—who has always been generous with his time—on several occasions for different publications and saw the evolution of the brand first-hand.
More and more properties were being listed on the platform every day, it expanded into new cities across the country, and its focus on the importance of host and community became much stronger. It merged with Flatio, a mid-term letting business in eastern Europe, in late 2020 to widen and deepen its footprint on the digital nomad landscape.   
And the partnership worked out really well. A year after Flatio acquired the operations of NomadX, its total income increased by 70%. In Portugal alone, the owners had booking reservation requests worth more than €12 million.
Portugal became the main market for the platform, growing over 8000% during the one-year period. Lisbon is today one of the main destinations for Flatio users in Europe along with Prague and Budapest.
After one of our interviews, Dave put me in touch with Gonçalo Hall, telling me that the globe-trotter is launching a digital nomad village in the Portuguese archipelago of Madeira with the help of the regional government and Startup Madeira. Flatio and NomadX were official strategic partners of the project.
I only realized how big of a name Gonçalo has in the digital nomad community and how large the community is when my interview with him about "Europe's first digital nomad village" in Madeira spread like wildfire on the Internet and found its way to top international publications.
This led to a spike in the number of registrations for a stay in the village, making Portugal shine more brightly on the world map as an ideal destination for digital nomads and resulting in the expansion of the initiative to other regions of the country and also to Cabo Verde.
Since its launch in Ponta do Sol in February 2021, the Madeira digital nomad village project has expanded into Funchal, Santa Cruz, Machico, and Porto Santo Island. According to Dave, the archipelago has hosted over 15,000 digital nomads so far, with an estimated economic impact of over €30 million.
Portugal in fact has always been popular among location-independent professionals thanks to a myriad of factors, including a pleasant climate throughout the year, a relatively low cost of living, friendly people, its unique geographical position, and its sun-kissed beaches.
Based on the latest ranking of Nomad List, which introduces the best places to work remotely, Lisbon is the top destination worldwide. Three other Portuguese destinations—Porto, Madeira, and Ericeira—are also among the top 10 popular places on the list.
Just like Dave, Gonçalo has always been a strong proponent of digital nomadism and had seen the future coming, having launched projects like Remote Europe, Remote Portugal, and the Remote Work Movement podcast series several years ago. He has also been sharing his knowledge and experience with companies and individuals as a remote work consultant for a long time.
So it was no surprise that he became a consultant at Startup Madeira after the success of his projects where he is helping transform the archipelago into an "epic" place for slow-traveling professionals while contributing to the region's economy and local community.
But it was a pleasant surprise for me to read the news of Gonçalo becoming the CEO of NomadX, replacing Dave who will continue to help advance the platform as a business advisor and brand ambassador.
"NomadX will become a community-centric brand, focusing on creating unique experiences in incredible locations throughout the world. Community is at the center of all human lives so NomadX will play a key role in the nomad community world by helping develop new communities with a strong positive local impact focus while creating deep relationships between nomads, expats, and locals," Gonçalo wrote in a LinkedIn post, sharing his vision for the brand and emphasizing his intention to collaborate further with government players.
The majority owner of NomadX also said they will re-launch their website in early 2022 and will start organizing events and experiences in various destinations to bring members of the digital nomad community closer together.
I've always been in awe of both Dave and Gonçalo, but the announcement made me admire them even more for several reasons.
I'm not a NomadX insider to be able to tell what exactly led to this decision. But, judging from my acquaintance with them, I know for a fact that this wouldn't have happened without them having the right spirit.
It's amazing to see that Dave can trust younger talent to lead the company he co-founded and can let go of an executive title after coming to the conclusion that new blood and fresh ideas can take the brand to a new level.
Also, it's inspiring to see how the co-founder of NomadX has been able to create such an impact in the digital nomad community, especially in Portugal, in just four years.
I believe this can be attributed to Dave's tech and business acumen, networking skills, hands-on leadership, media friendliness, open-mindedness, risk-taking abilities, and proactive efforts to synergize the resources available—coupled with his charismatic and down-to-earth personality.
And Gonçalo has my utmost respect as he's proved that passion and belief in what you do can move mountains. His drive to take on new challenges and his faith in public-private partnerships make him one to watch in the digital nomad space.
Under Dave's leadership, NomadX became the beating heart of the digital nomad community in Portugal and created a ripple effect that will last forever, and the platform is expected to continue to thrive with Gonçalo in charge.
Regardless of who is at the helm, NomadX is a successful story of trust, passion, vision, and human touch and speaks to the potential of Portugal and the digital nomadism movement, which is sweeping the globe and ushering in a new era of how we live and work.