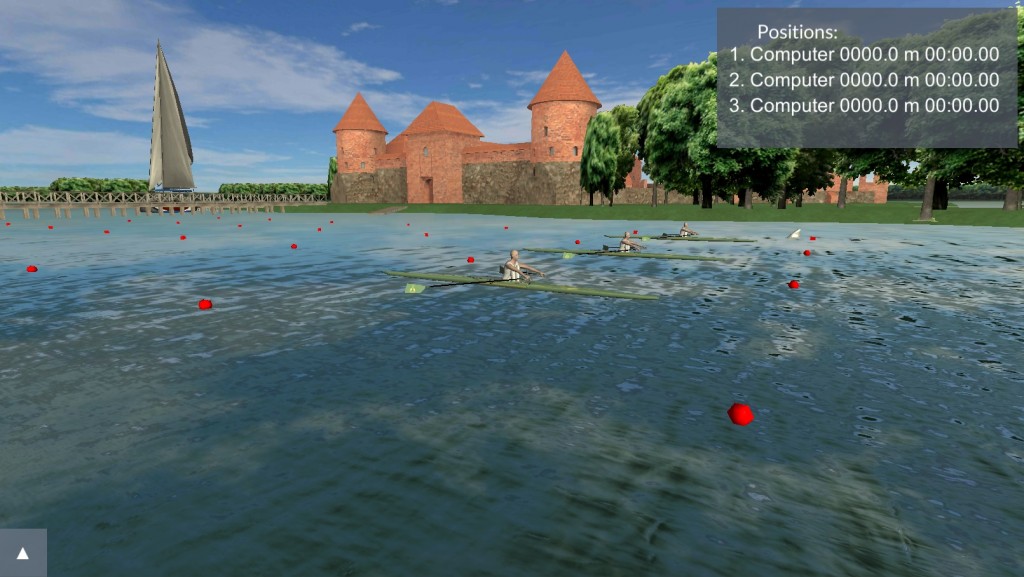 ---
We all know we should go to the gym to keep ourselves healthy and we all (well, most of us) fail to do so. The normal reason behind it is usually lack of motivation, the lack of fun and the fact that results are visible only after a month.
Lithuanian company Telesoftas knows all these struggles and found a potential solution for it. They are innovating the way people workout with traditional work out equipment available in the gyms and adding Samsung Gear VR via Bluetooth connectivity to provide different VR experience.
Currently the product is still in a development stage, but Telesoftas has already created virtual races connecting multiple rowing workout machines and VR headsets. The users can see each other in a virtual environment, race each other and see the results. Competing with each other and seeing progress you make in a real-like environment encourages customers to work out and actually have fun.
The company has done a few successful trials in shopping centres where they got a lot of positive feedback. Working together with professional sportswomen and sportsmen they found out, what actually matters while working out: competition being enabled via workout and new technologies.
As many other success stories, the company started 13 years ago in a university dormitory. The founder and CEO Algirdas Stonys, grew his startup steadily and now Telesoftas have done solutions to clients such as BP, NFL, Ferrari, Top Gear or Mythbusters. They currently have over 150 engineers that provide outsourcing and services to many customers world wide. Therefore the company has four offices (Kaunas, Dubai, Zurich and San Francisco), the main topic of expertise being mobile applications.
The recently developed the VR workout solution is the first step into developing their own product for the growing VR fitness market, where plenty of competition is already launching a wide variety of products. The project is being funded without any investments and once the product is ready the company is planing to sell bundles of software and equipment to the gyms or single customers who want to work out at home world wide.
Imagine spinning from all of your straight through the curves of Tour de France. We can't wait to try it out!