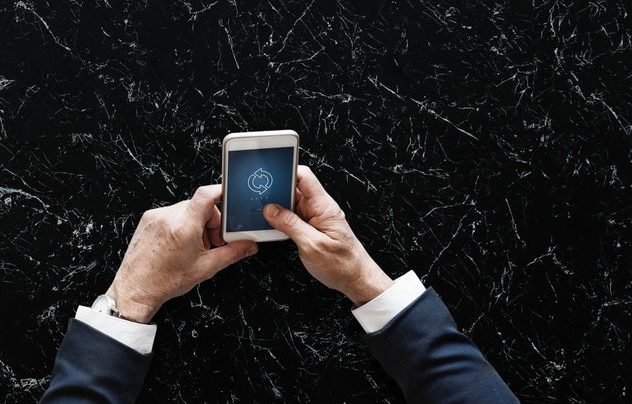 Technology
---
With millions of people around the world remaining unbanked, are any inroads being made to bring about financial inclusion? After last week's Pioneers conference, 150sec spoke with Geoff Prentice of fintech startup, Oriente to consider the possibilities.
According to the World Bank, 1.7 billion people remained unbanked in 2017. By unbanked, we mean people who remain without an account at a financial institution such as a bank or through a mobile money provider. South East Asia has a population in excess of 650 million people. And yet, a startling 70% of its inhabitants remain unbanked.
Oriente was established in 2017 with some serious pedigree behind it. Prentice himself was a co-founder and Chief Strategy Officer at telecoms application specialist, Skype. Alongside Prentice was Hubert Ti – formerly Chief Technology Officer at Chinese peer to peer lending platform, Lufax. Longstanding investor Lawrence Chu was also one of the founding trio.
Last November, the company raised $105 million – representing one of the largest initial stage funding rounds in the fintech industry. Oriente has expanded in the market by investing in ventures that focus on the mobile platform in the Philippines through Cashalo and Indonesia with the establishment of Finmas. The model being pursued means that anyone can install the respective app on their smartphone, complete a loan application and receive the outcome of a decision to finance within minutes.
Credit check via AI technology
Conventional means of assessing creditworthiness rely upon historical credit data. Such an approach is not appropriate when dealing with consumers with little if any past credit history. Artificial intelligence facilitates financial institutions in scoring the creditworthiness of potential borrowers using alternative data sets. In particular, online behavior can be assessed – specifically what borrowers purchased on e-commerce sites, their social media posts and internet activity. AI systems have been developed to assess candidates and their ability to pay using this methodology.
Geoffrey Prentice acknowledged the relevance of AI-based assessment when it comes to Oriente's assessment of borrow creditworthiness: "We firmly believe that alternative data has the potential to unlock enormous economic value! Only 31% of the adult population globally is covered by credit bureaus."
The AI-based system that Oriente employ relies upon social connections, location data, and personal identifiers. Such indicators are sufficiently effective as to act as a replacement for traditional financial data, claims the company.
In the words of Prentice, Oriente technology uses "non-traditional data to build financial identities – introducing millions of underserved consumers to the formal economy".
A nascent market in need of regulation
When locked out of the traditional banking system, the unbanked often have had to resort to loan sharks and pawn brokers. Whilst the standards of these businesses vary, they can often veer towards the unethical.
In China, for example, the pawnbroking industry has enjoyed rapid growth in recent times. However, a typical pawn broker could charge a 24% annualized interest rate, with outlying cases in excess of 30% annual interest.
Reports from one of Oriente's markets – Indonesia – doesn't paint a rosy picture in relation to the sector as a whole.
According to the South China Morning Post, Indonesia has adapted to the digital world when it comes to micro-financing and online lending services. However, it cites exorbitant interest rates and aggressive debt collection methods as a regular feature of the sector there. It would appear that whilst digitization can provide more options for the unbanked, regulation in the sector is necessary.
More reliability of financial services comes at a price
It's early days for digital peer to peer and online financing platforms but it still remains to be seen if they can improve these circumstances for the unbanked in terms of the cost of finance.
Oriente's Philippines-based business – Cashalo – was advertising a fixed monthly interest rate of 4.95% at the time of writing. While loans are short-term, this would theoretically be close to 80% compound annual interest rate.
That said, as the Skype co-founder pointed out, the nature of the business involves mitigating risk and with fraud being a larger challenge than normal, that all has to be priced in.
"Our rates for our pioneering O2O (online to offline) consumer financing or digital credit solution range from 0-4%", explained Prentice. "The technology infrastructure we have developed is designed to mitigate risk. In these markets the biggest challenge is actually fraud, not delinquency."
It is important to make the distinction between credit solution companies such as Oriente and social initiatives based on microcredit. While both are aimed at the 'unbanked', microcredit took off in the 1980s on a wave of hopes to help lift people at the bottom of the pyramid out of poverty.
A Nobel prize for economist and social entrepreneur Muhammad Yunus and several decades of discussion on its effectiveness later, microcredit remains an overwhelmingly publicly subsidized instrument to help improve the lives of the poor.
Oriente, on the other hand, raising more than a hundred million US dollars from investors, has a clear profit objective. The company targets what Prentice calls the "aspiring lower-middle class".
"Our data from millions of interactions shows that the majority of our consumers are young working women buying household items and microentrepreneurs looking to grow their businesses", he explained.
Digital payment solutions do not necessarily alleviate difficult financial situations, nor the poverty traps that many of the "unbanked" are finding themselves locked into. Yet it can help to make the lives of millions of customers easier by making access to credit more convenient, safe and reliable.