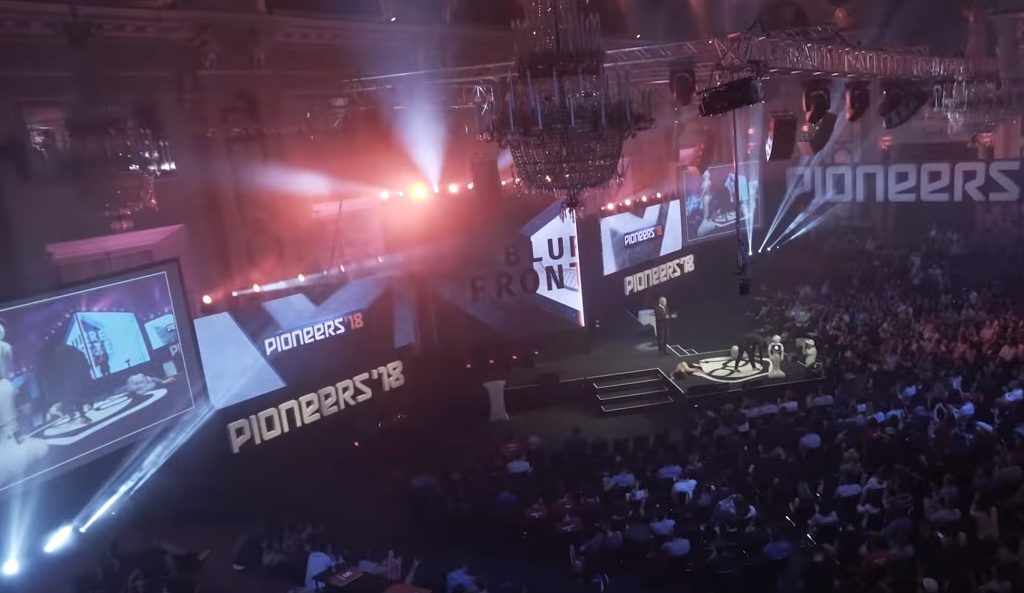 Events
---
Vienna based startup incubator, Pioneers, is holding its annual flagship event, Pioneers 2019, in the Austrian capital from May 9th-10th. The theme for the two-day event is open innovation.
Pioneers – inspire and empower
Founded in 2009, Pioneers general mission is to inspire and empower. Its primary objective is to create an ecosystem in which to foster growth and innovation. The startup incubator is itself a member of Austria-based Startup300 – which involves itself with bringing together a community of investors, startups and visionaries.
With a multinational team hailing from 17 countries, the staff of 35 have been working towards building a community in the startup and innovation space. Through that community, Pioneers seeks to create collaborative opportunities for innovators.
On a theme of 'Empower, Inspire, Create', the company seeks to achieve its vision by bringing together startups, corporate executives and investors. Against this backdrop, Pioneers organises itself through three elements. Pioneers Discover concerns itself with the initial formation of ideas and concepts, business intelligence together with expedited product or service prototyping. This, it facilitates through links in its network with both startups and established corporates.
The Pioneers Ventures arm of the company invests directly in early stage technology startups. In this way, it seeks to empower entrepreneurs in terms of achieving their goals and the scaling up of business ventures globally.
The company's third strand is it's Pioneers Events arm – the main focus of which is Pioneers '19.
Open Innovation
Pioneers annual flagship event is scheduled to take place over two days – May 9th and 10th. The Vienna Hofburg Imperial Palace sets the scene for the event. The company is using the occasion to launch its Pioneers500 Report. This publication is a co-production between big four auditor and professional services company, PricewaterhouseCoopers (PwC) and Pioneers Discover, the company's consultancy arm.
Attendees will be given exclusive access to the report – the subject of which is open innovation. Open innovation implicates a shift away from closed innovation processes towards a more open manner of innovating. As a consequence of increased mobility amongst highly educated people, specialist knowledge exists outside of the realms of the R & D departments of large corporate companies.
The concept was first championed by Dr. Henry Chesbrough, a professor at the Haas Business School at U.C. Berkeley in 2003.
The development of an openly innovative approach means that companies can be spun off from large corporates or they can emerge independently. The open innovation model results in a more profitable route to innovation. This is due in the main to reduced costs, accelerated time to market and increased market differentiation.
Head of Pioneers Discover, Anton Schilling stated:
"Open innovation approaches offer a great chance for corporates and startups to strengthen their innovation power on the market. But we've seen that there are both right and wrong ways to go about it, and both parties frequently need guidance on best practice."
Thomas Riegler of PwC Austria suggests that collaboration in this way can "lead to symbiotic success, leveraging the other's strengths to lift performance to an even higher level".
Otherwise, the event itself will attract startups – either to pitch and/or exhibit or simply to attend. Somewhere in the region of 550 investment opportunities are expected to be available to investors via the event.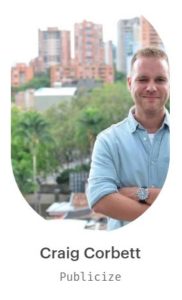 Additionally, there is a full schedule of talks and events on the agenda. These will encompass emerging and developing technologies such as artificial intelligence (AI), augmented reality (AR) and biotech. Workshops will be held on business financing, venture capital and Series A funding.
Our 150sec Chairman Craig Corbett will lead an event titled "Demystifying PR for Startups: How to Really Use PR for Growth" during Pioneers '19.
For more information on Pioneers '19, please visit the program website.
Tickets for the 2019 conference on May 9th-10th in Vienna can be obtained here.
150sec readers get 20% off with the code GoPioneers19.