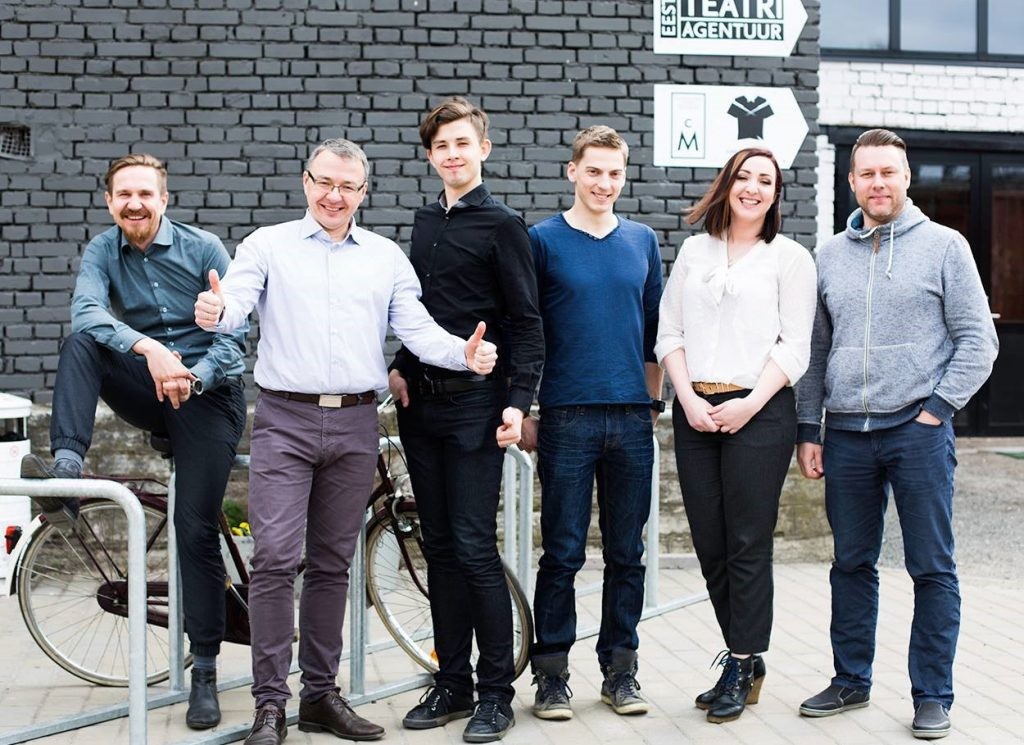 ---
Sending a huge wooden horse from London to Tallinn is a double trouble. You don't have to try it in order to realise how complicated the process can be. It's difficult to transport a human-size statue to a post office, and neither do you know how to package the item.
That's the exact problem that Shipitwise CEO, Aleksander Gansen faced in winter 2014 together with Olari Miiter and Sander Gansen. Back home, they decided to do something about it. That's how Shipitwise – a full-service shipping platform for small businesses and individuals – was born. The core founding team included Aleksander Gansen, Olari Miiter, Ragmar Saksing, Anna Medjanskaja, Helen Kokk, and Sander Gansen.
Shipitwise's business model is to provide door-to-door shipping for any types of goods – mobiles, guitars, beer samples, even a 200kg egg. They work with logistics partners to build up new chains of logistics consisting of different couriers, and cure the inefficiencies in worldwide logistics.
Shipping an item with Shipitwise is a child's play. You answer 3 simple questions: What? Where from? Where to? Soon, an offer will land in your inbox. As you agree to the price, your goods will be packaged and taken care of, without any extra input (e.g. pre-packaging) from your part. A few days later, the package will reach its destination.
"We're focused on creating the world's best user experience for sending anything in long distance, one that empowers people to become a logistics expert without requiring them to master packaging, price hunting, form filling, or even communication with the drivers." –Aleksander Gansen, CEO of Shipitwise
Shipitwise has big plans to build a better logistics chain for everyone. One that's fully optimized and able to ship non-standardized items such as pets, motorbikes, and furniture. The company's already partnered up with many logistics chains and is looking to find business partners such as ski resorts and other international companies looking to ship items on a regular basis.
Having recently closed a 176 200 EUR financing round with Funderbeam with a 2.67M valuation, Shipitwise now has wind on their sails. According to Funderbeam, the estimated total serviceable market is €200m to provide shipping services to small businesses and individuals. The startup estimates their annual revenue to exceed €5m by the end of 2018.
[easy-tweet tweet="Estonian startup @Shipitwise recently raised 176k EUR at a 2.67m valuation"]
Between building a new logistics platform and servicing an ever growing number of clients, there's also room for celebration – the 14-people team will open their new office on July 28.
This summer, Shipitwise sets its focus on the UK market, expanding its sales team and looking to engage new logistics partners and ship to new EU markets such as Austria, France, Germany, Italy, Scandinavia and Spain. When asked what the future holds, the CEO Aleksander Gansen smiles and says: "We're building an AI, one that would be able to organise the whole logistics chain for anything."