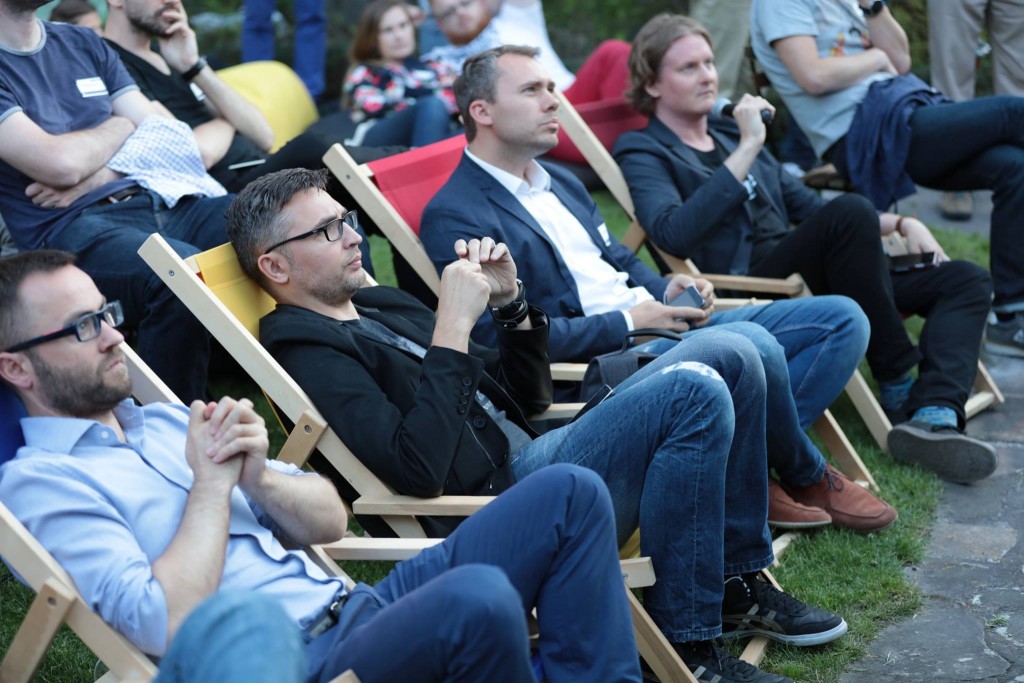 ---
There is more VC money on the table than Polish startups need. And it's available for any EU-based founder to grab!
Polish seed stage venture capital and angel funds will have approximately 360 Million Euro to spend for pre-revenue startups over the next 4 years as a result of two programs led by government's fund of funds, PFR Ventures. That's seven and a half million of new money per month! It's probably an order of magnitude more than what has been invested in Polish startups over the same a time period in the past. It's also way more than needed if you take into account only the needs of the local entrepreneurs. And it's a chance for you, European startups!
Who is eligible to get funded?
The good news though is that the money is up for grabs by any founder based in the European Union, with just a few caveats.
European Union startups only!
You need to have your headquarters registered in one of EU countries – the subsidiary is not enough, so no Delaware-based "EU startups" will be considered. You need to have a plan to do business in Poland, either sell your services here or establish a subsidiary (with the exception that 10% of the VC funds can be invested in startups without a plan for doing business in Poland).
What if I'm not an EU citizen, can I still apply?
If you're not an EU citizen, your only chance to get funded is by setting up your company in Poland. The good news is that it is quite simple and all of the above programs help you with the initial setup. You can also try to reach out to some of the startup-friendly lawyers or contact one of the coworking spaces or incubators.
They are serious about pre-revenue
Your startup needs to be pre-revenue, i.e. you're literally not allowed to have made any money on your project before getting funded (or at least 60% of the investments need to go into those startups, the rest can be post-revenue, but the incentives for investors are not as attractive in such case).
The non-revenue requirement sounds pretty bizarre. And it is bizarre. But it's also a reliable way to ensure the money is spent as PFR wants it to be spent. The idea is that the money should be injected only into early stage startups, i.e. those that haven't established a proper business model, yet. We don't know how rigorous will PFR be here, but I would assume very, so if you need this funding, please don't charge your customers just yet, however ridiculous that may sound.
How big is one ticket?
As this money is intended mostly for pre-revenue startups, the ticket size is adjusted accordingly.
VCs can initially invest up to 1 million PLN (250k EUR) into one startup.
There is no lower limit, but the VCs are not allowed to acquire less than 10% stake in the companies they invest in, so I would not expect tickets that are smaller than 50k.
Follow on rounds are permitted, but one fund cannot invest more than 3 million PLN (750k EUR) into one startup in total. PFR funds can co-invest in a startup, though, so if you need more funding than that, the sky is the limit.
Who are those funds? Is this dumb money?
It might be. But let's hope not!
The names of the funds will be revealed sometime in Q3 2017, so it's too early to start pitching, but we know that the focus of PFR is on key personnel of each fund. They evaluate the funds and managing teams based on both entrepreneurial and investing experience. This means serial entrepreneurs looking to switch to venture capital are as welcome as experienced investors.
It definitely won't be just Polish money, either. I personally know of a number of funds both from the West and from the East that is in the pool. The narrative from the government has always been to help foreign investors set up in Warsaw, so I'm expecting a lot of great international teams to join.
How do I improve my chances of getting funded?
The PFR programs realistically won't start until Q4 2017, so what can you do to improve your chances right now?
Join a Warsaw-based accelerator!
If I were you, I would strongly consider joining a local accelerator to build your network in Poland in time for when the funds become available. There are multiple alternatives this Summer including:
…or a Startup Weekend!
In case joining an accelerator is too much hassle for you, try coming to Poland for a weekend and take part in one of the Startup Weekend events. There is one coming in Warsaw in Autumn as well as Cracow, Poznan, Lublin and Szczecin. Those events are great to meet local entrepreneurs and VCs and get a taste of how it is working in Poland.
Where can I learn more about the PFR programmers?
The PFR website is a good source of information about their current and future programs. Here are some important links:
PFR Starter FIZ

– deadline for VC funds has

already passed

. The results with cash allocations to specific funds are expected in late Q3 2017

PFR Biznes FIZ

– this is the angel fund currently in consultations phase, so I wouldn't expect the money to start flowing before the end of the year.
I don't know anyone in Poland. What do I do?
Just email me at [email protected] with a question or (better) a deck. I'll be happy to help navigate you through this jungle for free because I'm a good person.
***
About the author
Borys Musielak co-founded Filmaster, a personalization service acquired in 2015 by Samba TV where he is currently responsible for EU operations. He also runs ReaktorWarsaw, a hub for startups to work, collaborate and network, ReaktorX pre-acceleration program for first-time entrepreneurs, and co-founded Startup Poland, a foundation that became a voice of Polish startups.