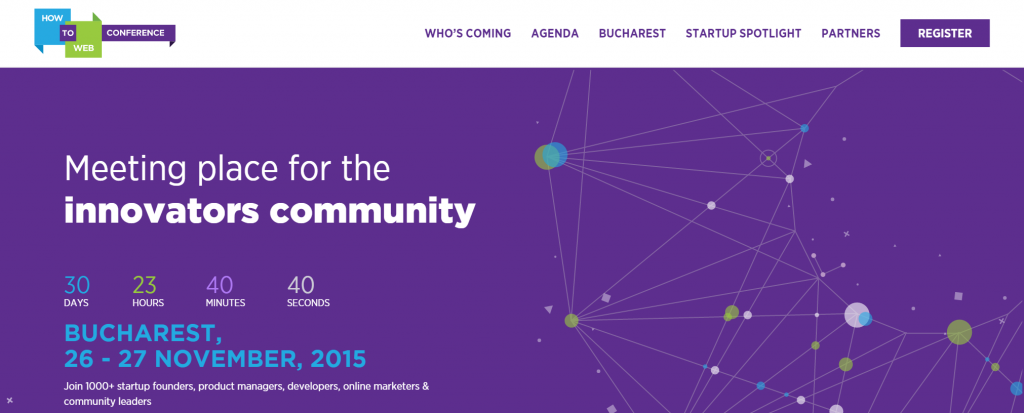 ---
How to Web Conference that takes place in Bucharest this November, is the most important event on tech innovation and entrepreneurship in South Eastern Europe. The conference brings together startup founders, investors, accelerators, product managers, developers, online marketers & community leaders from all around the CEE.

They will share best practices, practical case studies and hands-on talks. The event will bring into the spotlight themes such as product launches, product metrics, product marketing, content marketing, growth hacking, or forming the right team and managing it successfully.
The talks on the main stage of the conference will tackle the challenges faced by tech professionals and founders of high-growth companies: choosing the right product features, designing the product for scalability, increasing the user base, retention and conversion, international sales, or team management.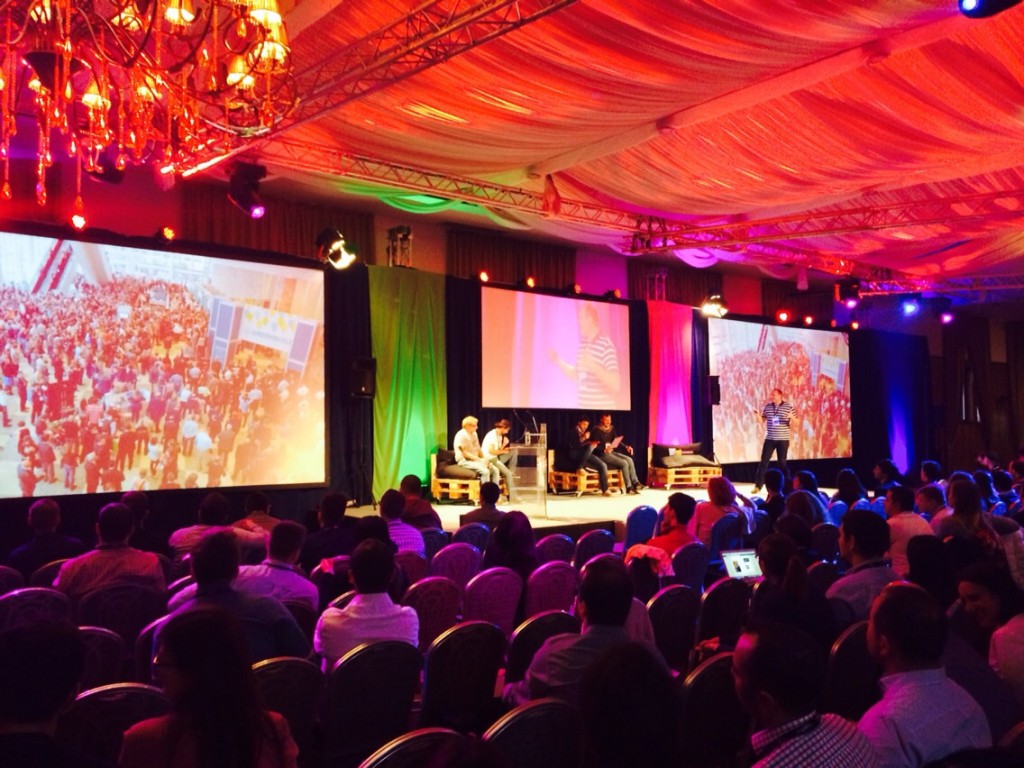 Participants will be able to hear great talks by Jan Reichelt, the Co-Founder and President of Mendeley, Uldis Leiterts, co-founder of Infogr.am, the data visualisation company, Larry Gadea, the Founder & CEO of Envoy, Martin Eriksson Co-Founder of Mind the Product, Kalman Kemenczy, Director of Product, Prezi.com and many others. The full line-up of speakers that confirmed their attendance to How to Web Conference 2015 is available online on the conference website.
The talks and panels that will take place on the secondary stage of the conference will help early stage tech startups find out more about raising money, managing the relationship with investors, getting into an accelerator, and, further on, getting the most out of it.
Beyond practical content, at How to Web Conference 2015 attendees can get excellent networking opportunities, both during the dedicated networking events, and through the conference's, mobile app that will help attendees get in touch with others, set meetings and receive interest-based recommendations. Moreover, you can discover industry trends by visiting the gadget expo area, and will see live product demos on stage, in the "Gadget showcase" section.
How to Web Conference 2015 will take place on November 26 & 27 at Grand Cinema & More, Baneasa Shopping City in Bucharest, Romania. More details about this year's event, tickets and the updated speakers list are available online on the conference website.