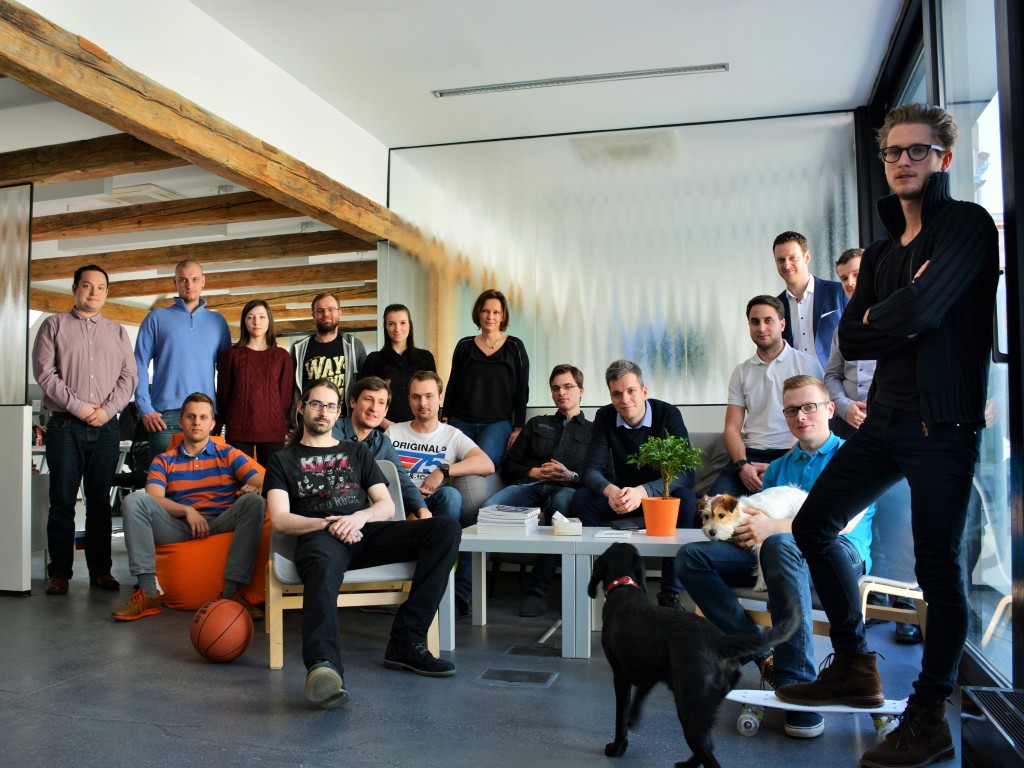 ---
Imagine you want to buy something on "credit" or borrow money for an unexpected expense. If you use a solution provided by a local bank or a consumer finance company you are presented with numerous forms to fill out, send in scans of your documents and wait up to 48 hours for credit approval. On top, you pay a high interest rates.
Czech startup Twisto reduced this complexity into 1 click operation with approval rate in seconds and favorable pricing. How?
Twisto pays for all purchases and expenses made during the month by the customer. At the end of the month, the customer receives an invoice for spending which they can either settle in full, free of charge or spread the payment into installments. Customers get 45 days interest-free credit for their spending. In othe words, Twisto provides instant credit for everyday purchases and expenses. Upon payment, customers can extend the payment by several months – this is where they have a small fee and monetise the customer.
The team started as an online payments provider for merchants and this year entered the offline world. They take a small fee from the merchants which is more or less equivalent to card processing fee. Recently they launched a new service which reduces the complexity of invoice & bill payments into 1 click or 1 email operation.
With an increasing shift to the digital-online world, banks will function as "deposit boxes" where your monthly paycheques are held. Payments will be carried out by specialised payment companies that will oversee the monetary transactions. This is where we see the future of our company. – says Michal Smida, CEO of Twisto.
The company has already 150 000 customers in the Czech Republic. Single digit default rate on our credit portfolio. 300% y-o-y growth, over 200 merchants integrated and two game-changing products for 2016 which will redefine offline payments. Today Twisto is serving a market of almost 3 billion EUR (e-commerce). With the new products launched this year they will be targeting six times bigger market.
The team developed a proprietary risk assessment engine called Nikita, which evaluates hundreds of individual factors and delivers a credit decision within milliseconds. Such speed allows customers to get a seamless payment experience without the need for forms or website redirects during online/offline purchases. With an average transaction approval rate above 80% and default well below the industry average, Nikita became an interesting offer to banks.
Our target audience in Czech Republic is approximately 4 million people. The ambition is to take our technology abroad and become the leader across the CEE region – sums up Michal.
So far Twisto has raised over 3 M EUR across three VC funds: Enern, Miton and Partners. They are also one of Great Pitch Winners at Wolves Summit in April 2016.