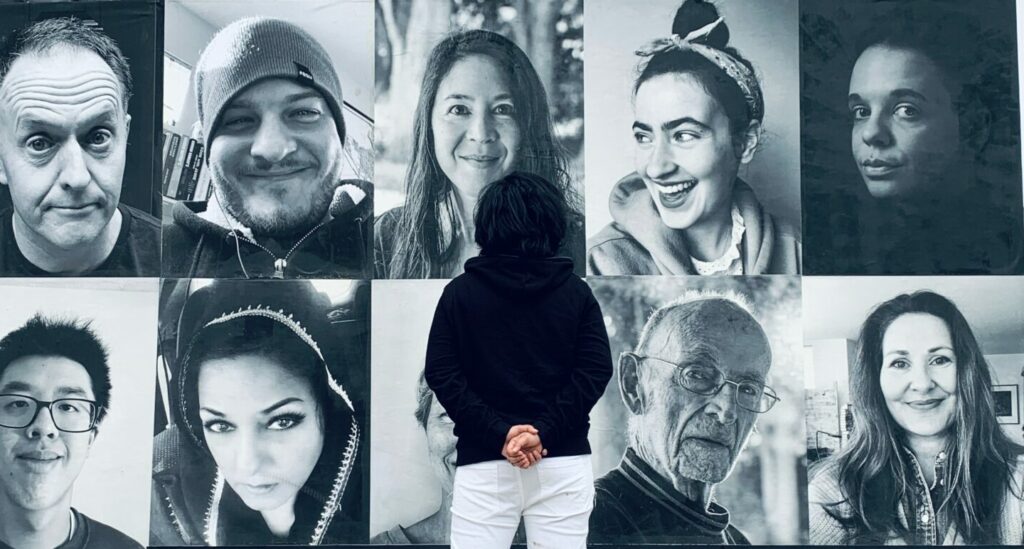 Uncategorized
---
Ukraine has begun using controversial facial recognition technology in hopes of identifying fallen Russian soldiers. The partnership with U.S.-based startup Clearview AI was formed after the company's chief executive, Hoan Ton-That, sent a letter directly to Kyiv offering assistance.
In a statement from Ton-That, he said, "I'm pleased to confirm that Clearview AI has provided its groundbreaking facial recognition technology to Ukrainian officials for their use during the crisis they are facing."
Clearview AI called its presence in Ukraine a "special operation," and confirmed it has not offered its technology to Russia.
In his letter, Ton-That identified a number of potentially useful scenarios for Clearview's technology, including identifying infiltrators and the dead without the need for fingerprinting, fighting misinformation, and reuniting refugees with their families.
But Ton-That said it is unclear exactly what Ukraine will use the technology for. A spokesperson from the Ukrainian Ministry of Digital Transformation previously stated it was considering offers from U.S.-based companies like Clearview AI, but the country's Ministry of Defense has not responded to recent requests for comment.  
Clearview AI's database is home to over 10 billion images sourced from public-only web sources, including social media and mugshot websites. The company stated it has access to over 2 billion Russian images from the country's popular social media service Vkontakte.
Albert Fox Cahn, the executive director of the Surveillance Technology Oversight Project in New York City, expressed concern over Clearview AI's technology. Cahn said that faulty facial recognition has been responsible for multiple unfair arrests in the U.S., and he fears that misidentification could lead to civilian deaths in Ukraine.
"Once you introduce these systems and the associated databases to a war zone, you could have no control over how it will be used and misused," Cahn said. "We're going to see well-intentioned technology backfiring and harming the very people it's supposed to help."
Ton-That has communicated that the company's technology should not be used in violation of the Geneva Conventions and its humanitarian treatment standards. He also emphasized that Clearview AI should not be used as the sole source of identification in Ukraine.
According to the company, Ukrainians are receiving training on how to use the technology correctly, and must enter a case number and reason before using the facial recognition search engine.
Clearview AI has been the subject of multiple legal battles in the U.S. and Europe, including cease-and-desist orders from Google, Meta, and Twitter, which demand that the company stop gathering user images — a practice that is against each platform's acceptable use policies.
In March 2022, Clearview AI was also fined €20 million by the Italian government and ordered to delete all images of Italian nationals. Other countries, like France and Canada, have asked the company to cease gathering and delete all images of their residents and citizens.
A joint 2021 investigation by the U.K.'s Information Commissioner's Office (ICO) and the Office of the Australian Information Commissioner (OAIC) also found Clearview AI to be in breach of their respective national security laws.
Following the investigation, the ICO announced a £17 million penalty against Clearview AI in November for "serious breaches" of the U.K.'s data protection laws.
According to InfoSecurity, "The company's alleged crimes include failing to process the information of people in the U.K. in a way they are likely to expect or that is fair; failing to have a process in place to stop the data being retained indefinitely; and failing to have a lawful reason for collecting the information."
The ICO also issued a provisional notice to Clearview AI to cease processing user images from U.K. residents and to delete any personal data currently in its possession.
An official statement from the ICO said, "The images in Clearview AI Inc.'s database are likely to include the data of a substantial number of people from the U.K. and may have been gathered without people's knowledge from publicly available information online, including social media platforms."
The ICO's allegations are "factually and legally incorrect," according to Clearview AI.
Additionally, in February, multiple U.S. senators and House representatives called on the U.S. government to end its partnership with Clearview AI. According to the Government Accountability Office, Clearview AI's facial recognition technology is currently used by the U.S. Departments of Justice, Defense, Homeland Security, and the Interior for "domestic law enforcement."
According to the senators and representatives, Clearview AI "is capable of fundamentally dismantling Americans' expectation that they can move, assemble, or simply appear in public without being identified."
For U.K. information commissioner Elizabeth Denham, the responsibility of personal security in the 21st Century doesn't fall on the individual, but on the technology sector. She said, "To enjoy public trust and confidence in their products, technology providers must ensure people's legal protections are respected and complied with."
Clearview AI affirms that its data gathering practices are similar to those of Google, and therefore legal. The company continues to face legal battles internationally.