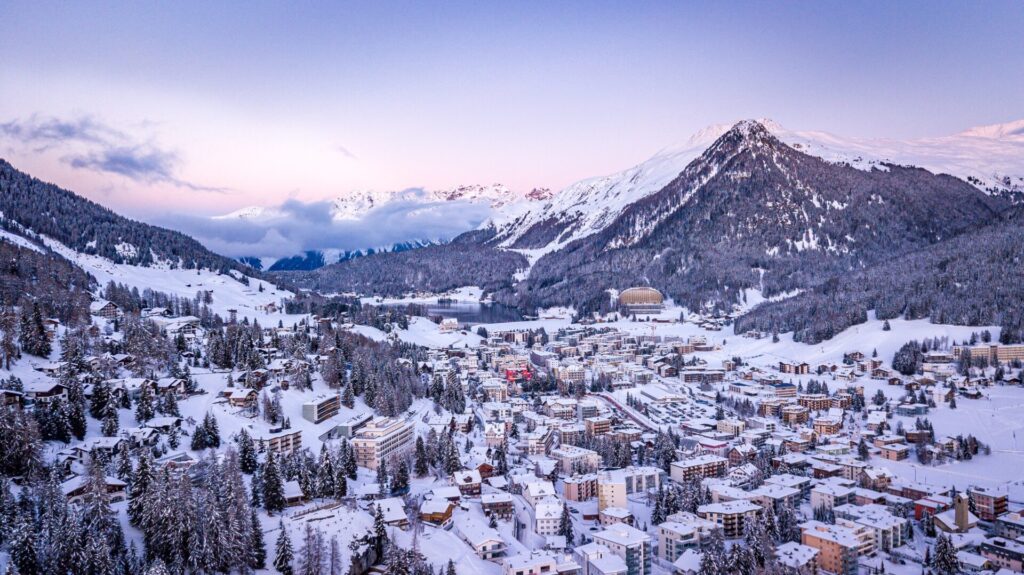 Events
---
The World Economic Forum (WEF), which held its annual meeting in Davos, Switzerland earlier this year, brought together some 2,500 heads of state, corporate CEOs, members of the international media, civil society representatives and youth leaders from Africa, Asia, the Middle East, Europe, Latin America and North America.
The theme discussed in 2023 was "Cooperation in a Fragmented World".
Economic recession and climate change: the primary themes
In a year that came with a major recession, leaders once again met in person in Davos, where a record number of business and government figures took a close look at challenges ranging from the global economic slowdown to environmental collapse.
The Davos Forum 2023 aimed to advance forward-thinking solutions and address the most pressing global challenges through public-private collaboration.
"We are all caught in a crisis mindset," said WEF executive chairman and founder Klaus Schwab, who also reiterated that the world is grappling with the war in Ukraine, climate change and simultaneous energy and food supply shortages.
A community of enthusiastic entrepreneurs
Mark Turrell is an entrepreneur and leader who created unDavos, a community around the World Economic Forum.
Through unDavos, individuals interested in traveling to Davos were able to receive insight and advice on events, transportation, accommodations, connecting sites, and everything needed to get around the city.
"Our mission is to promote greater human and capital inclusion through the participation and engagement of the Davos community, dedicated to solving the world's largest problems through action, execution and not just conversation," says Turrell.
Although unDavos is not directly affiliated with the WEF, it did take place in parallel during the World Economic Forum meeting. While government leaders discuss the world's main problems, entrepreneurs are meeting in the same city to contribute.
A space to connect and create new connections, make their ideas known, exchange perspectives
According to the official website of unDavos Summit, during the week of the meeting participants had access to an exclusive agenda of activities that included networking dinners, workshops on leadership, technology linked to the environment, metaverse, future of finance, and more.
"unDavos has a vision for future collaboration between ideas and capital that we want to grow from individual events to a global community focused on amplifying important issues", said Turrell.
"Our interests are aligned with those of founders, investors and technology leaders," added the executive.
Those interested in applying to unDavos Summit 2024 can do so through its official website.