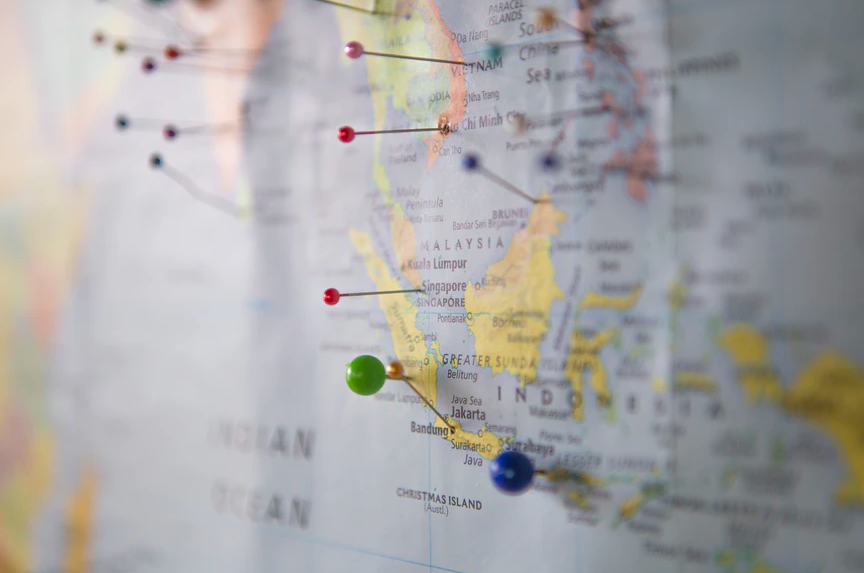 ---
All startups aim to go global—expanding the user base and generating additional revenue from newer markets. This process of going global is not just about creating and validating the product in a new market (although this is an important step). Rather, it is about exploring the company's potential across global markets without limiting it to a specific geographic region.
Expanding with a multi-market approach helps strengthen the base of your business on two different levels. Firstly, global companies become more open to opportunities that lead to business diversification. Culturally, they become more adept at creating an open and flexible environment for team members to thrive.
Let's dive into how startups can achieve this objective.
How to hire for a global perspective
In order to attract fresh talent and have a high employee retention rate, it is crucial to adopt a remote work (or hybrid) culture. Remote work is already a global reality, with about 20% of workers worldwide based away from the office. The percentage of remote employees keeps increasing— it is expected that 73% of all teams will have at least some remote workers in eight years.
Also, having a remote application process can make it easier to involve more team members during the interview stages compared to traditional hiring. For senior positions, the applicant could make their case in front of a larger team, which would help evaluate cultural fit quickly. 
A note that employing full-time individuals in international countries will naturally involve multiple tax obligations. However, these challenges can be overcome, thanks to tools such as Deel and Boundless to streamline the payroll of global teams.
Building team communication stack and company culture
There are no set rules for team communication as every team has its unique team dynamics, but it immensely helps to invest in building a communication routine. To start with, your team can try out popular communication tools such as Slack and Discord. 
As a thumb rule, try to avoid setting up multiple team meetings in a week. Preferably, schedule one team meeting on Monday to kick off the week and schedule a 1:1 session weekly or biweekly individually.
Rather than listing company values, figuring out the means to live through them establishes a better company culture. Let's say one of your values is "keep learning." For this, you could offer your team a free book/online course of their choosing every quarter.
Serving a global market
Technology startups with minimal overhead expenses and nimble teams are well-positioned to serve a global market. For instance, SaaS businesses usually already receive a part of their income from international clients.
Technology startups, unlike traditional businesses, own the users' sales journey and may have to redesign their distribution approach to attract visitors from new markets. This gives technology companies significant cost savings, and a head start in expanding to new target markets as they can do so without undertaking a thorough market analysis.
After serving a segment of customers in new markets, depending on your product roadmap, your product might need customization to further expand in these new markets. Ensuring your product is customized with local language and cultural factors will enhance its appeal. Also, don't forget to give your operating model extra thought because it affects how the product evolves.
Online commerce and SaaS businesses are the most likely set of companies that can serve customers around the world even in the early stages. No matter how small your business may be initially, thinking globally early enables you to lay the foundation for team hiring, communication, and product roadmap to serve a wider set of audiences. 
This article was authored by Abhinov Balagoni – CEO and Founder of Pax Credit
Disclosure: This article mentions a client of an Espacio portfolio company.